All Your Binders Are Belong To Us
Ann Romney and Josh Romney watch as Mitt was told "Proceed Governor", or was asked about equality for women and said "Binders full of women" or was asked about the immigration question and said "illegals".
This is probably what they were listening to when the picture was taken:
And more...
h/t Giles Goat Boy: He looks like he just realized the knobs fell off the Etch-a-Sketch(y)
And because we need this after looking at the Romneys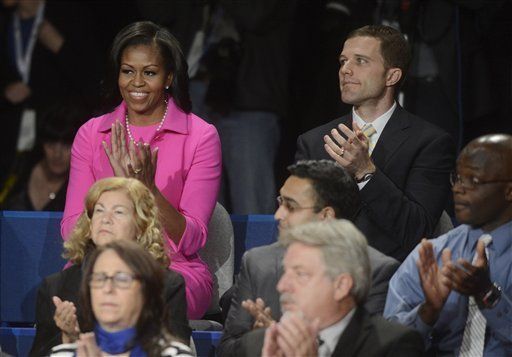 First lady Michelle Obama applauds before the start of the second presidential debate between President Barack Obama and Republican presidential nominee Mitt Romney at Hofstra University, Tuesday, Oct. 16, 2012, in Hempstead, N.Y. Seated right of Mrs. Obama is Seth Bodnar from Western Pennsylvania.
Read more here: http://www.kansascity.com/...