After the 2nd Presidential debate last night, the Internet is full of the latest meme. Where are Romney's Binders Full of Women?
We'll try to investigate - ah ha, Hillary is on the case: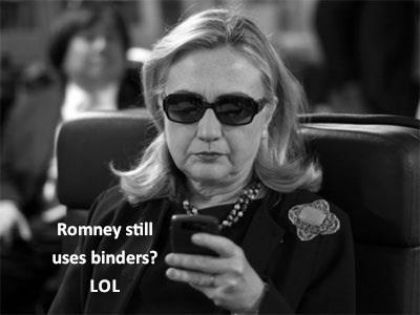 Hillary Clinton wonders about Romney's Binders.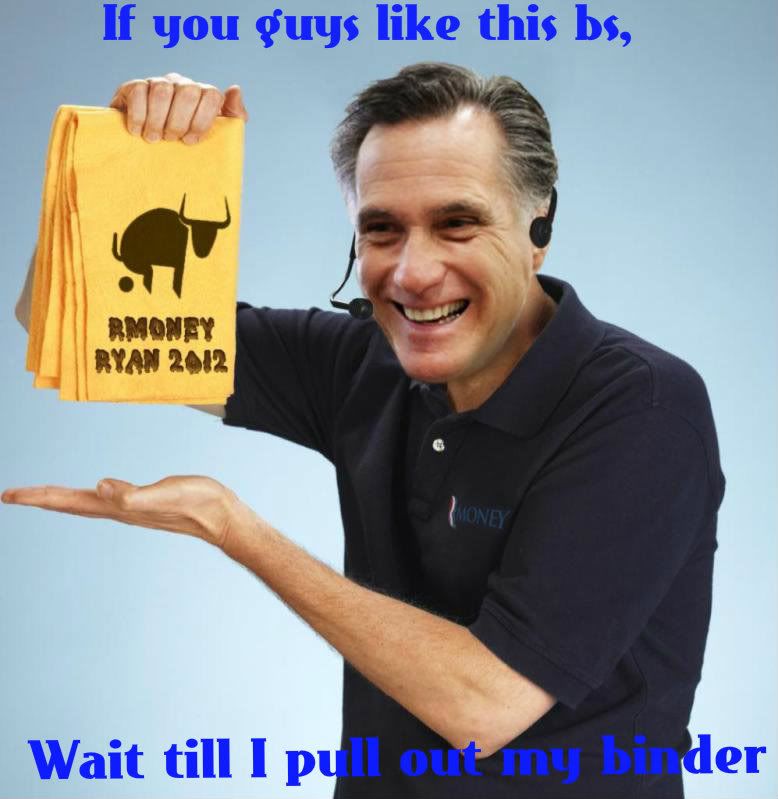 Wait until I pull out my binder




Romney - "Binders full of women"



Binders Full of Women Are Like Facebook



Mitt Romney asking Hillary Clinton about "Women Full of Binders" after last nights debate.
If you have a favorite "Binders Full of Women" share with us below.

Thu Oct 18, 2012 at 5:05 PM PT:



Romney with Bain Capital executives enjoying their offshore money. An all-male club. No "Binders Full of Women" here
Thu Oct 18, 2012 at 6:34 PM PT:

Very funny video:
Binders Full of Women (Video) by Jonathan Mann
Fri Oct 19, 2012 at 2:55 AM PT:


Vote yes for women's suffrage.Binders Full of Women