But First, A Word From Our Sponsor:
Top Comments recognizes the previous day's Top Mojo and strives to promote each day's outstanding comments through nominations made by Kossacks like you. Please send comments (before 9:30pm ET) by email to topcomments@gmail.com or by our KosMail message board. Just click on the Spinning Top™ to make a submission. Look for the Spinning Top™ to pop up in diaries posts around Daily Kos.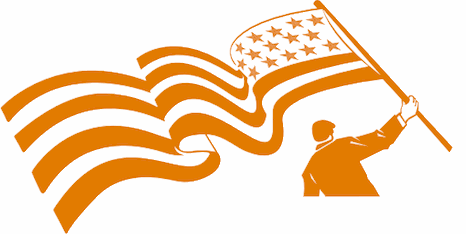 Make sure that you include the direct link to the comment (the URL), which is available by clicking on that comment's date/time. Please let us know your Daily Kos user name if you use email so we can credit you properly. If you send a writeup with the link, we can include that as well. The diarist poster reserves the right to edit all content.
Please come in. You're invited to make yourself at home! Join us beneath the doodle...
At a recent town meeting in Randallstown Maryland, Pastor Robert J. Anderson of the Colonial Baptist Church demonstrated his Christian love while sharing the stage with Derek McCoy, executive director of the Maryland Marriage Alliance.
The take away moment is here.

Knowing the righteous judgment of God that those who practice such things are deserving of death. Not only do the same … for those who also approve of those who practice such things.' If we don't vote against it, then we are approving these things that are worthy of death.
And here's the reponse from the Maryland Marriage Alliance to the well-deserved uproar this caused among civilized people.
Deana Bass, a spokeswoman for the Maryland Marriage Alliance, said Anderson's comments were being taken out of context and that they were in no way a suggestion that gays and lesbians should be harmed.

"What he was saying was that men and women of faith should stand up for what they believe in and vote against Question 6," Bass said.

Any attempt to paint McCoy or the alliance as a group that believes gays should be harmed was a distraction, Bass said. The real issue was that people who were expressing their faith were under attack and being called bigots, she said.
Ah, thank you Ms. Bass. Saying we are worthy of death and getting called out for it is a distraction. Mmmmm hmmmmm. Nothing to see here. Move along.
What else is happening in Maryland, you ask? Well let me tell you. It seems that in Montgomery and Prince George's counties absentee ballots mailed out from the Maryland State Board of Elections are missing the second page. What would be on that second page? Why Question 6, the marriage equality measure of course.

The Maryland State Board of Elections Deputy Administrator Ross Goldstein confirmed that some absentee ballots in Montgomery and Prince George's counties are missing the second page.

He says the state is investigating what happened but stresses it's a small number.
It's not important enough to concern our pretty heads over. Nothing to see here. Move along.
Let's now mosey over to Washington State and see what the bigots there are up to.
Same sex marriage, if it makes you a bit uncomfortable (child's voice) maybe it's because you know better. If we ignore or allow our morals to be manipulated by others, then they're not our morals. We respect the freedom of other, but they're trying to bully me (children's voices) by law to abandon my beliefs. Discriminating against a tradition that has stood the test of time, generation after generation. They can't ignore design. We wouldn't have generations without man and woman, husband and wife. And the two shall be as one. (Child's voice) Even the law can't change that.
Nice. If our argument is utter bullshit, let's get some angelic children's voices to camouflage our bigotry. And let's not forget to turn logic entirely on its ear and claim we're the ones being bullied. Nothing to see here. Move along.
There's plenty more ugliness coming from the bigots in their desperation to keep any of the state marriage equality measures from passing. They know this will be a turning point for them. Losing just one of these battles will completely derail their favorite argument before the courts that every time a marriage equality measure has come before the people, their side has never lost. However this time around we stand a very good chance of winning and forever the turning a corner towards equal rights for all. When that happens, what do you think they'll have to say about that? Even though it will prove a devastating blow to their cause, they won't be able to admit it publicly. Even though it will prove that Americans are losing the stomach for hate, losing their stomach for narrow-minded moralizing, losing their stomach for denying equality to their fellow Americans, the reality won't be acknowledged.
Once again it will be: Nothing to see here. Move along.
TOP PHOTOS
October 23, 2012
Enjoy jotter's wonderful PictureQuilt™ below. Just click on the picture and it will magically take you to the comment that features that photo. Have fun, Kossacks!
GOTV Blogathon - October 23-26, 2012

Diary Schedule - All Times Pacific
---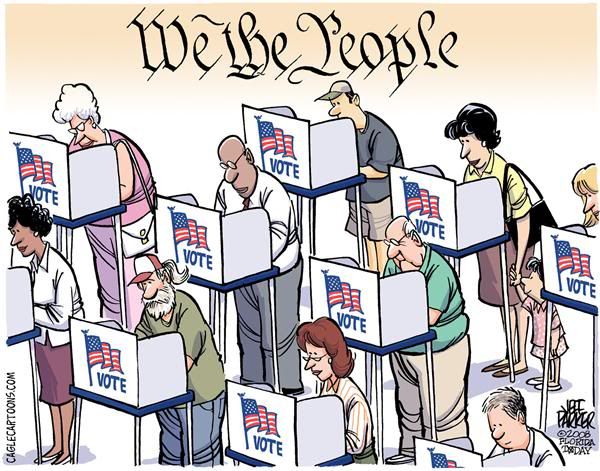 Lawmakers, political activists, and union leaders have taken time from their round-the-clock, get-out-the-vote schedules to join us this week. Click this link for additional details, guest bios, and a complete lineup including among many others, House Minority Leader Nancy Pelosi, Van Jones, Secretary Robert Reich, and Governor Howard Dean.
Do you have any links for closely contested Congressional races in battleground states? If so, post them in the comments section of diaries written by our guests. More details here - Links for the DK GOTV Blogathon! Got Any Online Phonebanking Links for Close Races?
The blogathon is being organized by Patriot Daily News Clearinghouse, Onomastic, rb137, JekyllnHyde, boatsie, and adviser Meteor Blades.
---
1:00 pm: GOTV Blogathon: Your vote really DOES Matter (Just Ask the City of East Palo Alto, California) by shanikka.
3:00 pm: The Seduction of Cynicism by Former Labor Secretary Robert Reich.

7:30 am: United Citizens vs Citizens United by Senator Sherrod Brown (D-OH).
11:00 am: GOTV Blogathon: A Vote for Our Nation's Health by SEIU President Mary Kay Henry.
12:00 pm: Election 2012: The Great Vision Divide by AFL-CIO President Richard Trumka.
1:00 pm: House Democrats Will Make You Proud by House Democratic Leader Nancy Pelosi (D-CA).
5:00 pm: Van Jones.
9:00 am: Senator Franken.
11:00 am: AFL-CIO Executive Vice President Arlene Holt Baker.
1:00 pm: Senator Kirsten Gillibrand.
2:00 pm: SEIU International Secretary-Treasurer Eliseo Medina.

Eliseo Medina was confirmed as our guest after our announcement diary with pictures and bios was posted last Sunday. Medina is described by the Los Angeles Times as "one of the most successful labor organizers in the country" and "was named one of the "Top 50 Most Powerful Latino Leaders" in Poder Magazine. The International Secretary-Treasurer of the Service Employees International Union (SEIU), Medina also leads the union's efforts to achieve comprehensive immigration reform that rebuilds the nation's economy, secures equal labor- and civil-rights protections for workers to improve their wages and work conditions and provides legal channels and a path to citizenship."
3:00 pm: Rep. Barbara Lee.


4:30 pm: Governor Jennifer Granholm.





6:00 am: Senator Reid.

11:00 am: AFL-CIO Secretary-Treasurer Elizabeth Shuler.

Noon: Congressman Raúl M. Grijalva.

1:00 pm: Tammy Duckworth.

3:00 pm: United Farm Workers President Arturo S. Rodríguez.

5:00 pm: [TBA].



---
Please remember to republish these diaries to your Daily Kos Groups. You can also follow all postings by clicking this link for the DK Poli Group. Then, click 'Follow' and that will make all postings show up in 'My Stream' of your Daily Kos page.