Welcome to Sunday All Day Brunch. This is an open topic thread so help yourself to the goodies and sit a spell and let us know what is what is going on in your life or what is on your mind. I am still in Indiana and getting the house ready to sell. A special welcome to the Prophets who are coming over from our soon to be defunct Street Prophet's sister site. Welcome. One thing I miss the most when I am up here is my art computer. It is frustrating to have an idea for a picture and not be able to work on it. One thing that inspires my art is music. Here are some of the pictures that have been inspired by music.

I Dreamed a Dream
But the tigers come at night
With their voices soft as thunder
As they tear your hope apart
As they turn your dream to shame
Unchained Melody
Lonely rivers flow
To the sea, to the sea
To the open arms of the sea
Lonely rivers sigh "Wait for me, wait for me"
I'll be coming home, wait for me!
Autumn Leaves
The falling leaves drift by the window
The autumn leaves of red and gold.
I see your lips, the summer kisses
The sun-burned hands I used to hold.
Since you went away the days grow long
And soon I'll hear old winter's song
But I miss you most of all my darling
When autumn leaves start to fall.
Wind Beneath My Wings
Did you ever know that you're my hero,
and everything I would like to be?
I can fly higher than an eagle,
'cause you are the wind beneath my wings.
Singing in the Rain
I'm singing in the rain
Just singing in the rain
What a glorious feelin'
I'm happy again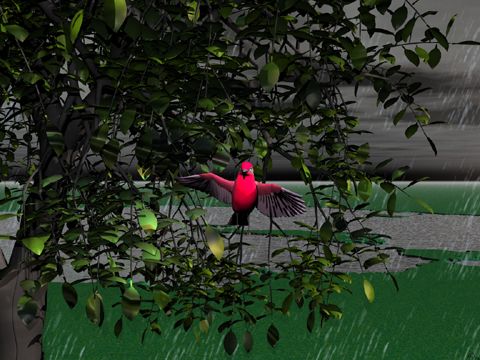 Circle of Life
It's the Circle of Life
And it moves us all
Through despair and hope
Through faith and love
Till we find our place
On the path unwinding
In the Circle
The Circle of Life