Halloween is not just a holiday for dressing up in costumes, partying, trick-or-treating and gorging on candy. It is also the last day of the year in the ancient Celtic calendar. A calendar used by most modern-day Pagans, the Wheel of the Year encompasses 8 holy days. The solstices and equinoxes are quarter days or Lesser Sabbats while the cross-quarter days are the Greater Sabbats. These are Imbolc (Feb.1), Beltane (May 1), Lammas (Aug. 1) and Samhain (Nov.1). All Hallows Eve is the last night of the old year. On this night it is traditional to remember those whom we have lost in the previous 12 months.
As one year ends and another begins, it is our practice to remember all we have lost in the previous year. The list is usually placed upon altars along with pictures and/or other memorabilia. Sometimes the list is recited. I make it available to the community to do any of these or merely to read over the names.
These are well-known people (most of them) who have died since last November 1st. Some names may not be loved but all are remembered and, for those who were sick-of-spirit, healing for their souls sent. Even to those who lived (and died) in the grip of hatred and violence. The ones with an (S) behind their names were suicides; extra healing for their souls. Here is the list from Nov. 1, 2011 through today:
Our dead are never dead to us, until we have forgotten them. ~~ George Eliot
Our military personnel
Those who died in natural and man-made disasters
Those who died by violence
Dorothy Howell Rodham
Sickan Carlsson
Andy Rooney
Bhupen Hazarika
Joe Frazier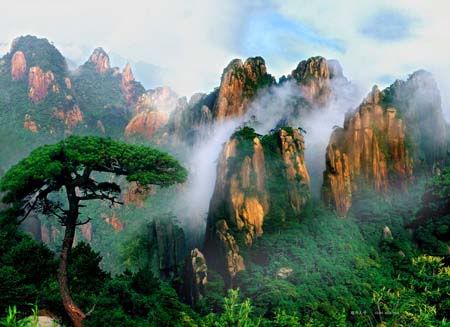 Heavy D
Bil Keane
Joel J. Tyler
Ivan Martin Jirous
Peter J. Biondi
Kurt Budke
Olin Branstetter
Michael Hastings
Lynn Margulis
Lana Peters [Svetlana Stalina]
Paul Motian
Oscar Griffin Jr
Jim Rathmann
Tom Wicker
Sultan Khan
When I am dead, my dearest,
Sing no sad songs for me;
Plant thou no roses at my head,
Nor shady cypress tree:
Be the green grass above me
With showers and dewdrops wet;
And if thou wilt, remember,
And if thou wilt, forget.
I shall not see the shadows,
I shall not feel the rain;
I shall not hear the nightingale
Sing on, as if in pain:
And dreaming through the twilight
That doth not rise nor set,
Haply I may remember,
And haply may forget. ~~ Christina Rossetti
Mary Albini
Gary Speed
Patrice O'Neal
Ante Markovic
Andrew Kazdin
William L. Waller
Leka, Crown Prince of Albania
Christa Wolf
Dev Anand
Philip Burrell
Sócrates
Hubert Sumlin
Peter Gethin
Gennady Logofet
Harry Morgan
Russell Hoban
Park Tae-joon
Boris Chertok
Andy Carey
Kim Jong-il
Denise Darcel
The life of the dead is placed in the memory of the living. ~~ Marcus Tullius Cicero
Eva Zeisel
Mirko Tremaglia
Omus Hirshbein
Nay Win Maung
Fred Milano
Marcelle Narbonne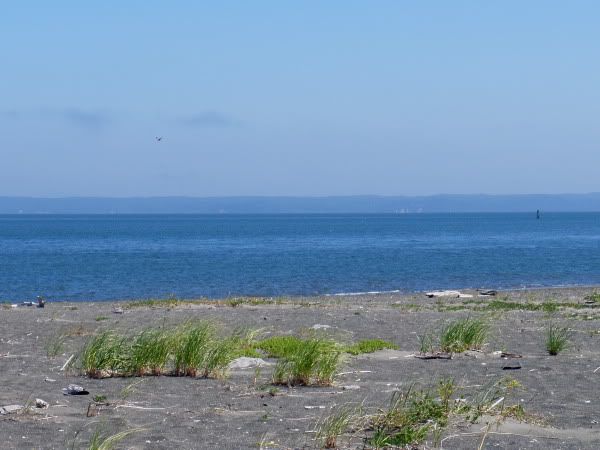 Carlos Soria
Yafa Yarkoni
Hermann Guggiari
Kiro Gligorov
Bob Anderson
Elizabeth Brumfiel
Gary Ablett
Alfredo Battisti
Ed Jenkins
Larry "Rhino" Reinhardt
Ian Bargh
David Barron
Ivan Calin
William Carey
Behold, I shew you a mystery; We shall not all sleep, but we shall all be changed, In a moment, in the twinkling of an eye, at the last trump: for the trumpet shall sound, and the dead shall be raised incorruptible, and we shall be changed.
For this corruptible must put on incorruption, and this mortal must put on immortality.
So when this corruptible shall have put on incorruption, and this mortal shall have put on immortality, then shall be brought to pass the saying that is written, Death is swallowed up in victory. O death, where is thy sting? O grave, where is thy victory?
~~ 1 Corinthians 15: 51-57
Gordon Hirabayashi
Wylie Walker Vale
Robert L Carter
Winifred Milius Lubell
Josef Skvorecky
Bob Weston
Harold Zirin
Eve Arnold
Ruben Ayala
James Crow
Harry Fowler
Gatewood Galbraith
Rod Robbie
Donald Carter
Frederica Maas
Robert Dozier
Louise Annand-MacFarquhar
Robert Holness
William McBeth
Ellen Pence
The treasure of a life is a measure of love and respect
The way you live, the gifts that you give
In the fullness of time
It's the only return that you expect
~~ Rush, The Garden
Roger Boisjoly
Ibrahim Aslan
Malam Bacai Sanhá
Brian Curvis
Ruth Fernandez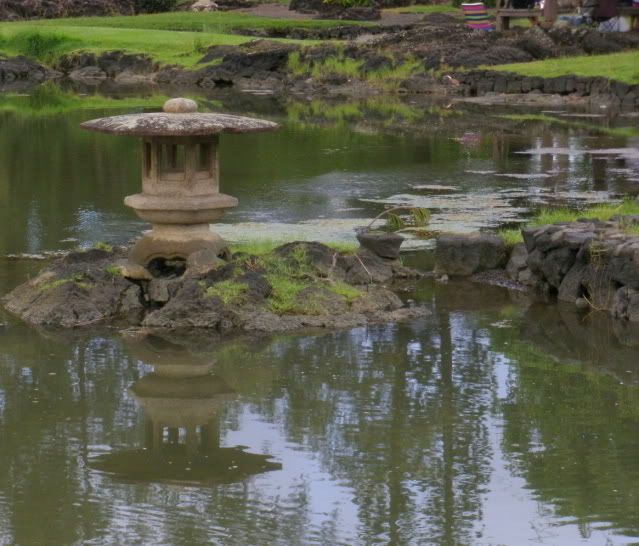 Bridie Gallagher
William Roll
Gevork Vartanian
Reginald Hill
Bill Janklow
Charles Price
Rauf Denktash
Gianpiero Moretti
Edward Derwinski
Jimmy Castor
Gustav Leonhardt
Johnny Otis
Marty Springstead
John F Baker Jr
Roy John Britten
Let no one weep for me, or celebrate my funeral with mourning; for I still live, as I pass to and fro through the mouths of men. ~~ Quintus Ennius
Jonathan Idema
Joe Paterno
Dick Tufeld
Anthony Capo
Patricia Neway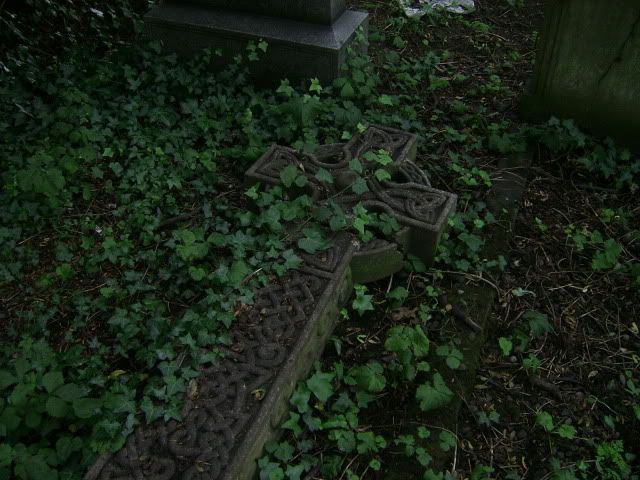 Ian Abercrombie
Robert Hegyes
Andrew MacNaughton
Kevin White
Oscar Luigi Scalfaro
Frederick Treves
Mary Grierson
Anthony Bevilacqua
Dorothea Tanning
Tristram Coffin
Angelo Dundee
Gerlando Alberti
Don Cornelius (S)
Wislawa Szmborska
Dorothy Gilman
You can shed tears that she is gone
or you can smile because she has lived.
You can close your eyes and pray that she'll come back
or you can open your eyes and see all she's left.
Your heart can be empty because you can't see her
or you can be full of the love you shared.
You can turn your back on tomorrow and live yesterday
or you can be happy for tomorrow because of yesterday.
You can remember her and only that she's gone
or you can cherish her memory and let it live on.
You can cry and close your mind, be empty and turn your back
or you can do what she'd want: smile, open your eyes, love and go on.
~~ Anonymous
Norton Zinder
Christopher Samuel Youd
Ben Gazzara
Zalman King
Florence Green
Robert Glaser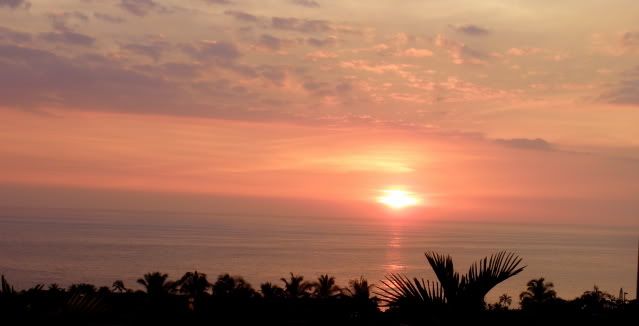 Istvan Csurka
Robert Daniel
Sam Coppola
Janice Voss
Antoni Tapies
Peter Breck
Patricia Stephens Due
Phil Bruns
Florence Holway
Luis Alberto Spinetta
Gunther Plaut
Geoffrey Cornish
Jeffrey Zaslow
Whitney Houston
Don't be dismayed at goodbyes, a farewell is necessary before you can meet again and meeting again, after moments or lifetimes, is certain for those who are friends. ~~ Richard Bach
Zina Bethune
David Kelly
John Severin
Freddie Solomon
Mohamed Lamari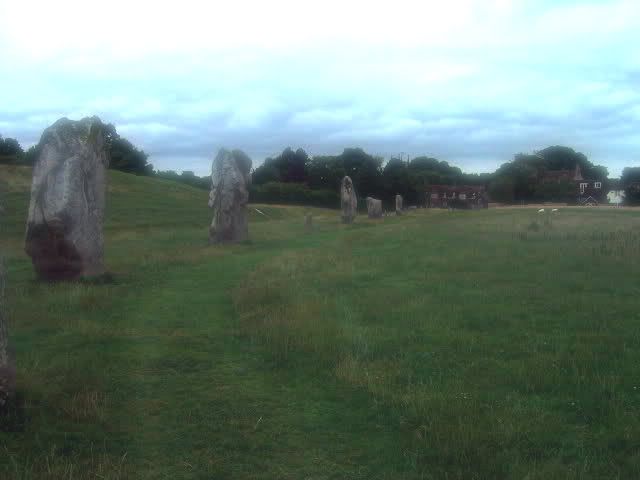 Dory Previn
Charles Anthony
Anthony Shadid
Gary Carter
Baddeley Devesi
Harry McPherson
Ulric Neisser
John Hogan
Steve Kordek
Renato Dulbecco
Baron Hooson
Colin Ireland
Pierre Juneau
John Michuki
Barney Rosset
Say not in grief that she is no more
but say in thankfulness that she was
A death is not the extinguishing of a light,
but the putting out of the lamp
because the dawn has come.
~~ Rabindranath Tagore
Billy Strange
Bruce Surtees
Jan Berenstain
Istvan Anhalt
Kenneth Price
Benedict Freedman
Lynn Compton
Red Holloway
Tina Strobos
Davy Jones
Andrew Breitbart
Van Barfoot
Lawrence Anthony
James Wilson
Dave Charnley
Ralph McQuarrie
Ronnie Montrose
Alex Webster
Leonardo Cimino
Don Mincher
When you are sorrowful look again in your heart, and you shall see that in truth you are weeping for that which has been your delight. ~~ Kahlil Gibran
Runako Morton
William Heirens
Donald Payne
Robert Sherman
Jimmy Ellis
Leslie Cochran
Peter Bergman
Selma Rubin
Lord Wedderton of Charlton
Jean Giraud
Julio Gonzalez
Mykola Plaviuk
Frank Rowland
Richard White
Sid Couchey
Mike Hossack
Jock Hobbs
Censu Tabone
Pierre Schoendoerffer
Dave Philley
And I would search everywhere
Just to hear your call,
And walk upon stranger roads than this one
In a world I used to know before.
For now I've lost everything,
I give to you my soul.
The meaning of all that I believed before
Escapes me in this world of none,
I miss you more.
~~ Genesis, Afterglow
Estanislao Basora
Pope Shenouda III
Chaleo Yoovidhya
George Tupou V
William Charette
Jim Stynes
Mel Parnell
Abdullahi Yusuf Ahmed
Jocky Wilson
Larry Stevenson
Adrienne Rich
Warren Stevens
John Arden
Alexander Arutiunian
Harry Crews
Earl Scruggs
Bill Jenkins
Viktor Kosichkin
Giorgio Chinaglia
Miguel de la Madrid
The caterpillar dies so the butterfly could be born. And, yet, the caterpillar lives in the butterfly and they are but one. So, when I die, it will be that I have been transformed from the caterpillar of earth to the butterfly of the universe. ~~ John Harricharan
Claude Miller
Fang Lizhi
Bingu wa Mutharika
Mike Wallace
Jack Tramiel
Mark Lenzi
Ahmed Ben Bella
Émile Bouchard
Murray Rose
Mærsk Mc-Kinney Møller
Dick Clark
Valeri Vasiliev
Charles Colson
Patricia Medina
Shukri Ghanem
Amarillo Slim
Charles "Skip" Pitts
Junior Seau (S)
Adam Yauch
George Lindsey
There is a sacredness in tears. They are not the mark of weakness, but of power. They speak more eloquently than ten thousand tongues. They are messengers of overwhelming grief...and unspeakable love. ~~ Washington Irving
Maurice Sendak
Vidal Sassoon
Evelyn Johnson
Carroll Shelby
Donald "Duck" Dunn
James Abdnor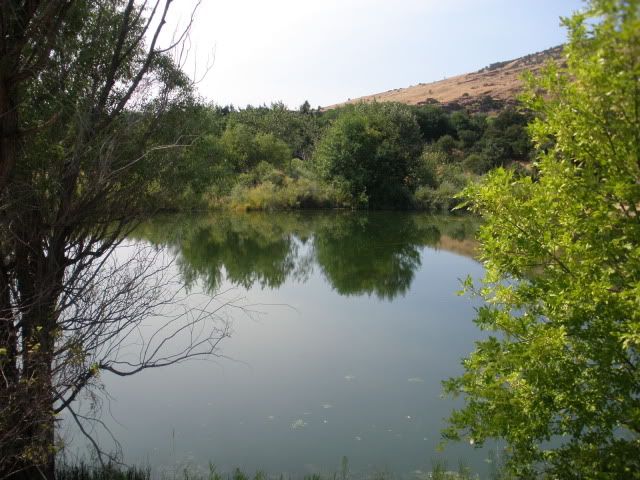 Donna Summer
Dietrich Fischer-Dieskau
Robert Boozer
Abdel Basset Ali Al-Megrahi
Robin Gibb
Wesley Brown
Joseph Lesniewski
Edoardo Mangiarotti
Doc Watson
Andrew Huxley
Kathryn Joosten
Richard Dawson
Ray Bradbury
Barry Unsworth
I fall asleep in the full and certain hope
That my slumber shall not be broken;
And that, though I be all-forgetting,
Yet shall I not be all-forgotten,
But continue that life in the thoughts and deeds
of those I have loved.
~~ Samuel Butler
Phillip Tobias
Bob Welch (S)
Frank Cady
Norman F Lent
Ann Rutherford
Teofilo Stevenson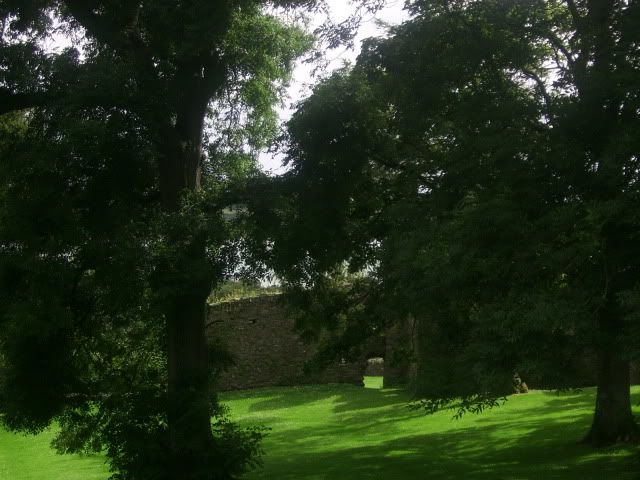 Henry Hill Jr.
William S. Knowles
Rodney King
Alketas Panagoulias
Victor Spinetti
Richard Lynch
LeRoy Neiman
Fernie Flaman
Alan McDonald
Lonesome George
Ann Curtis
Nora Ephron
Don Grady
Yitzhak Shamir
For what is it to die but to stand naked in the wind and to melt into the sun? And what is it to cease breathing, but to free the breath from its restless tides, that it may rise and expand and seek God unencumbered? ~~ Kahlil Gibran
Evelyn Lear
Ben Davidson
Andy Griffith
Jimmy Bivins
Charles David Ganao
Ernest Borgnine
Terepai Maoate
Richard Darryl Zanuck
Jerzy Kulej
Sixten Jernberg
Celeste Holm
Jon Lord
Kitty Wells
Rajesh Khanna
Simon Ward
Alexander Cockburn
Sally Kristen Ride
Chad Everett
Sherman Hemsley
John Atta Mills
Farewell...
I pass as all things do
dew on the grass. ~~ Banzan
Norman Alden
R G Armstrong
Geoffrey Hughes
Tony Martin
Maeve Binchy
Gore Vidal
Marguerite Piazza
Marvin Hamlisch
Sir Bernard Lovell
Ruggiero Ricci
Carlo Rambaldi
Al Freeman Jr
Helen Gurley Brown
Johnny Pesky
Ron Palillo
Phyllis Thaxter
Harry (Maxwell) Harrison
William Windom
Scott McKenzie
Tony Scott (S)
Life is eternal, and love is immortal,
and death is only a horizon;
and a horizon is nothing save the limit of our sight.
~Rossiter Worthington Raymond
Phyllis Diller
Meles Zenawi
Georg Leber
William Thurston
Nina Bawden
Steve Van Buren
Jerry Nelson
Pauli Ellefsen
Neil Armstrong
Smarck Michel
Michael Clarke Duncan
Sun Myung Moon
Joe South
Art Modell
Jake Eberts
Bill Moggridge
Ron Taylor
Verghese Kurien
Steven Springer
Lance LeGault
It is the will of God and Nature that these mortal bodies be laid aside, when the soul is to enter into real life; 'tis rather an embrio state, a preparation for living; a man is not completely born until he be dead: Why then should we grieve that a new child is born among the immortals? ~~ Benjamin Franklin
Sergio Livingstone
Louis Simpson
John Ingle
Russell E. Train
Jack Kralick
Corrie Sanders
Andy Williams
Johnny Lewis
R. B. Greaves
Eddie Bert
Barbara Ann Scott
Armand Russell
Russell Jones
Walter G. Church, Sr.
Big Jim Sullivan
Douglas Laurence
Niels Ewerbeck (S)
Peter J. Schmitt
Robert F. Christy
Stan Mudenge
Unable are the loved to die. For love is immortality. ~~ Emily Dickinson
Daphne Slater
Keith Campbell
Joseph Meyer
Nick Curran
Lois Smith
Wiley Reed
John Cleary
Andrew Brimmer
Ken Sansom
Donnie Butcher
Kenny Rollins
Paddy Roy Bates
Amanda Todd (S)
Alex Karras
Sam Gibbons
Champ Summers
Bill Ezinicki
William C. Friday
Hisham Al-Saedni
Gary Collins
Our death is not an end if we can live on in our children and the younger generation. For they are us, our bodies are only wilted leaves on the tree of life. ~~ Albert Einstein
Sir Stuart Bell
Marc Swayze
Arlen Specter
John Clive
B. B. Cunningham
Pat Ward
Eddie Yost
Stanford R. Ovshinsky
Kyle Bennett
Sylvia Kristel
David S. Ware
Slater Martin
Marvin Lambert (S)
Mike Graham (S)
George McGovern
Russell Means
Paul Kurtz
Betty Binns Fletcher
William Walker
Bill Dees
Emmanuel Steward
Margaret Osborne duPont
Natina Tiawanna Reed
To laugh often and much; to win the respect of intelligent people
and the affection of children;
to earn the appreciation of honest critics
and endure the betrayal of false friends;
to appreciate beauty; to find the best in others;
to leave the world a bit better
whether by a healthy child, a garden patch,
or a redeemed social condition;
to know even one life has breathed easier because
you have lived. This is to have succeeded.
~~ Ralph Waldo Emerson