Welcome to J Town!
A gathering place to promote posts and projects, chat about the news, check on the weather (and brag about yours!) and waste spend a little time. Bring your music, your news stories, your life stories, word of your latest projects, a photo of your town, and, above all, your sense of humor.
"The road ahead will be long ... our climb will be steep. We may not get there in one year or even in one term ... "
What We're Fighting For
---
This just in from the First Lady:
Jan --

I didn't want this to get lost in the excitement of everything that will happen tomorrow, so I wanted to take a moment, right now, to say two simple words that I cannot say enough to all of you who have traveled this journey with us: Thank you.

Thank you for the kindness, warmth, and love that you have shown me, Barack, and especially our girls -- your support and your prayers mean the world to us. Thank you for the hard work and energy and passion that you have poured into this campaign -- from all those hours knocking on doors and making calls to all those times you dug a little deeper and gave what you could when it was needed the most.

Like me, you have done all this because you love this country, and you care deeply about the world we're leaving for our kids and grandkids. And you've done it because, for these last four years, you have had a chance to see the man I've known for the past 23 years: A man of honor and integrity who knows what he believes and stays true to his values. He is an honest man who knows the facts and gives them to us straight -- a man whose strength and resolve to build a better tomorrow has never wavered.

With your help, over the past four years, Barack has been able to start moving this country forward. He's rescued our economy from the brink of collapse. He's passed health reform and ended the war in Iraq. He's fought to help women get equal pay for equal work, make sure students can afford college, ensure that our seniors can retire with dignity, and that our veterans can get the benefits they have earned.

For four years, Barack has been fighting to give every single one of us a fair shot at that great American dream, no matter what we look like, where we come from, or who we love.

He's been able to do all of this only because of people like you -- because of your hard work, determination, and commitment.

And tomorrow, everything we've been working for and fighting for is at stake. Tomorrow, we will decide whether we'll keep moving this country forward for four more years. So make sure to tell everyone you know to vote, and then help every last supporter get to the polls before tomorrow night. You can even make calls to voters from the comfort of your own home using our call tool.

Our family has been truly blessed to share these past four years with all of you -- and we can't wait to continue our work together for the next four years. So tomorrow, let's get out there and finish what we started:

Thank you again for everything you've done and everything you will continue to do to bring about that change we all believe in.

Michelle
Got GOTV Post?
From now until election day, J Town will Republish (and spotlight in our Got Post? table) personal stories of GOTV: phonebanking and canvassing and support. If you find such a story and you are a Contributor, Republish it to our group queue. If you are not a Contributor, message one of the Editors directly (don't message the Group because we will not get notified!) and we will Republish it. We are looking for personal stories of real life activism, not just links to phonebanking sites. Thank you in advance for your contributions!!
(more under the Orange Entwined Js)
---
J Town Features Table of Contents:
● Click for
J Town Babbling Brook
(Got Post?)
● Click for
Community Action Corner
(Got Project?)
● Click for
Meta Spotlight and J Town Virtual Library
● Click for
J Town is for Healing
● Click for
You Are Here
---
Got Post?
J Town
is looking for
Readers
... people who read Daily Kos posts and want a place to share them. When you find a diary worth promoting, comment in the threads and we will send the
J
udicious
J
Town
J
olly
J
eniuses (ie Editors Armed With
Republishing Marks
) to check it out and Republish here. The posts will show up in this list:
J Town Babbling Brook
. And if you write a diary, you can promote it here also!
(Return to J Town Features Table of Contents)
Got Project?
The Community Action Corner is a place to organize, discuss and promote all of our DK projects, blogathons, take-action measures or advocacy projects, whether we are planning online activism or working on projects for offline activism in our home communities or other communities, such as community gardens. Take-action petitions can run for more than one day to reach a wider audience. It is a place to hook up with people when we need help, volunteers, advice, tips, or contributions and to see what other DKossacks are doing. We have so many people with experience covering such a wide range of issues and activism, and we can share our experiences here. In short, the CAC will grow and expand organically to cover all our needs for projects for communities online and offline!
Patriot Daily News Clearinghouse on J Town's new feature:
A Community Action Corner is a much needed feature for DK. Whether working on blogathons, fundraisers, take action or other projects at DK or activism in our home communities, we now have a home base to help spread the word to reach a wider audience and provide all of us with a work room!
Sara R:
I like the idea of a Community Corner as a go-to place to learn what creative good works are going on in the DKos community on any given day. The more people know about what is going on, the more they can get involved – and be inspired to come up with new ideas and projects, as well.
citisven:
I totally love the idea of a community bulletin board type of space where people can post things they're organizing and action items, something that stays up for a few days, giving others a chance to share ideas, contribute, give advice.
llbear:
CAC is great place for us to share tips from our experiences. I think any projects undertaken by Kossacks designed to help people forgotten by most of the country is a great thing.
rb137:
This is a great idea -- herding kittens is harder than it looks, and this will be a great tool to ease our admin work and to spread word about our many excellent progressive projects at DK.

Our projects promoted
"Activism is my rent for living on the planet."
~ Alice Walker
DK Quilt Guild: NN13 project, Palo Alto VA wheelchair quilts The DK Quilt Guild will be making wheelchair quilts for the veterans in the Spinal Cord Injury/Disability unit ("SCI/D") of the Palo Alto VA Medical Center (the VA hospital nearest San Jose) to be delivered at NN13.

Climate Change SOS Blogathon and 350.org Petition Sign the petition at 350.org to ask Mitt Romney two questions about his solutions for climate change that highlight how dangerous it would be if he were president. Romney has flipped flopped on whether climate change is real, and admitted he is climate change illiterate. His energy plan does not mention climate change. If president, he would approve a tar sands pipeline the first day that will move us closer to game over.

Community Quilt Projects The Community Quilt Project is run by Sara R and connects the community in a very unique way: "Community Quilts are a way of sharing care, compassion and support for community members who are facing illness or other hardships. "

The Inoculation Project - Sunday morning at 10am Eastern Solid science education is the best inoculation against ignorance. The objective of this weekly project is to combat the anti-science push in conservative America by providing direct funding each week to math and science projects in red state classrooms.

Your Project Here Promote your short term or long term project in the comment threads.

(Return to
J Town Features Table of Contents
)
Meta Spotlight and J Town Virtual Library
Posting Statistics and Top Comment Submission
and Sneck!
(Return to J Town Features Table of Contents)
J Town is for Healing
People visit J Town to meditate on the California Poppy Field, grab some moon energy for healing and release, and to curse their bad luck at Nurse Kelley's Cursing Tree. Feel free to use the images provided here for reflection and to share your hardships, illnesses, and losses in the comment threads. We are at our best when we care about others.

Our California Poppy Field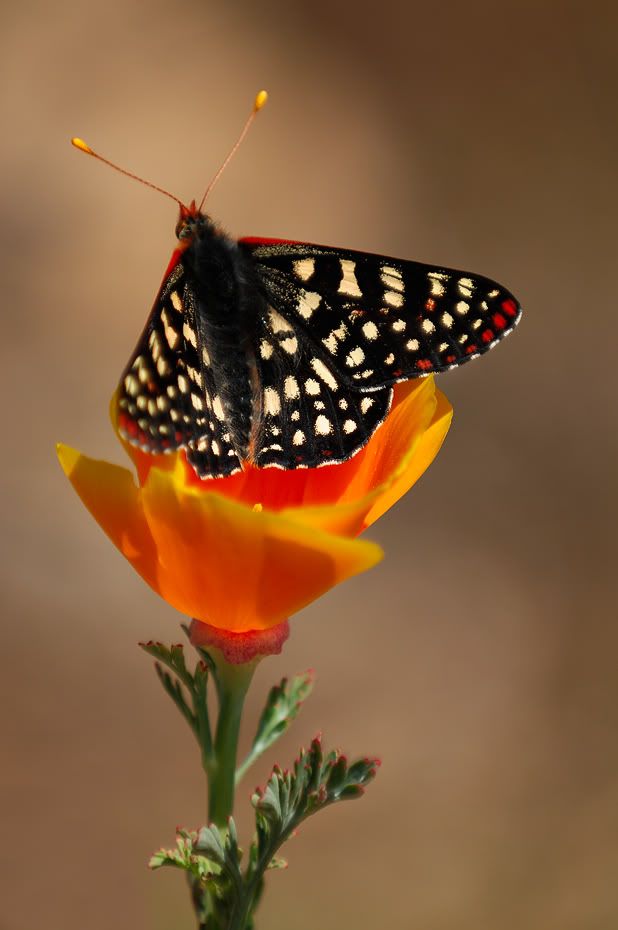 Yesterday, today, and tomorrow

.
Nurse Kelley Shares Her Cursing Tree with J Town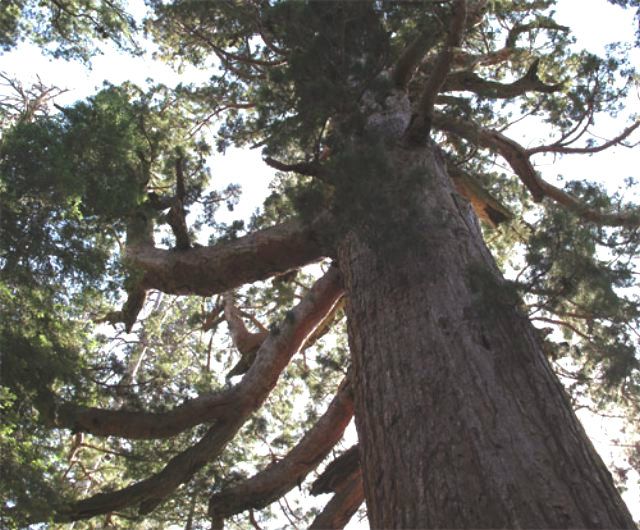 Because sometimes it feels good to simply curse the unfairness of it all.
Cursing Tree Instructions: "I stand very close to the trunk and, depending on my need, I might yell at it, kick it, heave curses at it, look up through the branches and curse the universe, or just stand there and cry. When it was obvious exmearden was suffering and would die soon, I even beat it with my fists." ~ Nurse Kelley
"Life. Optimism. The future of us. Smooth the waters of the past, so that we can push out into the waves a bit further, for a little longer. Pull who we love and what we love close to us, around us like a warm blanket, which gives us comfort and lends a strength we may not see inside ourselves. Underpin our days with caring and contact and not isolation and fear."
~ Kris Froland (exmearden)
(Return to J Town Features Table of Contents)
J Town is a community diary series founded February 14, 2011 by JanF and Julie Gulden. It posts daily at 9 am Central* / 10 am Eastern / 8 am Mountain / 7 am Pacific. *Democracy in action (or inaction). (The fine print)
Note: J Town may be occasionally recast as "br town" (not the shivering kind of br but the "brilliant rendition" kind of br). Negotiations are underway for future guest bloggers. Watch this space!

You Are Here
Outdoor Art - New York, New York
Each day in J Town starts as something new. It is, quite literally, what you make it.
Have fun and let the Towning begin!
(Go to J Town Features Table of Contents)