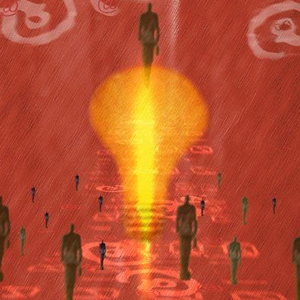 Commentary: African American Scientists and Inventors
by Black Kos Editor, Sephius1


Meredith "Flash" Gourdine was an outstanding track and field athlete at Cornell University, becoming a silver medalist in the 1952 Olympics in Helsinki. He was also an excellent physicist who pioneered the research of electrogasdynamics. He was responsible for the engineering technique termed Incineraid for aiding in the removal of smoke from buildings. His work on gas dispersion developed techniques for dispersing fog from airport runways. Dr. Gourdine served on the Technical Staff of the Ramo-Woolridge Corporation from 1957-58. He then became a Senior Research Scientist at the Caltech Jet Propulsion Laboratory from 1958-60. He became a Lab Director of the Plasmodyne Corporation from 1960-62 and Chief Scientist of the Curtiss-Wright Corporation from 1962 to 1964.
[From NY Times (Nov 24, 1998)]
Meredith (Flash) Gourdine, the 1952 Olympic silver medalist in the long jump and later an engineer and physicist with 70 patents that deal with thermal management and the conversion of gas to electricity, died Friday at St. Joseph's Hospital in Houston. He was 69.
The cause of death was complications from multiple strokes, said his son, Meredith Jr. He had also been suffering from diabetes and had gradually lost his sight.
Gourdine's success in track and field was more than matched by his scientific achievements later. The companies he founded worked on purifying the air and converting low-grade coal into inexpensive, transportable and high-voltage electrical energy. They produced a commercial air-pollution deterrent, a high-powered industrial paint spray and a device to eliminate fog above airports.
His sports career flourished at Cornell University, where at 6 feet and 175 pounds he competed in the sprints and low hurdles and the long jump. He won four titles in the championships of the Intercollegiate Association of Amateur Athletes of America and five titles in the Heptagonal Games. In 1952, he helped Cornell finish second to Southern California in the National Collegiate Athletic Association championships, in which Southern California had 36 athletes and Cornell 5.
His greatest achievement and greatest frustration in sports came in the 1952 Olympics in Helsinki, Finland. Jerome Biffle, another American, won the gold medal in the long jump at 24 feet 10 inches. Gourdine finished second, an inch and a half behind.
"I would have rather lost by a foot," he said years later. "I still have nightmares about it."
Meredith Charles Gourdine was born Sept. 26, 1929, in Newark. He was raised in Brooklyn, where his father was a painter and a janitor. After classes at Brooklyn Tech High School, he worked eight hours a day on painting jobs with his father.
The son recalled: "My father said, 'If you don't want to be a laborer all your life, stay in school.' It took."......Read More
~~~~~~~~~~~~~~~~~~~~~~~~~~~~~~~~~~~~~~~~~~~~~~~~~~~



~~~~~~~~~~~~~~~~~~~~~~~~~~~~~~~~~~~~~~~~~~~~~~~~~~~
Here's why the president's re-election is more important than his win in 2008. The Root: Obama's Win: An Inflection Point.
~~~~~~~~~~~~~~~~~~~~~~~~~~~~~~~~~~~~~~~~~~~~~~~~~~~
For a year I have been telling people that the 2012 presidential contest is far more important than the 2008 election. Yes, in 2008 America elected its first African-American president in Barack Obama. This was a profoundly historic achievement no matter how you figure it. But that outcome, to borrow some apt social science jargon, was over-determined.
Say what? Here's why: George W. Bush was a lame duck incumbent in 2008. No matter what, he was out. The sense was endemic that Bush's was a failed presidency, involving a deeply polarized nation, two misguided wars, the massive incompetence and indifference seen in Katrina and an imploding economy. In such a context, a Democrat, any Democrat, was expected to win.
And, indeed, virtually all of the arid econometric models that forecast elections predicted a Democratic victory, with roughly 53 percent of the popular vote. This is exactly what Obama got -- even as an African American claiming a major party nomination for the first time in the history of the nation.
Why does 2012 matter more? This election is about who controls the terms of an unfolding future. Bush and Republicans were out of power with certainty in 2008. Republicans committed themselves to making Obama a one-term president, partly on the premise that his success was merely a reaction against Bush's particular failures, not a repudiation of the Republican agenda or, at a deeper level, of the ideas and people who would drive the direction of American politics. The outcome of the 2012 election is about telling them they're wrong!
The future of America is not simply about the agenda of fundamentalist Christians, or anti-government zealots or affluent, older white men. This election was about an America that is increasingly diverse. It was about an America that is increasingly made up of people of color, especially Latinos. It was about an America that is tired of taxes and economic policies that favor bankers and the very wealthy, as opposed to the middle and working classes and Main Street America. It was about an America that respects the rights of gays and lesbians and the bodies of women, as well as the right of women to control their own bodies.
Let's be honest -- Republicans ran a campaign of retrenchment. The party, despite an effort by Mitt Romney and Paul Ryan to claim more moderate positions in the final days of the campaign, ran on the most backward-looking party platform in some time. The party of Romney chose to favor the powerful and privileged, inequality and intolerance, whether the issue was the undocumented among us and how to deal with immigration; abortion and women's rights; the rights of gays and lesbians; or whether our tax code should continue to privilege the rich and powerful or call for them to carry a greater share of the tax burden.



~~~~~~~~~~~~~~~~~~~~~~~~~~~~~~~~~~~~~~~~~~~~~~~~~~~
President Obama wasn't kidding around when he condemned long lines at the polls in his victory speech, according to a new survey of voters. TalkingPointsMemo: Poll: Democratic Demographics Faced Significantly Longer Voting Lines.
~~~~~~~~~~~~~~~~~~~~~~~~~~~~~~~~~~~~~~~~~~~~~~~~~~
Voters across the country complained about long waits in states around the country, as long as seven hours in quadrenially troubled Florida, where Republican Gov. Rick Scott dramatically reduced early voting days despite similar issues in 2008.
If Democrats think measures like Scott's in Republican-controlled states depress their vote specifically, they may be onto something. A Hart Research study sponsored by the AFL-CIO found wait times were disproportionately longer for Democrats and Democratic-leaning demographics by huge magins in 2012. For example, 16 percent of Obama voters reporter lines longer than 30 minutes, versus just 9 percent of Romney voters.



~~~~~~~~~~~~~~~~~~~~~~~~~~~~~~~~~~~~~~~~~~~~~~~~~~
Republican activist having a hard time dealing with changing demographics. ColorLines: Watch Colorado Poll Watcher Report 'High Concentration of People of Color'
~~~~~~~~~~~~~~~~~~~~~~~~~~~~~~~~~~~~~~~~~~~~~~~~~~~
When I arrived to Arapahoe's Aurora CenterPoint voting center, people were braving chilling temperatures to wait their turn to cast a ballot. A handful of volunteers handed out water bottles, some cups of coffee, and even pizza to thirsty and hungry voters—and their sometimes exhausted kids—in line.
Shortly afterwards, I noticed a man wearing a suit with a distinguishable US flag tie, who seemed especially irritated as he walked around the voting center, sometimes looking at people in line and turning red with anger. Long after the doors were closed, and the final batch of voters were casting their ballots, this gentleman made two phone calls to report what he had observed—all within earshot of several voters and poll workers, who sometimes stared at him in confusion or disbelief.
The man, who later identified himself to me as Republican poll watcher Dayton Conway, complained not only about the water and pizza handed to voters in line, but also about what he said was the disproportionate amount of people of color who were casting ballots.
According to the 2010 census, "White persons not Hispanic" made up less than 50 percent of Aurora's population—and that's a big change from just 20 years ago previously, when they made up nearly 80 percent of the city's population. In some ways, Aurora is a present day microcosm of this country's demographic future, which is shifting towards a numerical majority of people of color.
Conway, meanwhile, was in denial about his city's population, and frustrated that so many people of color cast their ballots at the CenterPoint voting center. Many did so because Colorado's Secretary of State, Republican Scott Gessler, encouraged voters in several counties, including Arapahoe, to use voting centers anywhere in the county, instead of assigned polling stations. That means people driving to and from work could stop by at a location most convenient to them—and they did.



~~~~~~~~~~~~~~~~~~~~~~~~~~~~~~~~~~~~~~~~~~~~~~~~~~~~~~~~
A disturbance broke out on the University of Mississippi's campus early Wednesday, after students angry at the reelection of president Barack Obama took to the streets to vent their displeasure. HuffingtonPost: University Of Mississippi Students 'Riot' Over Obama Reelection (VIDEO)
~~~~~~~~~~~~~~~~~~~~~~~~~~~~~~~~~~~~~~~~~~~~~~~~~~~~~~~~
A disturbance broke out on the University of Mississippi's campus early Wednesday, after students angry at the reelection of president Barack Obama took to the streets to vent their displeasure.
WMCTV reports that students interacted initially on social media, which resulted in 300-400 young people participating in the disturbance.
Pictures posted on Twitter showed people burning Obama campaign signs. The Clarion Ledger reports that some students were heard shouting racial epithets about Obama and African Americans in general.
Police were called to the scene and the crowd broke up around 12:30 a.m. It's unclear exactly who was there to protest and who came outside to watch.
Ole Miss student Nicholas Carr tweeted that he didn't see students throwing rocks, and suggested some students were outside to witness the protest instead of to participate.
Ironically, as reported by Buzzfeed, prior to Tuesday night conservative bloggers had warned of plots by black youth to riot if Obama lost the election, a charge that police dismissed.




~~~~~~~~~~~~~~~~~~~~~~~~~~~~~~~~~~~~~~~~~~~~~~~~~~~

~~~~~~~~~~~~~~~~~~~~~~~~~~~~~~~~~~~~~~~~~~~~~~~~~~~
Spike Lee fired from James Brown biopic. Slate: Hollywood's Horrible, Super Bad Move
~~~~~~~~~~~~~~~~~~~~~~~~~~~~~~~~~~~~~~~~~~~~~~~~~~
A long-gestating biopic about James Brown has shaken up its production lineup: Producer Brian Grazer has fired Spike Lee and replaced him with director Tate Taylor. The news will undoubtedly stir up controversy for symbolic reasons, if nothing else—handing over the reins of a film about a notable black figure from a black director to a white one certainly looks bad. And it's true that, given the limited opportunities for people of color in Hollywood, the decision stings a little. But the main issue is not that the director is white—as Benh Zeitlin's Beasts of the Southern Wild proved this summer, it is entirely possible, though admittedly tricky, for a white director to tell a compelling story about black characters. The problem is that Taylor's claim to fame is having directed one of the most patronizing and old-fashioned movies about racism Hollywood has lately produced—The Help—and that hardly bodes well for the memory of the Godfather of Soul. Is this really the best Hollywood can do?
Taylor's movie got Oscar nominations—and a win for Octavia Spencer—but The Help was rightly controversial for its whitewashed depiction of the Civil Rights Movement. In a film that purports to be about black service workers in the South, the narrative ultimately focuses on Emma Stone's character, the young white woman who brings the maids' story to the people of Mississippi. This is a standard and unfortunate Hollywood approach to such subject matter, and aside from the lingering shots meant to convey the intense emotions of the black characters as they encounter prejudice—which were, admittedly, sold well by the movie's terrific actors—Taylor's direction failed to rise above the flimsy material. The moment of "comeuppance" which fans cited as a highlight of the film—it involves a racist employer's unknowing ingestion of a pie made of shit—is, despite its seemingly in-your-face vulgarity, a typically safe way of dealing with racial inequality, implying that a silly symbolic gesture signals any kind of tangible victory for Spencer's character.
Can Taylor progress from such vacuous stuff to make a genuinely socially conscious movie about the man who was not afraid to sing, in the same year that Martin Luther King, Jr. was assassinated, "I'm black and I'm proud"? I have my doubts. And it's especially disappointing given what this production had going for it. In an inspired bit of casting, Eddie Murphy has been rumored as the likely lead to play Brown. He and Lee together would have been an inspired pairing. While Lee has had his share of duds, he's still the man who brought us Malcolm X (which, in an interesting reversal, he wrestled away from Norman Jewison, the white director of a very good Hollywood movie about racism, In the Heat of the Night).
Lee is known to be difficult to work with at times; the reasons for his firing could be entirely valid. But surely there must have been other directors more qualified than Taylor to take on this film? Bill Condon, who directed Murphy in the underwhelming Dreamgirls, managed to bring out one of the most dynamic performances from the comedian—in a role inspired by James Brown, no less. Taylor Hackford directed Ray—a fairly standard Hollywood biopic, but still an enjoyable and mostly plausible portrayal of the late Ray Charles. And there are black directors out there besides Spike Lee: Antoine Fuqua, Lee Daniels—if the producers are willing to go there.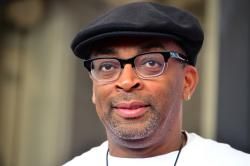 Spike Lee
Photo by GABRIEL BOUYS/AFP/GettyImages


~~~~~~~~~~~~~~~~~~~~~~~~~~~~~~~~~~~~~~~~~~~~~~~~~~~~~~~
Black networks and double standards? Clutch: What if TVone aired "Real Housewives of Atlanta?"
~~~~~~~~~~~~~~~~~~~~~~~~~~~~~~~~~~~~~~~~~~~~~~~~~~~~~~~
Last night, "Real Housewives of Atlanta" Season 5 premiered on Bravo. I was one of many who turned from the inspiring "Black Girls Rock" show on BET to tune into the mud-slinging, cat-fighting and ish-talking that characterizes Bravo's hit TV show.
The first episode of the season delivered a heavy dose of drama with a series of confrontations between enemies (Kenya Moore and Cynthia Bailey's claws were out at a casting call for Jet Magazine's Beauty of the Week) and frenemies (Kim Zolciak criticized Kandi Burress' new house, ironically while the former faces eviction). Many viewers laughed, discussed and fervently watched. There was criticism of the characters for their behavior, specifically Kenya Moore, but few addressed the network airing the show.
Roland Martin raised an interesting point, tweeting:





Martin's perspective is fascinating. When networks that serve black audiences, like TV One or BET, dip their toe in trashy reality television, audiences are quick to chide them for being morally reprehensible. Does the same standard apply to networks like Bravo, MTV and VH1?