Here's a Google Trends chart for the term 'fiscal cliff' over the last several days: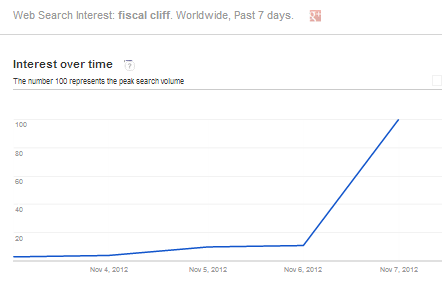 My my--suddenly on the day after this historic election where Democratic Hope triumphed over the Republican drumbeat of Apocalypse, the Most Important Issue Ever is that the President is on the verge of driving us over a "fiscal cliff." Pass it on.
This is nothing more than the defeated Republican Party and its media allies trying to retain control of the narrative, with the usual apocalyptic framing.