The Republican party has been successful in past elections due largely to its calculated reliance on wedge issues. Their core message of small government, trickle-down economics and fiscal conservatism was simply not enough to draw in a majority of Americans. They needed to identify other issues that resonated well with disparate portions of the electorate to expand its base. They found something that worked. The exploitation of fear. For the religious right the party took a firm stand against abortion and LGBT rights. To lock in the Southern States, they incorporated racism to the point of making it an unstated plank in their platform. To make the GOP the go-to party for libertarians and right leaning independents, they allowed the NRA to operate freely within the party, always pounding the fear drum warning that the Democrats were bent on repealing the Second Amendment.
But First, A Word From Our Sponsor:
Top Comments recognizes the previous day's Top Mojo and strives to promote each day's outstanding comments through nominations made by Kossacks like you. Please send comments (before 9:30pm ET) by email to topcomments@gmail.com or by our KosMail message board. Just click on the Spinning Top™ to make a submission. Look for the Spinning Top™ to pop up in diaries posts around Daily Kos.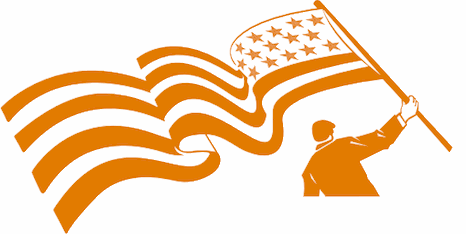 Make sure that you include the direct link to the comment (the URL), which is available by clicking on that comment's date/time. Please let us know your Daily Kos user name if you use email so we can credit you properly. If you send a writeup with the link, we can include that as well. The diarist poster reserves the right to edit all content.
Please come in. You're invited to make yourself at home! Join us beneath the doodle...
With last Tuesday's election making it crystal clear that our country is not the right of center nation they were so convinced it was, they are now faced with the reality that they are headed down a path towards obsolescence. They have to create new appeal to stay in the game. The problem is, they have so relied on wedge issues as a tool, it will be very difficult for them to design a game plan without them. The questions is, what will they be?
Of course racism being an unspoken party disposition, stoking those flames has finally begun to prove detrimental at the polls. The reality is white people are quickly becoming a minority in this country. It is estimated that this will come to pass when the results of the 2040 census are returned. There is no question that black people will continue to stay away in droves. In fact, the GOP has been very active manipulating voting restrictions to see to it. Their antipathy towards Latinos has backfired spectacularly. They have successfully burnt bridges with that rapidly growing voting block and it may take decades to rebuild them even if they decide to attempt it. The growing Asian population seems a potential ally, but so far they haven't solidified this block in any measurable way.
And how about that old reliable chestnut, exploiting the hatred of LGBT people. My how that payed dividends for them in the past. We have been the low hanging fruit of wedge issues for so long, they were convinced we would always remain available to drag out of our closets every four years to humiliate us and then throw us right back in after they had won. It must be keeping a lot of strategists up nights sweating at the rapid shift in the public's growing acceptance of our place at the American table. An expanding majority is now in favor of letting us live our lives, you know, without government interference. That has got to sting.
Guns? Well they have been very successful scaring the hell out of people by the prospect of President Obama breaking down their doors and taking their weapons away. The reality, much like every other reality they have distorted, is that there was absolutely no threat by the administration to take away so much as a bb gun, let alone their assault weapons. The second amendment remains free of threat.
Perhaps their biggest blunder of all this year was buying wholesale into the attacks on women rights, specifically reproductive rights. The establishment Republicans love to say its hyberbole to call what has been happening a war on women. I can't think of any other choice of words that describes it better. To see what getting into bed with their constituent's campaign against abortion, Planned Parenthood, access to birth control, and discounting the horrors of rape, you only need look at the data. It cost them dearly. They will have to shut their misogynistic yaps to ever hope to become viable again with thinking women.
Hell, they don't even have the lie that they are better on national security anymore. George Bush blundered that one into the trash bin and President Obama put an exclamation point on it when bin Laden was finally given justice.
They are in a sad situation. If reality hasn't penetrated their deluded bubble yet and they obstinately attempt to use the above issues to return from the political wilderness, they will continue to lose. They are running out of wedge issues just as their core philosophy has proven to be financially disastrous for the country. It's a perfect storm of comeuppance. Honestly, I don't know what the answer for them is going to be and I'm sure they don't either. Watching them scramble to come up with a new plan should, at the very least, prove entertaining. Good luck with all that GOP. In the meantime, have a wedgie courtesy of us all.
TOP PHOTOS
November 9, 2012
Enjoy jotter's wonderful PictureQuilt™ below. Just click on the picture and it will magically take you to the comment that features that photo. Have fun, Kossacks!