Today for the 50th consecutive week, Lucy pulled the football causing Charlie Brown to fall on his back, and George Stephanopulos pulled the logical challenges to the misinformation he allowed his guests to propound.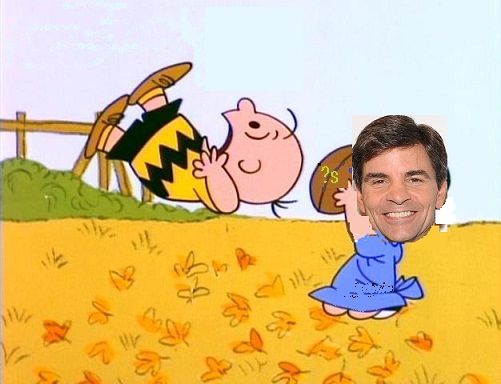 i understand that it's a lot of work to have to learn about the topics you are going to allow your guests to blather about. But honestly there are some of us fools who hope that you will ask a followup question. Hell - you might even challenge the veracity of what they just lied to America about. But all we ever get is the guest's filibuster then you change the topic.
I know that you are are fortunate enough to have a million dollar haircut. But that just puts you in competition with game show hosts and Fox Noise.
We want more Maddowledge and less Stephanopullshit