This is actually five months late, because the Stones performed their first concert together July 12, 1962. But since we've had five days of really serious political blogging here, I think it's time to do something with popular culture. So here's another one of my thoroughly idiosyncratic looks at something musical, especially since I had stopped listening to them in the late 1970s and they just kept on producing stuff.
Ladies and gentlemen, the Rolling Stones!
But First, A Word From Our Sponsor:
Top Comments recognizes the previous day's Top Mojo and strives to promote each day's outstanding comments through nominations made by Kossacks like you. Please send comments (before 9:30pm ET) by email to topcomments@gmail.com or by our KosMail message board. Just click on the Spinning Top to make a submission. Look for the Spinning Top to pop up in diaries posts around Daily Kos.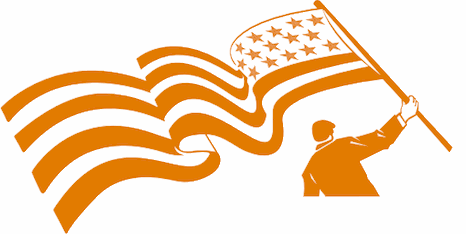 Make sure that you include the direct link to the comment (the URL), which is available by clicking on that comment's date/time. Please let us know your Daily Kos user name if you use email so we can credit you properly. If you send a writeup with the link, we can include that as well. The diarist poster reserves the right to edit all content.
Please come in. You're invited to make yourself at home!
Here's another memory that has faded into the distant past. Both the Rolling Stones and the Beatles came into existence to bring American R &B, especially the blues, to British audiences. As Jon Pareles wrote in today's New York Times,
In one way the Stones have been doing the same thing for half a century: playing obstinately unpolished rock 'n' roll. It's American music — blues, country, R&B, gospel — refracted through English sensibilities while ditching decorum and riding the backbeat. Yet around that music, every conceivable meaning has changed.
Every conceivable meaning has changed? First off, you pretty much had to choose between the two groups, at least in the Northeast. Mod sensibility? The Beatles. Rocker? The Rolling Stones. I know what the first Stones song I heard was, although I don't remember the circumstances. 1964. After "She Loves Me" and "I Want to Hold Your Hand." This was just newer, in many senses of the word. Not original, written by Bobby and Shirley Womack, and yes, this is a cover.
This is a cover too, and, like most of their covers, they treat the song with respect and quite probably improve upon it. This was actually their first release in the United States, but I don't remember it in this order. I was 14. It's one of Buddy Holly's hits.
I originally was going to leave this out, but now it's 1965, and this is one of the only two singles of the 60s that I remember where I was when I heard it for the first time. One is Jefferson Airplane's Somebody to Love, and for that, I was stopped at a light on the Boston side of the Larz Anderson Bridge waiting to go into Cambridge. This one, I was on Storrow Drive driving past the station that was playing it (WBZ). Rolling Stone lists it as the #2 rock song of all time, but the list is bogus (#1? Bob Dylan, Like a Rolling Stone). Anyhow, here it is. It made the group. Yes, they wrote it themselves.
A year later, their first totally original album, Aftermath. Lots and lots of classic material on this, but this song really tells you where they're going. I think they're better in the studio recordings, but you need to see what they looked like THEN, and this doesn't lose much.
That was followed by Between the Buttons. The big hit from this was "Mother's Little Helper," a song about the new class of tranquilizers women were taking. But that wasn't the whiz-bang best song from that album. This is.
We're in 1967 now, around the Christmas season. The Beatles had made their transition into drugs and released Sgt. Pepper's Lonely Hearts Club Band in the summer. The Rolling Stones responded with Their Satanic Majesties Request. The critics didn't like it. !@#$ them.
And THEN the golden age. Between 1968 and 1972 the Stones released four albums: Beggar's Banquet, Let it Bleed, Sticky Fingers, and Exile on Main Street. There's argument over which of these is the BEST, and the critics usually give the nod to Exile but the best rock and roll song of all time is on Let it Bleed and as tempting as it is to give you something from each, all you really need is this.
You know, I'm just going to end on this note (and I find it jarring that Gimme Shelter is being used in a movie promo nowadays. No, I don't remember which one). My actual encounter with them? I never saw them perform, but in I think 1981 I was having lunch with a sales rep at La Scala in Beverly Hills. The front door opened outward, and I nearly hit Mick Jagger with it as we were leaving. But since they're still recording and performing, the floor is open. What are your favorites? And which Stones song, if any, do you never want to hear again (beside Start Me Up)?
Note: I'm going with this instead of writing a response to an idiot diary about homophobia, normal or not, because I think we need a break from issues. I'm also trying to prepare a visual adjunct (okay, PowerPoint) to go with my talk on the 14th, so I really don't have time to do that. If there's another diary that raises those issues, you can expect Discussing LGBT issues at Daily Kos, Part II, the week of the 19th.
Note #2: On second thought, if I DO respond to it, it will be with a diary about The New Criticism, the 1930s effort to get people to consider literature without any thought given to its context.
And now for the real reasons you come here:

TOP COMMENTS
November 11, 2012
Thanks to tonight's Top Comments contributors! Let us hear from YOU when you find that proficient comment.
From Puddytat:
Sturmvogel262 made a short, sweet and not to be missed comment in my diary encouraging louder and more extremist Tea Bagging.
From Steveningen:
In weatherdude's diary Slate gets it wrong on liberal schadenfreude, KathleenM1 lays out in a thorough smack-down why the marriage equality victories are well-deserving of their schadenfreude moment.
From Dave in Northridge, your humble diarist:
sfbob has an almost poetic response to the NOM agenda Scott Wooledge posted in his magisterial takedown of the organization.
In Empty Vessel's diary, The First Shots Fired in the Coming GOP Civil War?, Michael Vykun makes a suggestion and bluestatedon and Hilbilly Dem elaborate on it.
TOP MOJO
November 10, 2012
(excluding Tip Jars and first comments)
Thanks, mik!
1) The military is not a social experiment! by mel4444 — 196
2) HAHAHAHA. by weatherdude — 191
3) I think Eugene Brazley is wise to reconsider. by elwior — 175
4) Something I read the other day should become by gougef — 146
5) Thank you, WFBMM by stlawrence — 146
6) T&R. the first thing I did when the news by blue jersey mom — 140
7) I cannot get enough stories about this by Blicero — 139
8) good diary. the only take-away from the by bluezen — 124
9) I will be glad when we can finally be rid of by pistolSO — 115
10) Personally by betson08 — 111
11) Valerie Plame was entirely different- leaking a by BornDuringWWII — 107
12) that's the ONLY thing that'll get their attention by davidkc — 107
13) That little nibblet of info, by Lisa Lockwood — 107
14) Exactly! by Hopefruit2 — 106
15) This would explain it indeed... nothing is more by ncarolinagirl — 103
16) I love this video from Grover Norquist's party by InsultComicDog — 102
17) I think they will adapt by ankae — 96
18) It destroyed a key CIA program by Betty Pinson — 95
19) 2010 by RoIn — 91
20) This diary wins! What a great way by marabout40 — 91
21) As I've said time and time again by democracy inaction — 88
22) You are absolutely right. Bravo and thank you! by Dewstino — 86
23) My guess is this is an old-fashioned palace coup by stegro — 85
24) We should not be surprised... by KathleenM1 — 84
25) Please stop by and tell them why you won't be by Lujane — 82
26) I've been reading ... by indubitably — 80
27) asdf by kestrel9000 — 79
28) Tax cuts by Crying Elephant — 79
29) My favorite is the silver iodide conspiracy guy by loblolly — 79
30) The one I liked, and will go look for by BoiseBlue — 77
31) there's a certain poetic justice in this. My tiny by Tamar — 77
32) Mittens was scammed by the consultants by Karl Rover — 77
TOP PHOTOS
November 10, 2012
Enjoy jotter's wonderful PictureQuilt below. Just click on the picture and it will magically take you to the comment that features that photo. Have fun, Kossacks!