This is an Open Thread / Coffee Hour and all topics of conversation are welcome. Today I would like to share my experience last Saturday of talking to Republicans at our Farmers Market political Table.
-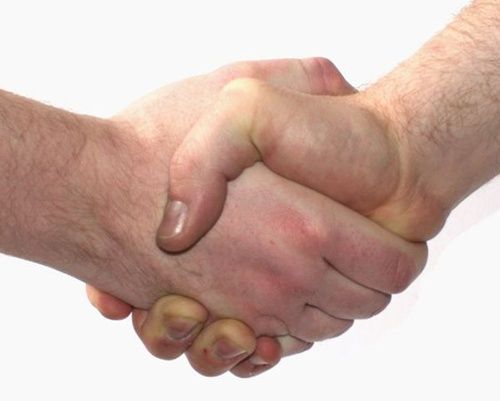 From Wikipedia
-
What is for dinner? How are you doing? What is on your mind. If you have a picture of a table centrepiece, that you made or like, please share it with us. If you are new to Street Prophets please introduce yourself beyond the fold in a comment.
At our Vallejo Farmers Market this Saturday we set up our political table and our voter registration table. Never to soon work to elect better and more Democrats to office.
Now you might be saying what is this business about seeing good in Republicans. Well at the Farmers Market I have been talking to Republicans for years with the thought in the back of my mind to look for the good in them. And this week it paid off. As the only community square in town the local traffic is the same each week. And there is time to identify oneself as members of the community. When you live in such an urban environment you have to get along. Hundreds of persons have stopped to talk over the last few years, and many were Republicans. What was remarkable was the subtle change in the conversations this week.
First in preparation for this day I requested my volunteers to be kind to the conservatives that might stop by and not to gloat over our victory. I ask them to lead the conversation to talk about our local non-partisan victories. Such as passage of our county college bond measure.
The first Republican that stopped by was a gentleman that thinks "Obama is going to take my guns away." An older fella who listens to FOX and spouts their talking points. My breakthrough with him was on last years Measure L to fund our county library system. He was against it but after long discussions about the benefits to his poor nephew he changed his vote. (I suspect he loves his nephew even though he says the kid wastes his time a the library.)
When he stopped by he was greeted with the announcement of our new campaign to get votes for our Club's Participatory Budgeting Project. The conversation was about whether he would vote for our project rather than his party losing. I ask him to come to a meeting and make a proposal himself. He said he would think about it. We parted with a handshake just as the next one showed up.
A teacher employed by Travis Air Force Base. I had been exchanging pleasantries with him for years but did not know he was a Republican. And why he chose this weekend to announce it baffled me for a moment. But on that day he had remarkable criticism for his party. I had a terrific conversation with him about bringing industry to Vallejo. And while talking to him realized how engaging a "Republican" like him sharpened my progressive idealism. Key to talking with him was how quickly we established a few common terms and concepts that we both agreed on. Specifically, we substituted the concepts of global and local to highlight our political differences rather than using concepts and vocabulary used by FOX.
Also, He apologized for not attending our Election Night Party as he wanted to meet his new Democratic congressman Mike Thompson. Now here is an opportunity. I'm going to get my Democratic club to host an greet and meet for the more conservative members of our community. I ask him how he knew about the party and he said I had invited him three weeks ago. I had invited so many people that passed by our booth and had forgot.
Lastly, I talked at length with a young family man from Montana that supports his family as militarily contractor. Also, a FOX viewer, but I admire him for his dedication to his family, who he misses, and to his owning a small farm in a rural area. Again by seeing him regularly we have established some common references points and our topic of conversation is Obamacare. I know his burden of paying for his family health care is hard on him, thus him having to travel to get a good job. Our touch stone is the fact that japan pays 3% of GDP on universal health care. And we parted with a handshake.
In each case there are common indices that are shared between us, and finding them is part of "Seeing The Good In Republicans." Establishing common values and acknowledging them repeatably and taking the time to not reference concepts used to describe things introduced by FOX news. These are lots of small verbal handshakes about common things shared by each of use as individuals.
Most of my club members say Jon, how can you stand talking to those people weekend and week out. Well I'm going to let you in on my secret on how I do it. It is an understanding of how to apply the theory found in George Lakoff's The Political Mind: A Cognitive Scientist's Guide to Your Brain and Its Politics.
The handshake above is a metaphor for communication or a transaction. And unless there is common vocabulary and concepts shared between those who talk to each other there is no transaction no handshake. The key to talking to a Republican is taking the time to make sure are talking the same language. And to understand that they are so brainwashed that one has to start with one word or concept at time. Hold in mind the metaphor of the game of GO rather than the game of Chess.
Make no mistake the Republican's are speaking a different in a different tongue. The metaphor or fact is that like Pavlov's Dogs they are conditioned by Fox news and the Conservative media to behave and speak the way they do.
-


A statue of Ivan Pavlov and one of his dogs from Wikipedia. (Perhaps a visual metaphor of Rupert Murdoch petting one of his viewers of Fox news.
-
Consider this example from the book The Symbolic Species by Terrence W. Deacon. He makes the case that words are linked to concepts. And one may say the same word but think a different concept. In his book he uses the social customs of the Yanomamo Indians of the rain forest of Venezuela and northern Brazil. They live in a large number of small villages and often are often in a struggle with each that some anthropologists call a "war" (I will defer to by Ojibwa to clarify this labeling as being true or fabrication of western science) over the land that they control. Lets just say the villages are divided over issues. Much like Republican and Democrats are divided over issues. But at time the villages have to work together.

In the case of the Yanomamo peacemaking process, an elaborate ritual provides the indices that are required. It is known as a "Feast." First, the hosts who wish to make peace prepare a meal. when their guest are due to arrive, dressed as for war and carrying their weapons, the host put their weapons away and the men recline on their hammocks waiting the the guest to enter their village. The guests enter, dancing and chanting, and circle around the camp stopping in from of each host. There they ritually threaten them, raising an ax of drawing a bow and arrow. the host must remain unmoved, trying to show no fear and offense at provocative remarks. After this has been repeated for a while (and latent hostilities have not erupted in violence), the roles are reversed. The guests recline in hammocks, their weapons hidden away, while the host circle around the camp dancing and ritually threatening their guest.s Finally when is clear that nothing untoward is likely to happen, they break off and the guests are offered food. Later they may chant together, barter and exchange goods, or even arrange a marriage.

From The Symbolic Species by Terrence W. Deacon
Like the hosts above I have talked to Republicans and remained unmoved, trying to show no fear and offense at provocative remarks. And this Saturday when they returned I found them willing to willing to lay in their hammock for a moment and let me show my weapons. But, I have chosen mine very carefully, faith, hope, charity. I have have offered them food in the form of caring enough about them to establish an initial good handshake or transaction that touches something they value. Thus, establishing a common grounded idea linked to a word, that serves as a starting point for further dialog.
Deacon talks about the importance of social ritual activities to establish common indexes of understanding. And, the Farmers Market, for my community, serves as a theater for the performance of these activities. The commons forum of our Farmers Market provides the time and exposure to break down the language barriers that divide us. Community festivals, parades, and even simple community meetings to address our common concerns serve the same purpose.
Community Theater deserved a mention as it serves a key role in binding a society together as it allows members of the community to act out concepts and ideas and link them to a shared experience that can be talked about by the community, thus establishing a common language. Often actors can say on stage things that they are unable to say at the barber shop or the PTA meeting.
In closing I mention Community Theater as It is a love of mine. And I am in a struggle to Save Live Oak Theatre for community use in Berkeley. The oligarchs have bought the national media and now they are coming after smaller venues to silence community voices and control how we think and what language we use. Please see my diary about this: Will Berkeley City Council Kill Its Community Theatre?
Best,
Jonathan