I have been looking forward to today for nearly three months, as the plan was to have my new hearing aid attached to the implant installed for the purpose, and to finally give me some hearing help after my bicycle accident.
Due to childhood ear infections I have basically been able to hear out of one ear since I was 8. Hearing loss in my left ear is rated at about 90%. Unfortunately, my accident seriously damaged my right ear. The first ear doctor I saw said the bones in the middle ear had an air space between them, and thus did not transmit the sound vibrations with the usual fidelity.
The second ear doctor is one of the best ear surgeons in the nation. My sister and I drove to Raleigh to see him in June.
More below the kos thingie!
Top Comments recognizes the previous day's Top Mojo and strives to promote each day's outstanding comments through nominations made by Kossacks like you. Please send comments (before 9:30pm ET) by email to topcomments@gmail.com or by our KosMail message board. Just click on the Spinning Top to make a submission. Look for the Spinning Top to pop up in diaries around Daily Kos.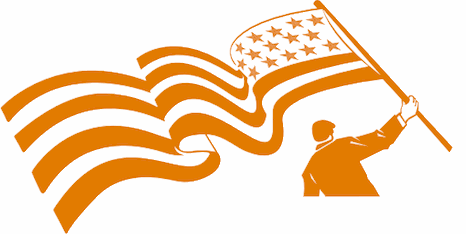 Make sure that you include the direct link to the comment (the URL), which is available by clicking on that comment's date/time. Please let us know your Daily Kos user name if you use email so we can credit you properly. If you send a writeup with the link, we can include that as well. The diarist reserves the right to edit all content.
Please come in. You're invited to make yourself at home! Join us beneath the kos-doodle...
The surgeon was bullish on the chances of repairing the hearing in my right ear, but did not want to embark on that surgery (as surgery always carries some risk) without giving me an 'option.' The option turned out to be the BAHA (Bone-Anchored Hearing Aid) for my left ear, as the nerves in that ear were considered viable!
That surgery was done near the end of August, and now, after allowing the implant to 'fuse' with the bone, the time has come to actually attach the hearing aid, and give me some much needed hearing help!
Only ... for whatever reason, that did not happen today. I do not know why not. We did see the surgeon, for about a minute after waiting two hours past appointment time. He examined the implant, declared it healed, and arranged an appointment for tomorrow for the fitting of the device. No mention was made of the plan for my right ear. They set up an appointment in December for that consultation. Frustrating. But maybe tomorrow will see an improvement in my hearing for the first time since childhood.
Please cross your fingers for me!
On to tonight's comments! Graciously done by brillig!
---
Brillig's ObDisclaimer:
The decision to publish each nomination lies with the evening's Diarist and/or Comment Formatter. My evenings at the helm, I try reeeeallllyy hard to publish everything
without
regard to content. I really do, even when I disagree personally with any given nomination. "TopCommentness" lies in the eyes of the nominator and of you, the reader - I leave the decision to you. I do
not
publish self-nominations (ie your own comments) and if I ruled the world, we'd all build community, supporting and uplifting instead of tearing our fellow Kossacks down.
From BlackSheep1:

With so much aggravation growing around the "secessionist" petitions, txvoodoo published a great diary today called Stop and Think Before you tell Texas to leave, and in the comments, it's up to liquidman to perfectly respond to the "let them go, and good riddance" crowd.
From blueoregon:

Nominating skillet's (and my) opinion in Laura Clawson's diary Nancy Pelosi swats down Luke Russert's 'offensive' question with a lesson on earning your job. Classic.
From JBL55:

Nominating Sybil Liberty's comment, from the "Luke Russert gets pwned by Nancy Peolosi" diary by Laura Clawson.
---
Top Mojo for yesterday, November 13th, courtesy of
mik
's magic!
1) Has an actual journalist... by BenderRodriguez — 479
2) Has an actual journalist... by lawstudent922 — 340
3) One Of The High Points Of My Life by Empower Ink — 246
4) As many others have already pointed out by MeMeMeMeMe — 196
5) Dean Deadbeat Chambers,got it. n/t by tardis10 — 185
6) Your use of facts is interrupting my vibrations! by dopper0189 — 179
7) The Republican Party really does live in the past by ontheleftcoast — 167
8) The bill should raise taxes considerably by doc2 — 158
9) And the reason it was fantastic was because no one by Tirge Caps — 149
10) The Question Is..... by snapples — 142
11) Didn't Clinton Use Mapping Software in 92 to Focus by Gooserock — 133
12) It's a perverse flip of the Golden Rule: by Torta — 127
13) and said it by hopeful — 125
14) thanks for sharing this by modemocrat — 122
15) I'll never forget that night either! by lawstudent922 — 121
16) Why would you expect a GOOPER to have honor? by barry s — 121
17) Excellent by ActivistGuy — 120
18) Love Bob's Red Mill by Reel Woman — 119
19) The way to do that by Dallasdoc — 117
20) Eat your heart out Papa John's by khloemi — 115
21) It's not redundant. by Troubadour — 114
22) So, will Karl take the money and run? by Dallasdoc — 113
23) He doesn't have the money. by Bob Johnson — 112
24) Great company, great dude. by Leftcandid — 109
25) Yes I have posted this more than once.... by dweb8231 — 108
26) "Weasel" is a useful word. nt by Bob Love — 107
27) FBI probe into Petraeus snags his successor! by MartyM — 106
28) Considering his math skills.... by RerumCognoscereCausas — 101
29) It's always been about by Kristina40 — 101
30) Not only did Dean's lawyer have a sex by gustynpip — 100
31) All the signs in my gated community were Romney by Dirk McQuigley — 100
---
Top Pictures for yesterday, November 13th. Click any image to be taken to the full comment. Thank you
jotter
for the image magic!