But First, A Word From Our Sponsor:
Top Comments recognizes the previous day's Top Mojo and strives to promote each day's outstanding comments through nominations made by Kossacks like you. Please send comments (before 9:30pm ET) by email to topcomments@gmail.com or by our KosMail message board. Just click on the Spinning Top™ to make a submission. Look for the Spinning Top™ to pop up in diaries posts around Daily Kos.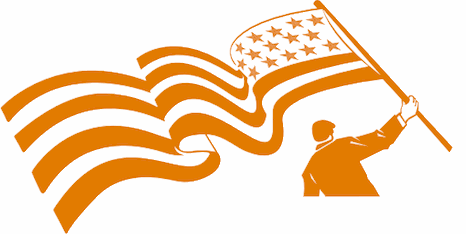 Make sure that you include the direct link to the comment (the URL), which is available by clicking on that comment's date/time. Please let us know your Daily Kos user name if you use email so we can credit you properly. If you send a writeup with the link, we can include that as well. The diarist poster reserves the right to edit all content.
Please come in. You're invited to make yourself at home! Join us beneath the doodle...
Last March, I wrote a Top Comments diary concerning the turn to the right the Dutch government had taken and the resulting negative impact it was having on Holland's famous tolerance for marijuana.
A law was introduced that would prohibit tourists entering Coffee Shops to purchase weed.

These coffee shops sell a wide variety of marijuana and hashish that you purchase off an actual menu. Along with your weed of choice, you can purchase coffee and soft drinks to enjoy as you roll a bone and sit back for a nice chill. Under Mark Rutta's new government with an assist by the powerful and extremest right wing and ironically named "Party for Freedom" led by the odious Geert Wilders, this was all set to change on January 1st of this year.

Under this new law, the coffee shops will continue to operate, however only Dutch nationals who have registered and obtained a "club card" or what is commonly being called a "weed card" will be permitted to enter them. Tourists need not apply.
This being Holland, there was furious blow back from people with common sense. Strong arguments were made denouncing the law, speculating that it would not only harm the already stressed economy, but would increase crime in this relatively low crime rate nation.
The law was phased in on May 1st in the southern provinces and already that last concern has proven prescient.

Although the amount of cannabis tourists has declined with the introduction of the cannabis pass in the South of the Netherlands last May, national and local media reported an increase of street dealers, cannabis cabs and drug runners in southern towns. A quickscan by drug researchers Nicole Maalsté and Rutger Jan Hebben confirmed what everybody with a little bit of common sense already expected: illegal street dealing increased significantly and police do not have the capacity to do anything about it.

The quickscan – based on personal observations and extensive interviews with coffeeshop-owners – concluded that the introduction of the cannabis pass has led to all kinds of unintended side-effects for local users. The separation of the market between cannabis and hard drugs is disappearing, as well as the age-limit that was strictly enforced in the coffeeshops on penalty of closure. In the city of Breda fights between rival local dealers to carve out territories have been reported. The police are unable to handle the emerging cannabis trade on the streets.

A coffee shop entrepreneur from Roermond interviewed for the quickscan counted 25 drug runners on a single day. The street dealers are working in shifts. They come by train or car from Rotterdam or Utrecht, do their shift and then go back to their own city. "They look like commuters," he said. A sophisticated network of alternative cannabis supply has emerged that had started even before the 'cannabis pass' was officially introduced, according to the quickscan.
On September 13th of this year, while all American eyes were transfixed on our presidential election spectacle, the Netherlands held one of their own following the
collapse
of their government last April. The Dutch have a parliamentary system consisting of a dozen different parties. Happily the right leaning Christian parties were set back, and Geert Wilders nationalist party lost big and was left isolated. Two parties, the VVD (liberal/conservative) and PvdA (labor party) won the majorities. There was no one clear resounding winner, necessitating forming the new government by a coalition of the two parties and even that hasn't been
entirely settled
. What is clear is that the run to the right has been slowed, leaving the country fairly evenly divided between what we consider left and right.
What does this all mean for their new marijuana law and the hated weed pass? It remains to be seen. It was certainly a big issue in this last election. Consensus is growing among all sides that the weed pass has been a spectacular failure. This will almost certainly be challenged and reformed. The article linked to above cites a May 2012 poll showing 64% of the population disagreed that cannabis should be prohibited. The mayor of Amsterdam, Eberhard van der Laan, has vowed not to ban tourist to his city from enjoying the pleasures of his city's coffee shops. A combination of all of these things will increase pressure on the new government to reexamine and ultimately reform or even repeal the law set to be fully implemented on January 1, 2013.

If the party leaderships are not able to reach an agreement while forming the new government, a solution could be to declare cannabis policy reform as a 'free issue', meaning that cannabis policy is not included in the sometimes very detailed and limiting coalition agreement and is left to the parties in parliament, or even individual parliamentarians, to decide. In that case the liberal section of the VVD has the opportunity to comprise a majority for reform.
This is beginning to all look very favorable for tourists who have always loved the free spirit of Amsterdam and her tolerant ways. Hopefully my next installment on this issue will be to happily announce a drastic overhaul, if not full repeal, of this law.
Now on to Tops!

TOP PHOTOS
November 17, 2012
Enjoy jotter's wonderful PictureQuilt™ below. Just click on the picture and it will magically take you to the comment that features that photo. Have fun, Kossacks!