Who? A very influential woman at a time during the 19th Century when women were supposed to be restricted to the private sphere. The editor of the most influential women's magazine of the era, Godey's Lady's Book, from 1837 to 1877. Not a feminist in our terms, but a woman who made certain kinds of feminism possible. Why tonight? Because we have Mrs. Hale to thank for the holiday we're observing tomorrow.
But First, A Word From Our Sponsor:
Top Comments recognizes the previous day's Top Mojo and strives to promote each day's outstanding comments through nominations made by Kossacks like you. Please send comments (before 9:30pm ET) by email to topcomments@gmail.com or by our KosMail message board. Just click on the Spinning Top to make a submission. Look for the Spinning Top to pop up in diaries posts around Daily Kos.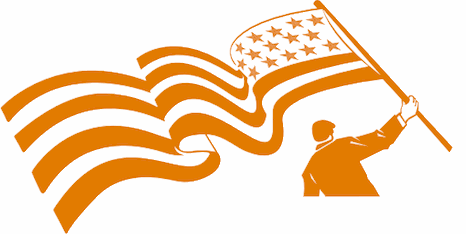 Make sure that you include the direct link to the comment (the URL), which is available by clicking on that comment's date/time. Please let us know your Daily Kos user name if you use email so we can credit you properly. If you send a writeup with the link, we can include that as well. The diarist poster reserves the right to edit all content.
Please come in. You're invited to make yourself at home!
Sarah Josepha Hale
, James Reid Lambkin, 1831; Wikimedia Commons
I previewed this in The Puritans and the Puritans who settled Massachusetts, 1620-1630. The political cartoons that refer to the "first" Thanksgiving in Plymouth Colony just keep coming, too.
John Deering,
Arkansas Democrat Gazette
, November 24, 2011
Well, yes, the Puritans were people who celebrated fast days and feast days of thanksgiving. Whenever they thought that God had shown them favor. More than once a year, even. So, no, this is where the idea came from, but it's not the DAY itself. I should also note that the sentiment expressed in this cartoon was expressed more in "pay it forward" terms than in "return the favor" terms, as Ojibwa regularly points out in the Indians 101 series.
So let's meet Sarah Josepha Buell Hale, as Joyce Appleby calls her, and examine how our Thanksgiving Day came to be. It's not like we didn't have a day like this, but it wasn't national. New England observed an annual Thanksgiving day, beginning with a church service and continuing with a large meal in the afternoon. This may account for the Pilgrim imagery and the idea it's continuous, but Texas observed a day of Thanksgiving too. George Washington, John Adams and James Madison issued proclamations, but again, these were ad hoc and not a regular occasion.
Enter Mrs. Hale. She began to write editorials encouraging a "Great American Festival" in 1846. She wrote letters to governors of states and territories and to overseas missionaries, and these became more frequent as the 1850s went on; she thought a day like this would avert the approaching civil war. She promoted it as a uniquely American event that began with the "pilgrim fathers" (there's your connection again) as the originators of a "custom" that she wanted her fellow Americans to adopt, so they could become active participants in the fulfillment of the country's destiny. I'm sure that's exactly what you think of as (the country's destiny - well, maybe this year you DO) when you sit down at the Thanksgiving table.
As I noted, Presidents Polk, Taylor, Fillmore, Pierce and Buchanan all ignored her appeals. But Lincoln asked his secretary of state, William Seward, to write a proclamation, and this was issued October 3, 1863:
By the President of the United States of America.

A Proclamation.

The year that is drawing towards its close, has been filled with the blessings of fruitful fields and healthful skies. To these bounties, which are so constantly enjoyed that we are prone to forget the source from which they come, others have been added, which are of so extraordinary a nature, that they cannot fail to penetrate and soften even the heart which is habitually insensible to the ever watchful providence of Almighty God. In the midst of a civil war of unequaled magnitude and severity, which has sometimes seemed to foreign States to invite and to provoke their aggression, peace has been preserved with all nations, order has been maintained, the laws have been respected and obeyed, and harmony has prevailed everywhere except in the theatre of military conflict; while that theatre has been greatly contracted by the advancing armies and navies of the Union. Needful diversions of wealth and of strength from the fields of peaceful industry to the national defence, have not arrested the plough, the shuttle or the ship; the axe has enlarged the borders of our settlements, and the mines, as well of iron and coal as of the precious metals, have yielded even more abundantly than heretofore. Population has steadily increased, notwithstanding the waste that has been made in the camp, the siege and the battle-field; and the country, rejoicing in the consciousness of augmented strength and vigor, is permitted to expect continuance of years with large increase of freedom. No human counsel hath devised nor hath any mortal hand worked out these great things. They are the gracious gifts of the Most High God, who, while dealing with us in anger for our sins, hath nevertheless remembered mercy. It has seemed to me fit and proper that they should be solemnly, reverently and gratefully acknowledged as with one heart and one voice by the whole American People. I do therefore invite my fellow citizens in every part of the United States, and also those who are at sea and those who are sojourning in foreign lands, to set apart and observe the last Thursday of November next, as a day of Thanksgiving and Praise to our beneficent Father who dwelleth in the Heavens. And I recommend to them that while offering up the ascriptions justly due to Him for such singular deliverances and blessings, they do also, with humble penitence for our national perverseness and disobedience, commend to His tender care all those who have become widows, orphans, mourners or sufferers in the lamentable civil strife in which we are unavoidably engaged, and fervently implore the interposition of the Almighty Hand to heal the wounds of the nation and to restore it as soon as may be consistent with the Divine purposes to the full enjoyment of peace, harmony, tranquillity and Union.

In testimony whereof, I have hereunto set my hand and caused the Seal of the United States to be affixed.

Done at the City of Washington, this Third day of October, in the year of our Lord one thousand eight hundred and sixty-three, and of the Independence of the United States the Eighty-eighth.

By the President: Abraham Lincoln

William H. Seward,
Secretary of State
We're winning the war, so let's give thanks, but let's remember the suffering of the survivors as well. Perfectly in keeping with the political discourse of the era which pretty much honored the provision of the First Amendment that said Congress could make no laws prohibiting the free exercise of religion. Note that the Puritans and Divine Providence are all here too.
FDR moved Thanksgiving up a week to increase the length of the Christmas shopping season (it used to BEGIN the day after, not the day after Hallowe'en) and Congress made it a permanent national holiday to be celebrated on the fourth Thursday of November in 1941. So here we are.
Oh, yes. Beside this, Sarah Josepha Hale may have invented women's history too (prompted by Margaret Fuller):
She also led the fundraising for the monument at Bunker Hill, and she was instrumental in the creation of Vassar College. You can learn more about her here (with a good bibliography) and here.
So let's give thanks to Mrs. Hale, and to President Lincoln too, for listening to her, for the celebration we'll have tomorrow
And now for the real reasons you come here:

TOP COMMENTS
November 21, 2012
Thanks to tonight's Top Comments contributors! Let us hear from YOU when you find that proficient comment.
From cskendrick:
Lib Dem FoP offers a clever speculation on what NASA found on Mars in Phil in Denver's diary on promised "earthshaking" discoveries by NASA scientists.
From mdmslle:
Prompted by the Midday Open Thread curated by Meteor Blades, Rikon Snow explains why there is an elephant in the picture on Newt and Calista's website celebrating Thanksgiving (and the "very first Americans, the pilgrims).
From noweasels:
Fatherflot notes the REAL reason why Cobbler was pardoned by President Obama today.
From Dave in Northridge, your humble diarist:
slippytoad absolutely made me guffaw with a pointed response to kos's invitation to snark, Reading the Constitution is hard, if you're a teabagger .
Leap Year provides a characterization almost as good as "zombie-eyed granny starver" in VTGenie's diary on Paul Krugman's take on Paul Ryan.
TOP MOJO
November 20, 2012
(excluding Tip Jars and first comments)
Thanks, mik!
1) The guy looks like he has been on a two week by citizenx — 378
2) Pensions by A Citizen — 239
3) I for one would like to thank you! by nsfbr — 201
4) Congratulations Congressman! by American in Kathmandu — 166
5) My girlfriend always says, by ChemBob — 165
6) Well, elections have consequences by Vita Brevis — 154
7) I run a small business, have no local customers... by quiet in NC — 143
8) I almost forgot... by Giles Goat Boy — 122
9) I am shocked..shocked that WSJ is pushing by justmy2 — 115
10) Auto Rec. by Scarce — 107
11) He did not realize that the book by Its the Supreme Court Stupid — 107
12) Any Company That Sees An Actual Increase by TooFolkGR — 106
13) The New Republicans Will Fake Being Bluedogs. nt by Gooserock — 105
14) absolutely by wasatch — 104
15) What continues to amaze me about this is how by ontheleftcoast — 101
16) Never used to be, either. Pension money was kept by nuclear winter solstice — 101
17) He looks human for the first time by FishOutofWater — 100
18) What West did in uniform by ivorybill — 93
19) Typical Republican (and Christian zealot). by David54 — 93
20) Metz is learning the difference... by ManhattanMan — 90
21) Walker's head of the RGA now, right? by Dallasdoc — 90
22) Thank god the door finally hit West in the ass by Lawdog — 89
23) So you'd agree with these sentiments? by Scarce — 89
24) It's important to note by Randomfactor — 86
25) Did they find Michelle Bachman and by 4democracy — 85
26) I can say from personal experience that by lbl1162 — 83
27) Congratulations, Congressman Murphy! by SottoVoce — 80
28) Americans aren't customers to these people. by Troubadour — 79
29) Cue Marvin the Martian w Tear Running Down Cheek n by Gooserock — 78
30) In some ways, of course. by StellaRay — 78
TOP PHOTOS
November 20, 2012
Enjoy jotter's wonderful PictureQuilt below. Just click on the picture and it will magically take you to the comment that features that photo. Have fun, Kossacks!