Like many of you, my thoughts today have been engaged with the past year and with all that has happened. You may recall that last year's Thanksgiving was particularly joyous for the inSC family, due to my brother's successful battle against a particularly scary manifestation of lymphoma. This year has been similar due to my bicycle accident in February. My sister the doctor took one look at my helmet, and informed me, "without that, you would have been dead." Even with it, only a few scant pounds of additional impact force and I would have had an unrecoverable brain injury, and a few pounds more than that and I would have died, regardless. Make no mistake, I am very thankful to be alive. But I'm more thankful for the life of my brother, last year.
Top Comments recognizes the previous day's Top Mojo and strives to promote each day's outstanding comments through nominations made by Kossacks like you. Please send comments (before 9:30pm ET) by email to topcomments@gmail.com or by our KosMail message board. Just click on the Spinning Top to make a submission. Look for the Spinning Top to pop up in diaries around Daily Kos.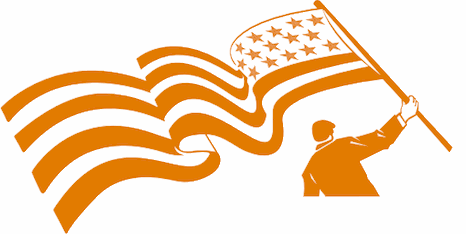 Make sure that you include the direct link to the comment (the URL), which is available by clicking on that comment's date/time. Please let us know your Daily Kos user name if you use email so we can credit you properly. If you send a writeup with the link, we can include that as well. The diarist reserves the right to edit all content.
Please come in. You're invited to make yourself at home! More below the fleur de kos.
I am thankful beyond words for the support I've received from my blog family here. For the quilt (and here) I was given by Sara R, for the many kind words and gestures of support and encouragement in the diaries and comment threads, for the gifts of friendship and caring from the diarists and commenters in my blog home, Top Comments. I will never forget.
Then there are the political occurrences in 2012! What a scary year! How many really negative developments have we seen? How many ominous ones? Yet, we retained control of the Senate, we re-elected President Obama and we reduced the margin in the House, even if we didn't regain control of it.
I'm deeply thankful for the many contributions made by Kossacks to the campaigns and the causes, the tireless work, the phone calls, the monetary donations, letters to the editors, ideas and suggestions for some or all of us, little kindnesses to those you've encountered in your lives, politically and personally. I love your politics, and your compassionate hearts.
I know that, on Daily Kos, I'm in the right place. Thank you.
On to tonight's comments! So generously compiled and formatted by brillig!
---
Brillig's ObDisclaimer:
The decision to publish each nomination lies with the evening's Diarist and/or Comment Formatter. My evenings at the helm, I try reeeeallllyy hard to publish everything
without
regard to content. I really do, even when I disagree personally with any given nomination. "TopCommentness" lies in the eyes of the nominator and of you, the reader - I leave the decision to you. I do
not
publish self-nominations (ie your own comments) and if I ruled the world, we'd all build community, supporting and uplifting instead of tearing our fellow Kossacks down.
From koosah:

I am submitting this entry by kestrel9000, his usual "Daily Kes" in Cheers and Jeers, which is awesome, but the response by Khun David in the comments below it is the best part.

From brillig:

In kos' diary Having fun at the teabaggers expense, someone commented that the quotes were "reminiscent of some around here in 2004." kos has the best reply ever.
From BeninSC:


Glen The Plumber said this comment was 'appropriated' from CodeTalker, but it was new to me, and made me laugh! May it serve you as well!

And if you want to read a far better Thanksgiving diary than mine, read this one, by DaNang65, which I found, thanks to this fine comment from llbear!
---
Top Mojo for yesterday, November 21st, first comments and tip jars excluded. Thank you
mik
for the mojo magic!
1) peace. by david mizner — 204
2) What makes me so upset is by DemFromPit — 196
3) What a powerful story by jkb246 — 130
4) Twelfthers! by stunzeed — 127
5) "It has been discovered" by Dave the pro — 120
6) Exactly by Puddytat — 118
7) Commiserating got you the pause. by Boston to Salem — 117
8) Bzzzt. Nice try. by jpmassar — 108
9) ♉ by palantir — 107
10) How utterly, ridiculously lucky we all are by Rich N Mdriems — 99
11) I love the concept and idea. by cooper888 — 88
12) The cynicism and brutality of the Israeli regime by chuckvw — 76
13) If they call themselves a Christian by Dallasdoc — 75
14) The Fauxites would turn into gibbering piles by Lorinda Pike — 75
15) As a veteran, by rat racer — 72
16) thank you for this. in all the chatter, for me, by mdmslle — 72
17) Here's what happens, as best I understand it. by jpmassar — 71
18) "This is a food stamp purchase" by BoiseBlue — 70
19) I by not this time — 69
20) I hope we find a way to talk more about this. by 4democracy — 69
21) Beautiful story- by Thousandwatts — 69
22) Be happy that a neocon chump like Dan Senor by Yankee Patriot — 66
23) Agreed by Castine — 66
24) this sums it up.... by Statusquomustgo — 65
25) The irony is particularly delicious by ccellist — 64
26) One thing I'll say for our side by Rich in PA — 62
27) As one whose wife was blown up by Hamas by The Troubadour — 62
28) The explanation you seek is either long or short. by Seneca Doane — 61
29) Appreciate your courage by mygreekamphora — 59
30) Exactly by La Gitane — 59
---
Top Pictures for yesterday, November 21st. Click any image to be taken to the full comment. Thank you
jotter
for the image magic!