I've found that, coming from the Great White North, it's rather difficult to get into the Christmas spirit in Houston. In Pennsylvania, said spirit always came with the first snowfall. Here in Houston, the closest we come around this time of year is the weather requires a hoodie or a light jacket. In Pennsylvania, I would often bundle up in my wool coat and ushanka, walk down the street to Starbucks, buy a gingerbread latte, and walk back home sipping my latte and looking at Christmas decorations. In Houston...well, none of that happens. I know Christmas is approaching, but my soul doesn't know it. So, considering how important Christmas is to me, I need a post-Thanksgiving Christmas spirit intervention.
For me, that comes in the form of setting up my Christmas tree. Back home, we always put the tree up right after Thanksgiving, and it's a tradition I've continued down here. Now, my tree is nothing to write home about (and you can feel free to laugh at it)...it's a scraggly, probably poorly decorated Charlie Brown tree. But it's my tree. And it's totally me.
Today, I decided to work off some of those Thanksgiving pounds by setting up and decorating my tree. And I was successful in igniting just a little Christmas spirit in the process. Follow me below the thingy to see the results.
But First, A Word From Our Sponsor:
Top Comments recognizes the previous day's Top Mojo and strives to promote each day's outstanding comments through nominations made by Kossacks like you. Please send comments (before 9:30pm ET) by email to topcomments@gmail.com or by our KosMail message board. Just click on the Spinning Top™ to make a submission. Look for the Spinning Top™ to pop up in diaries posts around Daily Kos.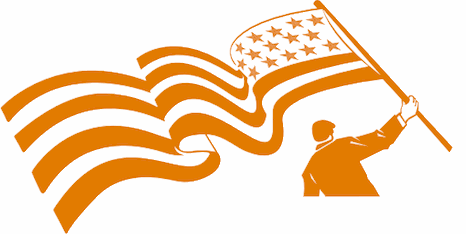 Make sure that you include the direct link to the comment (the URL), which is available by clicking on that comment's date/time. Please let us know your Daily Kos user name if you use email so we can credit you properly. If you send a writeup with the link, we can include that as well. The diarist poster reserves the right to edit all content.
Please come in. You're invited to make yourself at home! Join us beneath the doodle...
Setting up the Christmas tree may be a tradition, and it may be something that gets me in the mood for Christmas, but I nevertheless hate the actual process of setting up the tree. I tend to get very grouchy the moment I get the box out of my closet and am face-to-face with the task before me.
Setting the tree up is the easy part. This is what the tree looks like pre-decoration. See, it's a scraggly thing, but I think it's adorable.
It looks a little better with a skirt:
The part I don't like is the decorating. I've never particularly enjoyed decorating the Christmas tree. I grow very impatient with placing all of the bulbs on the tree evenly while alternating colors and dealing with hooks that get stuck together and lost in the carpet. Decorating is not my cup of tea. But if I want a tree (and I do), it has to be done. I think I did a fairly good job evening out the bulbs and alternating the colors.
Since alternating purple, pink, and gold bulbs would be kind of boring, I added a few more decorations of my own. I'm not really big on sentimental Christmas tree ornaments, but I do have a few decorations I like to include on my tree. First, there are the Obama pins I kept from when I worked on the 2008 campaign.
Toward the top of my tree, I put the U.S. Capitol ornament Kathy Dahlkemper gave me for Christmas when I interned in her office during her one and only term. An actual star is a little heavy for my tree, so this works well as a topper, I guess.
And finally, this is a new addition to my tree. Christmas is particularly special to me now because it was around Christmas last year that a certain special somebody walked into my life. When I was taking the tree out of the box, a note he wrote me fell out. I'm still not sure why I put it in my Christmas tree box of all places, but it brought a smile to my face. It will make a good "ornament."
Lo and behold, the finished product:
I'm happy with the results. And, once I was finished decorating and my grumpiness subsided, I realized there was Christmas spirit in the air!
While I was at it, I put up a stocking and set up my fake poinsettias (yeah, I'm classy like that).
The best part, in my mind, of having a Christmas tree is seeing it lit up at night. And I think mine looks pretty nice this year.
Is my tree tacky? Maybe slightly...but then again, I'm tacky. :)
TOP COMMENTS
November 23, 2012
Thanks to tonight's Top Comments contributors! Let us hear from YOU
when you find that proficient comment.
From Dave in Northridge:

Floyd Blue makes a laugh-inducing comment on kos's diary about the follies of "Likely Voter" polling.
From your humble diarist:

In DowneastDem's frightening diary about the cult known as Patrick Henry College, tethys relayed a story about an encounter with a Patrick Henry student in an Apple store. What tethys wanted to say was awesome--too bad it remained unsaid!
TOP MOJO
November 22, 2012
(excluding Tip Jars and first comments)
Got mik!
1) The "campus of the electoral college".... by WarrenS — 195
2) Yes, You, And The Horse You Rode In On HaHaHaHa: by leonard145b — 118
3) I also am still concerned for the Tsumami victims by roseeriter — 108
4) i got no qualms about gloating. by bubbanomics — 88
5) The beatings will continue until by thenekkidtruth — 84
6) I think that this diary by MadScientist — 80
7) What is shocking by Hamtree — 80
8) ! and to you, Hedwig! by bubbanomics — 75
9) I am a Hurricane Katrina Survivor. by redtravelmaster — 68
10) Policy / nation more critical ... by A Siegel — 67
11) Keep up the fantastic work! by Bionic — 66
12) Romney's Inaugural Retreat proves that he doesn't by lineatus — 65
13) Good stuff by bepanda — 64
14) Thank you... by BadKitties — 63
15) powerful diary. thanks for it. e/m by bluezen — 61
16) Cheers to you all! by Melanie in IA — 59
17) Thank you for this brave diary DaNang65. by One Pissed Off Liberal — 59
18) Daily Kes by kestrel9000 — 59
19) Actually, not reminiscent at all. by mkor7 — 59
20) Happee Fangsgibbon! by arizonablue — 58
21) People are dying by CharlieHipHop — 58
22) ShitDamn! by rebereads — 57
23) I can't wrap my head around... by PvtJarHead — 57
24) Wonder what their cafeteria is like by wonderful world — 56
25) Well, Dude . .. excuse me, while I clear my throat by llbear — 56
26) hahahahaha! by aarrgghh — 55
27) Yes, powerful indeed, the first word that came by blueoasis — 54
28) Oh Hai T-Dub! LOL - Our Fangsgibbin Prayer: by leonard145b — 54
29) That's for the common folk, by blue in NC — 53
30) Happy Thanksgiving, beautiful man ♥ by KelleyRN2 — 53
31) Celebrating all the good with you! by MsGrin — 53
TOP PHOTOS
November 22, 2012
Enjoy jotter's wonderful PictureQuilt below. Just click on the picture and it will magically take you to the comment that features that photo. Have fun, Kossacks!