Thank you President Obama.
Thank you Obama for America.
Thank you Jim Messina.
Thank you David Axelrod.
Thank you David Plouffe.
Thank you Stephanie Cutter.
Thank you every volunteer who worked so hard to spare us the agony and torture that would have been our lives had Romney been elected and this would be a hello photo rather than an ingominious dustbin of history goodbye.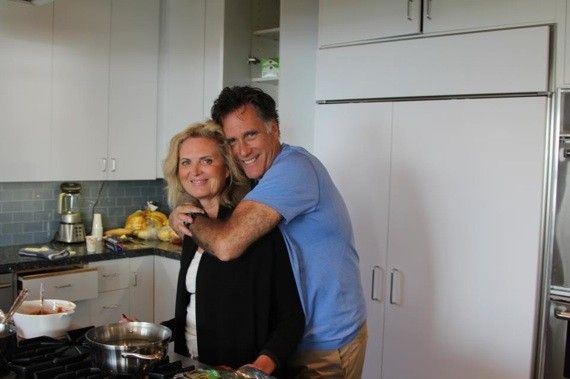 Hopefully your Thanksgving dinners are far enough in the past that this image won't make you hork up your turkey. I guess that's Willard's Costco wear on display there.
Former GOP presidential nominee Mitt Romney and his wife Ann shared a tender moment on Facebook on Friday, posting a picture of the two of them smiling in a kitchen around the Thanksgiving holiday.

The post included the caption, "Hope everyone had a great Thanskgiving! Much to be thankful for this year."
Maybe the first truthful thing Mitt Romney said in 2012.
PS - nice built in Sub-Zero $10K refrigerator
Thank you everyone and here's to four more years!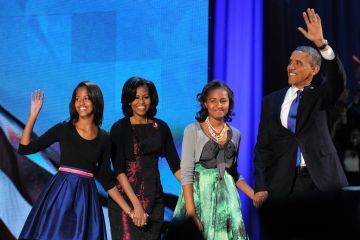 The White House has released the Thanksgiving menu. Gotta have the all-American green bean casserole. And look at all that pie!

Dinner:
• Turkey
• Ham
• Cornbread Stuffing
• Oyster Stuffing
• Greens
• Macaroni and cheese
• Sweet Potatoes
• Mashed Potatoes
• Green Bean Casserole
• Dinner Rolls

Dessert:
• Banana Cream Pie
• Pumpkin Pie
• Apple Pie
• Sweet Potato Pie
• Huckleberry Pie
• Cherry Pie