By resolution 54/134 of 17 December 1999, the United Nations General Assembly designated 25 November as the International Day for the Elimination of Violence against Women, and invited governments, international organizations and NGOs to organize activities designed to raise public awareness of the problem on that day. Women's activists have marked 25 November as a day against violence since 1981. This date came from the brutal assassination in 1960, of the three Mirabal sisters, political activists in the Dominican Republic, on orders of Dominican ruler Rafael Trujillo (1930-1961).

and kicks off 16 Days of Activism against Gender Violence

The International Day for the Elimination of Violence against Women and the ensuing 16 Days of Activism against Gender Violence are commemorated every year around the world to raise awareness and trigger action on this pervasive human rights violation.
Take the Pledge:
I PROMISE
NEVER TO COMMIT VIOLENCE AGAINST WOMEN;
NEVER TO EXCUSE VIOLENCE AGAINST WOMEN;
NEVER TO REMAIN SILENT ABOUT VIOLENCE AGAINST WOMEN.
THIS IS MY PLEDGE. THIS IS MY COMMITMENT.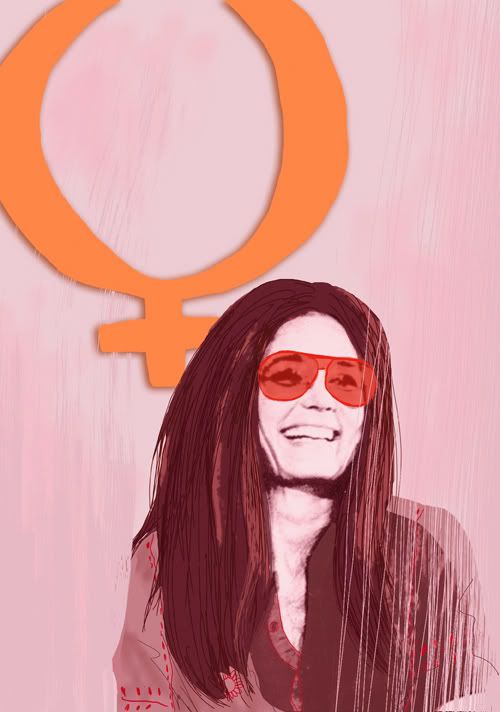 Pretty in Pink is a Pink Clubhouse series on Women's Civil Rights, activism, health, latest news, science, information and music.


"Human rights are women's rights and women's rights are human rights once and for all. Let us not forget that among those rights are the right to speak freely -- and the right to be heard." ~Hillary Rodham Clinton, 1995 UN Conference on Women
Message from Eve Ensler on International Day for the Elimination of Violence against Women
V-Day Founder/Artistic Director Eve Ensler talks about International Day for the Elimination of Violence Against Women on November 25th, which kicks off 16 Days of Activism Against Gender Violence.
News and Science
The Nighttime Habit That Makes You Depressed
New research suggests that exposure to bright lights at night can make you depressed and forgetful, even if it doesn't impact your sleep patterns, according to a new study published in the journal Nature.
Researchers exposed rodents to alternating periods of light and dark for 14 days. Then, researchers tested the mice for behavioral and hormonal signs of depression and brain functioning. The altered-light cycle caused a spike in the stress hormone cortisol, which led to depression-like symptoms, delayed learning, and adverse effects on the rodents' memory—even though the mice got sufficient sleep throughout the experiment.
Researchers have long known that altered cycles of bright light exposure (i.e., little natural light during the day, and artificial light from your laptop or TV at night) can affect sleep patterns, and that sleep deprivation can cause depression. "What shocked me was that you could get a depression-like effect without sleep deprivation or circadian-rhythm change," says Samer Hattar, Ph.D., a biology professor at the Krieger School of Arts and Sciences at Johns Hopkins University.
Fetuses Yawn in the Womb, 4D Scans Suggest
We know that unborn babies hiccup, swallow and stretch in the womb, but new observational research concludes that they also yawn.
The 4D scans of 15 healthy fetuses, by Durham and Lancaster Universities, also suggest that yawning is a developmental process which could potentially give doctors another index of a fetus' health.
The study is published Nov. 21 in the journal PLOS ONE.
While some researchers have suggested that fetuses yawn, others have disagreed and claim it is simple mouth opening.
But the new research clearly distinguished 'yawning' from 'non-yawn mouth opening' based on the duration of mouth opening. The researchers did this by using the 4D video footage to closely examine all events where a mouth stretch occurred in the fetus.
Star trek desks: Classrooms for the next generation?
Scientists designing and testing what they hope might become the classroom of the future have found that "Star Trek"-style multi-touch, multi-user desks can boost children's maths skills.
A three-year project with 400 eight to 10-year olds found that using interactive "smart" desks can have benefits over doing maths on paper, and that pupils are able to improve their fluency and flexibility in maths by working together.
"Our aim was to encourage far higher levels of active student engagement, where knowledge is obtained by sharing, problem-solving and creating, rather than by passive listening," said Liz Burd of Britain's Durham University, who led the study.

20 Things You Didn't Know About...Sex
1. Marvin Gaye breaks it down in "Let's Get It On"—what could be simpler? Psychologists at the University of Texas at Austin take a different view. They surveyed 444 people [pdf] and found 237 reasons why people have sex.
2. "I was drunk" made the top 50 for women; "to get a favor" made the top 50 for men.
3. Believe it or not, biologists cannot agree on the reason for sex either.
It is an interesting list that also includes spiders and ducks. The spiders are a bit romantic: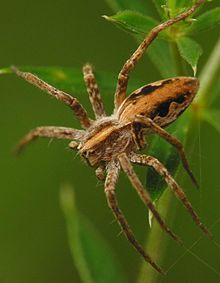 10. One of nature's most elaborate mating rituals belongs to the nursery web spider. Males wrap a collection of gifts—typically edible insects—in silk bundles and present them to potential mates.
Health
Brutal Truths About 
the Aging Brain
The sad truth is that even normal aging has a devastating effect on our ability to learn and remember, on the speed with which we process information, and on our ability to reason. Recent studies suggest that the total loss in brain volume due to atrophy—a wasting away of tissue caused by cell degeneration—between our teen years and old age is 15 percent or more, which means that by the time we're in our seventies, our brains have shrunk to the size they were when we were between 2 and 3 years old. Unfortunately, most of the loss is in gray matter, the critically important part of the brain composed of neurons, the cells that transmit the signals that keep us breathing and thinking.
Contrary to what scientists long believed, only about 10 percent of our neurons die during adulthood. The real loss is in the network of connections—the "dendritic trees" that allow a single neuron to be connected to a thousand others. Over the years, 25 percent or more of this network disappears. According to William Jagust, a neuroscientist at the University of California, Berkeley, adults are also losing dopamine, a critical neurotransmitter (the type of chemical involved in transmitting signals between neurons), at the rate of 5 to 8 percent per decade. "By age 80," Jagust says, "you've lost 40 percent or so of dopamine function. When you think about it, it's remarkable that old people can do so well."
Shrinkage, dopamine depletion, and lost dendritic connections are not the only problems facing the aging brain. Myelin, a substance that insulates neurons, deteriorates, and the number of nerve fibers that carry messages throughout the central nervous system also decreases. Chemical problems—such as an increase in calcium conductance, which might impair neuronal communication—also become more common in older brains, as do problems with gene expression and protein production.
A must read
What Are You Doing When You Feel Most Beautiful?
Freedom is what beauty feels like when it can most express itself. It has to do with the ability to express yourself in both big and small ways. What would our world look like if we asked ourselves the following more often: are our actions helping others find a way to feel freer, more dignified and more beautiful?
Two questions

Will you take the Pledge to end violence against women?
What are you doing when you feel most beautiful?

Music
A photo
U.S. President Barack Obama and U.S. Secretary of State Hillary Rodham Clinton meet with Japanese Prime Minister Yoshihiko Noda for a bilateral meeting during the East Asia Summit at the Peace Palace in Phnom Penh, Cambodia, November 20, 2012. President Obama is the first U.S. President to visit Cambodia. [State Department photo.]