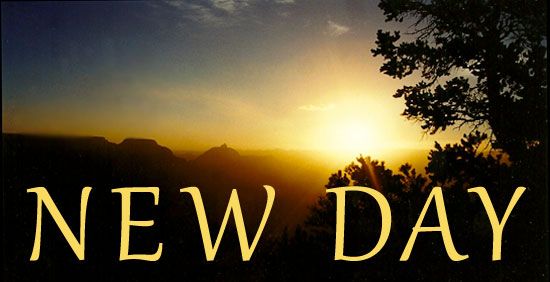 Every day is a new day and with that, a new opportunity.
EVERYONE is welcome and please join us each morning at 7:30 AM PACIFIC
to tell us what you're working on, share your show & tell, vent, whatever you want...
...this is an open thread. Nothing is off topic.
My daughter mangolind is the source for today's topic. Look what she and her Shaun found near Golden Gate Park yesterday. She loves Nancy Pelosi and Shaun posted this photo on mango's facebook wall immediately. #raisingliberaldaughters #gomango


Which Politician Deserves to Have a Monument
(or a street) Honoring Them and Why?




Thanks for recommending our series to promote Kossacks getting together?
You're part of the team by helping us this way.



Please check out the bulleted lists below to see
if there is a group near you to join.



Latest Updates on Kossack Regional Meet-Up News Below the Fold
:: COMMUNITY BUILDING UPDATES ::
Let's build communities!

Every region needs a meat-space community like SFKossacks.
We take care of each other in real life.
I urge YOU to take the lead and organize one in your region.
Please tell us about it if you do and we're here for advice.
~
THINK GLOBALLY, ACT LOCALLY


>>>Instructions on
HOW TO FORM A NEW DAILY KOS GROUP
NEW GROUPS IN THE PROCESS OF ORGANIZING:


Send a Kosmail to the organizers and ask for an invitation to the group.

• Cleveland and Northeast Ohio Area: Kosmail: GenXangster

• Northern Indiana Area: Kosmail Tim Delaney

• Indianapolis Kossacks: Kosmail CityLightsLover

• Long Island: Kosmail grannycarol

• Northern Michigan: Kosmail JillS

• Nebraska: Kosmail Nebraska68847Dem

• Twin Cities Kossacks: Kosmail imonlylurking

• Westburbia Chicago Kossacks: Kosmail Majordomo

• New York Hudson Valley Kossacks: Kosmail boran2

• Pittsburgh Area Kossacks: Kosmail dweb8231 Current diary: Welcome to Pittsburgh Area Kossacks

• North Carolina Triangle Kossacks: Kosmail highacidity

Note to the above new leaders: Feel free to leave a comment any day reminding readers about your new group. Also, tell us about your progress in gathering members. Kosmail me when you've chosen a good name for your group and have created a the group. Then I'll move you to the NEW GROUPS LIST. When you've planned a date for your first event I'll make a banner for you to highlight your event in our diaries and your diaries.
These are the groups that have started since * NEW DAY * began. Please Kosmail navajo if you have started a group before that.
NEW GROUPS LIST:

• California Central Valley Kossacks - Organizer: tgypsy

• New England Kossacks - Organizers:
Clytemnestra for Lower New England (Conneticut, Massachusetts, Rhode Island)
GreenMountainBoy02 for Upper New England (Maine, New Hampshire, Vermont)

• Houston Area Kossacks - Organizer: Chrislove

• Kossacks in India - Organizer: chandu

• CenTex Kossacks - Organizer: papa monzano

• Central Ohio Kossacks - Organizer: VetGrl

• Kansas City Kossacks - Organizer: kj in missouri, Formed Oct 15, 2012

• Phoenix Kossacks - Organizer: arizonablue, Formed Oct 16, 2012

• Chicago Kossacks - Organizer: figbash, Formed: Oct 31, 2012, 23 members!

• Koscadia the Pacific Northwest coast from Northern California to Alaska
- Oganizer: Horace Boothroyd III based in Portland, OR, Formed Oct 17, 2012

• Boston Kossacks - Organizer: GreyHawk, Formed: Nov 7, 2012

• Motor City Kossacks South East Michigan (Detroit) Area - Organizer: peregrine kate, Formed: Nov 10, 2012

• Salt Lake City Kossacks - Organizer: War on Error, Formed: Nov 17, 2012

• Dallas Kossacks North Texas - Organizer: chancew Formed: Nov 21, 2012
Current diary: Dallas Kossacks, I'm calling you out!
ESTABLISHED GROUPS LIST: (List will grow as we discover them)

• SFKossacks Founded by navajo, Formed: May 2, 2005, More than 80 members

• Maryland Kos Founded by timmyc, Formed: Feb 23, 2011, More than 54 members

• New York City Founded by Eddie C, More than 58 members - Contact the group organizer for meet-up events: sidnora

• Baja Arizona Kossacks Event Organizer: Azazello, 90 members

• Three Star Kossacks Tennessee, Founded by maryKK, Formed: Apr 8, 2011, 46 members

• Nashville KosKats Founded by ZenTrainer, Formed: Jan 30, 2012, 28 members

• Virginia Kos Founded by JamieG from Md, Formed: May 3, 2011, 85 members

• Kos Georgia Founded by pat208, Formed: Feb 13, 2011, 18 members

• Colorado COmmunity Founded by Leftcandid, Formed: Feb 13, 2011, 25 members

• New Mexico Kossaks Founded by claude, 13 members

• Philly Kos Founded by mconvente, Formed: Aug 29, 2011, 15 members
Currently organizing: Kosmail asterkitty to sign up
:: Events Currently on the Books for ALL Kossacks ::



Saturday, December 1st
OREGON - Portland Area Kossacks MEET-UP

TIME: TBD
LOCATION: Sara R and winglion's home

ORGANIZER: Send Horace Boothroyd III a Kosmail to RSVP.

RSVPs:
1. Horace Boothroyd III
2. Sara R
3. Winglion
4. llbear
5. BlueJessamine
6. navajo
7. loggersbrat
8. PSWaterspirit

9. Damnit Janet
10. Drewid
11. ZhenRen
12. Shahryar
13. Cedwyn

Maybes:
freewayblogger
Lawrence Lewis


Latest diary on this event: Oregon Kossacks This Could be You! by BlueJessamine


Saturday, December 1st
Salt Lake City Area Kossacks MEET-UP

TIME: 2:00 PM
LOCATION: Red Butte Garden Annual Holiday Open House FREE ADMISSION
300 Wakara Way • Salt Lake City

ORGANIZER: Send War on Error a Kosmail to RSVP.

WoE is having issues with Kosmail group messaging, she believes the following people have responded yes. If this is incorrect please let her know, you can do that in the comments here if you like.


RSVPs:
1. War on Error
2. amyU
3. BoiseBlue
4. wxorknot
5. jlms qkw
6. middleagedhousewife
7. nio
8. Patate
9. TAH from SLC
10. the dogs sockpuppet
11. UtahLibrul
12.
Maybes:

Latest diary on this event: Salt Lake City Kossacks - Free Holiday Meet Up, Dec. 1, 2:00PM, Red Butte Gardens (It's FREE)





Sunday, December 2nd

Houston Area Meet-Up

TIME: 11:00 AM
LOCATION: Theo's Restaurant
812 Westheimer Road • Montrose



ORGANIZER: Chrislove - Send a Kosmail to RSVP.

RSVPs:
1. Chrislove
2. Delilah
3. htowngenie
4. suesue
5. cosette
6. Texdude50
7. icelus


8. GrannyOPhilly
9. nomandates
10. doraphasia
11. PDiddie
12. Crabby Abbey
13. DRo


Latest diary on this event: Houston Area Kossacks: Meet-Up Scheduled for Sunday, December 2!


Sunday, Dec. 2, 2012

NYC Meetup: Victory and Survival Celebration

TIME: Noon
LOCATION: Spitzer's Corner
101 Rivington Street (cross-street Ludlow) Directions in diary.

ORGANIZER: sidnora

RSVPs:
1. sidnora
2. rubyr
3. plf515
4. casperr
5. kathny
6. belinda ridgewood
7. Glinda
8. Mets102
9. clencher
10. ask

Maybees:
wader
Laura Clawson
KnotIookin and hubby
It's the Supreme Court, Stupid
kishik
Rosalie907


Latest diary on this event: NYC Meetup: Victory and Survival Celebration, 12/2!



Tuesday, December 4th

350BAYAREA.org's Plug into the movement event

TIME: 7:00 PM
LOCATION: Ed Roberts Campus - above Ashby BART in Berkeley

350BayArea.org is having and event to join in a conversation of ideas and possibilities for local collective action. They're asking to bring our ideas and talents and one of their members asked citisven to attend and pitch his Bike the Math idea from his McKibben diary.


Allow me to indulge!

BIKE THE MATH


Where: to Chevron Headquarters in San Ramon, CA

When: Next shareholder meeting, Spring 2013, TBD

Meet: BART station TBD








Wednesday, December 5th
Salt Lake City Area Kossacks Screen the movie: CHASING ICE

TIME: 7:00 PM
LOCATION: The City Library
Address: 210 E. 400 S. • Salt Lake City
FREE ADMISSION

ORGANIZER: Send War on Error a Kosmail to RSVP.

RSVPs:
1. War on Error
2.
Maybes:

Latest diary on this event: CHASING ICE (Free Movie!)- SLC Kossacks, Meet UP, Dec. 5th, 7PM


Saturday, December 8th

Daily Kos HQ Holiday Party with SFKossacks!

TIME: 4:00 - 7:00 PM
LOCATION: Daily Kos HQ in Berkeley

Attendees may bring a decoration to put on the HQ tree.

Potluck style.

ORGANIZER: Send navajo a Kosmail to RSVP.

RSVPs:
1. Markos Moulitsas and family
2. Susan Gardner and family
3. Will Rockafellow and family
4. Meteor Blades
5. Kaili Joy Gray
6. Faith Gardner
7. navajo
8. side pocket
9. Mrs. side pocket
10. lineatus
11. no way lack of brain
12. Brian82
13. norm
14. citisven
15. Deb (maybe)
16. Glen the Plumber
17. remembrance +TLO™

18. gotmooned
19. Cooper888
20. smileycreek
21. paradise50
22. dharmasyd
23. ceebee7
24. Bruce Webb
25. linkage
26. Oke
27. rfall
28. edrie
29. maggiejean
30. Steveningen
31. scaboni
32. madhaus
33. jamoca
34. Lorikeet
35. Ebby
36. Bustergirl


Sunday, December 9th
CenTex - Austin Area Kossacks MEET-UP

TIME: 2:00 - 5:00 PM
LOCATION: Phoenix Saloon
193 W. San Antonio St • New Braunfels

ORGANIZER: Send papa monzano a Kosmail to RSVP.

RSVPs:
1. papa monzano
2. Teknohed
3. blue armadillo
4. TexMex
5.

Maybes:

Current Diary: Next CenTex Kossack Meeting Dec 9


DailyKos readers who live and/or work in New England
(Connecticut, Maine, Massachusetts, New Hampshire, Rhode Island, and Vermont)






Saturday, January 12th
New England Kossacks MEET-UP

TIME: 1:00 PM - 4:00 PM
LOCATION: Fire and Ice
One Providence Place • Providence, RI

ORGANIZER: Send Clytemnestra a Kosmail to RSVP.

RSVPs:
1. Clytemnestra
2. AnotherMassachusettsLiberal
3. Knockbally
4. CTLiberal
5.

Maybees:
1. aaraujo
2. gchaucer2
3. Phil S 33
4. annieli
5. Moody Loner
6. mommyp00ka
7. Littlep00ka


Latest diary: New England Kossacks - January Meet Up

Send navajo a kosmail if you post a diary about an event so we can update our round-up.

Okay. Floor's open.
Tell us what you are doing on this NEW DAY?