But First, A Word From Our Sponsor:
Top Comments recognizes the previous day's Top Mojo and strives to promote each day's outstanding comments through nominations made by Kossacks like you. Please send comments (before 9:30pm ET) by email to topcomments@gmail.com or by our KosMail message board. Just click on the Spinning Top™ to make a submission. Look for the Spinning Top™ to pop up in diaries posts around Daily Kos.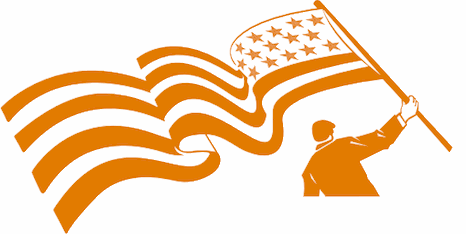 Make sure that you include the direct link to the comment (the URL), which is available by clicking on that comment's date/time. Please let us know your Daily Kos user name if you use email so we can credit you properly. If you send a writeup with the link, we can include that as well. The diarist poster reserves the right to edit all content.
Please come in. You're invited to make yourself at home! Join us beneath the doodle...
Last month, Uganda celebrated 50 years of independence from Britain. Yesterday, a National Jubilee Prayers event was held at which President Yoweri Museveni took the opportunity to confess his sins and the sins of the nation. Caution, this link takes you to a World Nut Daily article.
I stand here today to close the evil past, and especially in the last 50 years of our national leadership history and at the threshold of a new dispensation in the life of this nation. I stand here on my own behalf and on behalf of my predecessors to repent. We ask for your forgiveness.

We confess these sins, which have greatly hampered our national cohesion and delayed our political, social and economic transformation. We confess sins of idolatry and witchcraft which are rampant in our land. We confess sins of shedding innocent blood, sins of political hypocrisy, dishonesty, intrigue and betrayal.

Forgive us of sins of pride, tribalism and sectarianism; sins of laziness, indifference and irresponsibility; sins of corruption and bribery that have eroded our national resources; sins of sexual immorality, drunkenness and debauchery; sins of unforgiveness, bitterness, hatred and revenge; sins of injustice, oppression and exploitation; sins of rebellion, insubordination, strife and conflict.

We want to dedicate this nation to you so that you will be our God and guide. We want Uganda to be known as a nation that fears God and as a nation whose foundations are firmly rooted in righteousness and justice to fulfill what the Bible says in Psalm 33:12: Blessed is the nation whose God is the Lord. A people you have chosen as your own.
I don't think President Museveni quite understands the word hypocrisy. Fortunately, I can fill him in on the meaning. Mr. President, hypocrisy is standing up to "confess sins of shedding innocent blood" while poised as a nation to pass the
Kill the Gays Bill
. Hypocrisy is bemoaning "sins of sexual immorality" while confessing in the same breath your "sins of unforgiveness, bitterness, hatred and revenge; sins of injustice, oppression and exploitation". That, sir, is hypocrisy of an almost incomprehensible magnitude. There is no confession of sin here. There is only your theocracy and a veiled warning not to dare cross it. You spout that you want Uganda to be known as a nation that fears God. What you want is a nation who fears you. A nation where your own citizens must live in fear that you assume to speak for God and will use that self-given power to imprison them for life for who they are.
Now lest you think that this is just some nutcase that got to this point in isolation, consider Scott Lively. Lively, along with Don Schmierer and Caleb Lee Brundidge began meddling in the affairs of the Ugandan government by holding an evangelical conference there back in 2009.

Thousands of Ugandans, including police officers, teachers and national politicians, reportedly attended the conference. Lively and his colleagues "discussed how to make gay people straight, how gay men often sodomized teenage boys and how 'the gay movement is an evil institution' whose goal is 'to defeat the marriage-based society and replace it with a culture of sexual promiscuity.'" Lively wrote days later that "someone had likened their campaign to 'a nuclear bomb against the gay agenda in Uganda".

The talks inspired the development of a private member's Anti-Homosexuality Bill in the Ugandan parliament. The bill, submitted in November 2009, called for the death penalty in some cases, and received international opprobrium.
Of course, once it began to get noticed here that Scott Lively had poked a stick in a bees nest, he walked back his support of the part of the bill that allowed for the execution of gay people. He wanted to make it clear that he would rejoin his support if they just stuck them in prison for the rest of their lives. I guess we're supposed to admire his humanity on that sticking point.
Lively is practically doing handsprings at the unfolding events in Uganda.
The Museveni prayer is a model for all Christian leaders in the world. The leaders of the West have declined in proportion to their degree of rejection of God. Britain was at its height as a world power when it honored God as the Ugandan president has just done. America's greatness has similarly diminished as we have shifted from a Christian to a secular-humanist country. But watch now for Uganda to be blessed by God for their desire to be His. This incident is also important as a contrast to the picture being painted of Uganda by the godless left of a backwards, violent and savage culture intent on murdering homosexuals. On the contrary, Museveni is calmly and confidently setting the course of his nation by the guidance of the Bible, in a way that also shows great courage and resolve.
Back in March, the
New York Times
noted that Scott Lively's involvement in all of this has earned him a lawsuit by the Ugandan gay rights group, Sexual Minorities Uganda. The Liberty Counsel, who is defending Lively,
states
: "the suit should cause everyone to be concerned, because it is a direct threat against freedom of speech."
Free speech it may be, but hate speech it most certainly is as well. Hate speech that had a direct hand in inciting violent demagoguery in a foreign country. He, and other American evangelicals involved, must be held accountable.
The vote on the bill has been expected since last week. They have said the final bill will not include the death penalty, but they have said that before and negotiated it back in. We won't know until the bill actually passes what the final language looks like because the have said they wouldn't release it to the world community for prior scrutiny.
It's not too late to sign the petition to try to stop this inhumane bill. Please take a moment and hit the link.
Now on to Tops!
TOP COMMENTS
November 25, 2012
Thanks to tonight's Top Comments contributors! Let us hear from YOU
when you find that proficient comment.
From Dave in Northridge:
In A Siegel's much recommended diary on the on-air resignation of two news anchors at a Fox affiliate in Maine, Ekaterin starts a long and productive thread with excellent contributions by JekyllnHyde, Jim Wilson and exlrrp.
From BeninSC:
My diary last night on sexual orientation being 'chosen' or not drew some quite wonderful comments after most people (including myself!) had left the diary for the night. The first of those I REALLY appreciated was from gizmo59, who engaged with the substance of the diary in a way I always cherish in commenters! May you agree!
Next, cskendrick wrote a very high quality, diary-length response, as well, to which I have not yet been able to respond! csk is one of Daily Kos's treasures, in my book. I'll respond as soon as I am able, csk, promise!
Finally, let it not be said that Top Comments shies away from sincere criticism. UntimelyRippd was dismayed that a comment from Friday apparently did not make the Top Mojo lists. I replied late this evening to try to explain the dynamics. If you have questions about Top Mojo, maybe my reply will answer them. If not, ask in the comments below, and we'll try to explain as best we can.
From your diarist, Steveningen:
If you get a moment, please do go read Regina in a Sears Kit House's diary Searching for Health, Hope and Home. I found this lovely comment by hazey that goes to the heart of what makes this community so special.
TOP PHOTOS
November 24, 2012
Enjoy jotter's wonderful PictureQuilt™ below. Just click on the picture and it will magically take you to the comment that features that photo. Have fun, Kossacks!