BE MORE THAN A SECRET SANTA:

Fineena needs our help. Please go to Ono's diary here, and give what you can. She does BEAUTIFUL scarves and crochet work, so if you can buy something from her, all the better. Thanks, everyone.
BE A KOS KATALOGUE SECRET SANTA!
As I wrote in my last Kos Katalogue diary:
As you may already have seen, Sara has conceived of yet another brilliant idea for the holidays for those of us who participate in the Kos Katalogue merchant program:

If you're interested in a piece from one of us, but don't feel that you can spend the money on it for yourself, you can put yourself on a Secret Santa list, and people can contact the seller to contribute toward its purchase for you. [Alternatively, you can play Santa's Elf by putting someone else's name on this list, and/or contributing toward such a purchase.]

Sara explains in greater detail here.
If you want to play Santa's Elf for someone on the list ut can't afford the entire cost of a piece, you can donate only a part, too - we can aggregate donations from multiple people. Contact me via e-mail (Ajijaakwe [at] gmail [dot] com), by Kosmail, or
via the contact tab on our Web site
to make arrangements.
And while you're contemplating your Elfhood, please visit Sara R's diary here to help the elves buy a lavender quilt for our beloved Chacounne.
We've already received several nominees for Santa's list. At the top is our own peregrine kate, the founder of Monday Night Cancer Club and Motor City Kossacks who has done so much for this community. Another dear soul who knew she wanted a piece of Wings's hand-made Indian jewelry nominated her to receive the WhiteHawk necklace, on the theory that someone with "peregrine" in her name needed a bird to help her fly. [Yes, we all know that a falcon is not a hawk, but they're close relations - and it turns out that it's the very piece she wants.] Here's the piece: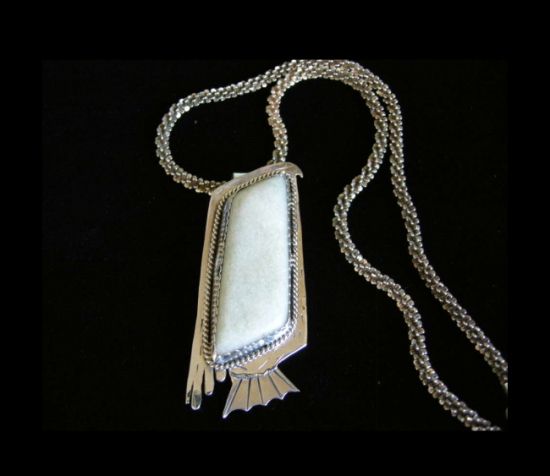 WhiteHawk necklace. Sterling silver and white aventurine. $625 (+ $15 for regular shipping/insurance). (Design by Aji.)

UPDATE: Out of $640 total (including shipping and insurance) for peregrine kate's piece, we now have $205 $220 $230 committed. That brings the balance on her gift to $435 $420 $410.
In no particular order, more Secret Santa nominees over the jump: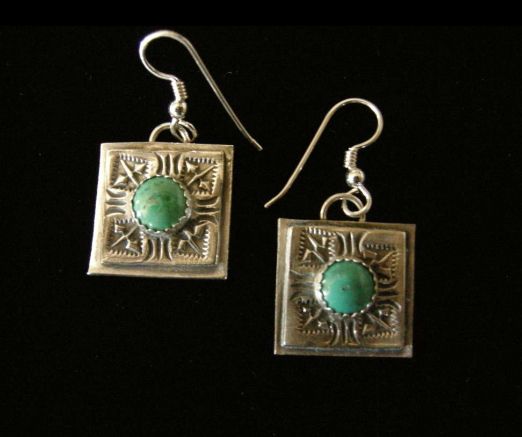 To See In All Directions earrings. Turquoise and sterling silver. $145 (+ $10 for regular shipping/insurance).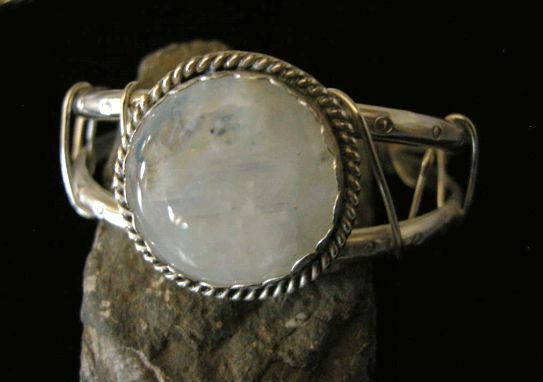 Capture the Moon dual-strand cuff bracelet. Rainbow moonstone and sterling silver/ $385 (+ $10 for regular shipping/insurance).
For winglion (Sara R's sister Ann):
A piece to be designed by Wings. He has something in mind, but it's the sort of thing that would run in the $325-$425 range.

UPDATE: We have our first $5 $20 $40 committed toward winglion's piece.
For ZenTrainer: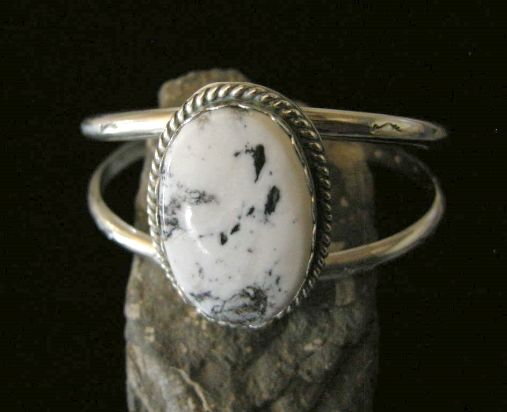 A piece to be designed by Wings; similar to this one, but with an oval moonstone instead of White Buffalo turquoise. Would likely run in the $385 range.
UPDATE: We have the first $20 committed toward ZenTrainer's piece.
If you want to nominate someone for a Secret Santa gift from us, e-mail or Kosmail me, or leave me a message in the comments.
If you want to see the most recent compilation of Secret Santa nominees for all Kos Katalogue merchants, scroll down to the bottom of Sara's latest diary. And check out the body of that diary for links to all member merchants.
SECRET SANTA FOR YOURSELF OR FOR LOVED ONES
Yes, we still have plenty of beautiful native art available for those who want to buy for themselves or for family and friends - and all price points. Here's a little inspiration to catch your eye or steal your heart:
BRACELETS, RINGS, AND EARRINGS

Heaven's Eye, Wings's most recent cuff bracelet, completed three days ago. $325 + $10 shipping/insurance. Sterling silver and Sleeping Beauty turquoise.
A Single Piece of Sky, also completed three days ago. $185 + $10 shipping/insurance. Sterling silver and Kingman turquoise.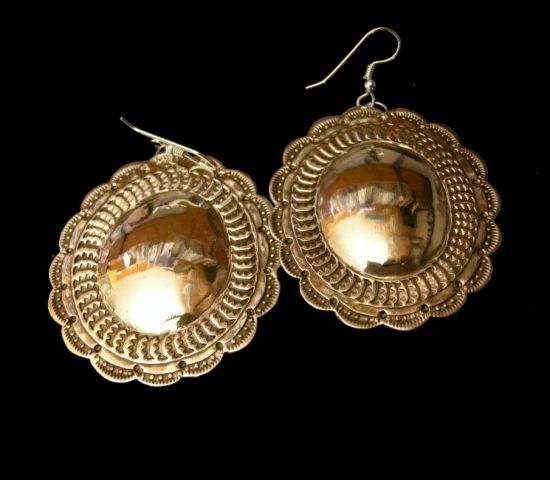 Sun Serpent earrings, completed two days ago. Sterling silver. $235 + $10 shipping/insurance.
NECKLACES AND PINS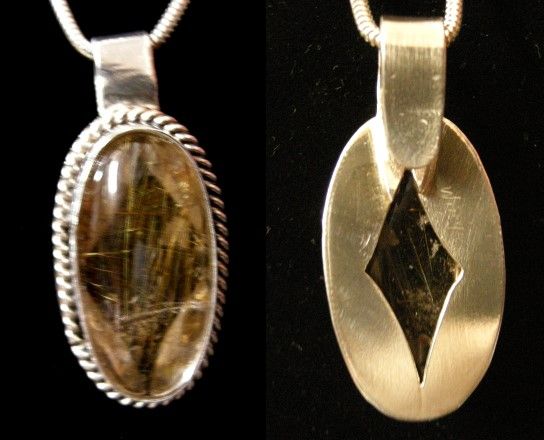 Taos Light necklace. Sterling silver and rutilated quartz. $325 + $10 shipping/insurance.
Twilight Dancer necklace. Sterling silver and amethyst. $325 + $10 shipping/insurance.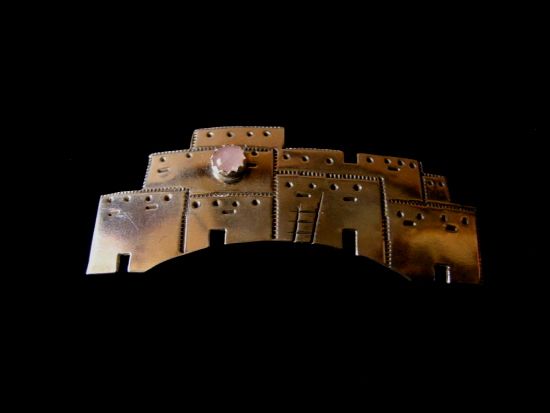 Pueblo Dawn pin. Sterling silver and rose quartz. $225 + $10 shipping/insurance.
BELT BUCKLES (NEW TODAY!)
Just finished today and as yet unnamed, these two are so new that I haven't even had time to edit the photos yet, much less upload them to the Web site:m
Sterling silver. $255 each (+ $10 shipping/insurance).
POTTERY
Miniature micaceous pots and wedding vases by Bernadette Track (Wings's cousin), $20-$30 each (only 2 wedding vases left).
Corn pot in a "Kiva Steps" design, with a piece of turquoise, Juanita Suazo DuBray (Wings's auntie), $450 (fragile; extra shipping and insurance charges apply).
SCULPTURE AND FETISHES

Orange alabaster bear fetishes by Justin Gomez, $25-$30 each.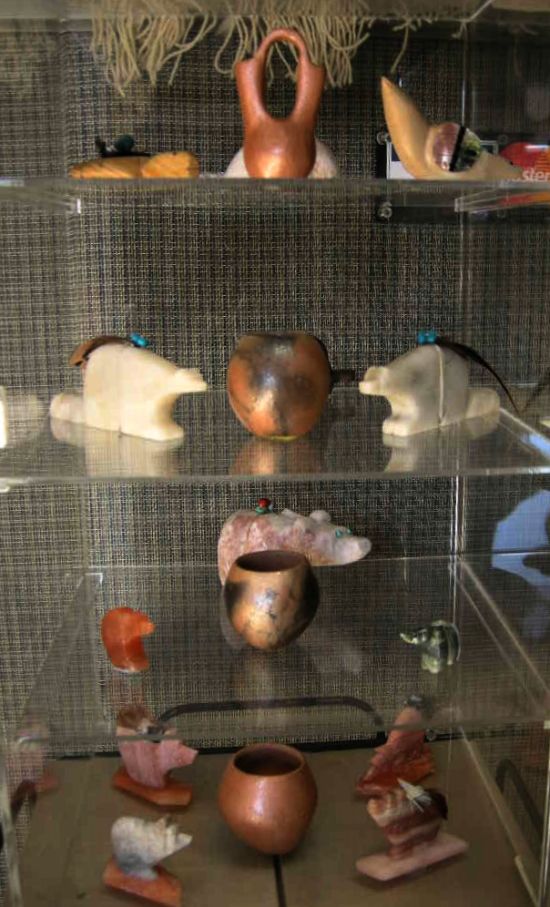 Miscellaneous Taos Pueblo and Zuni fetishes, various carvers and materials, $20-$135.
LEATHERWORK AND WEAPONRY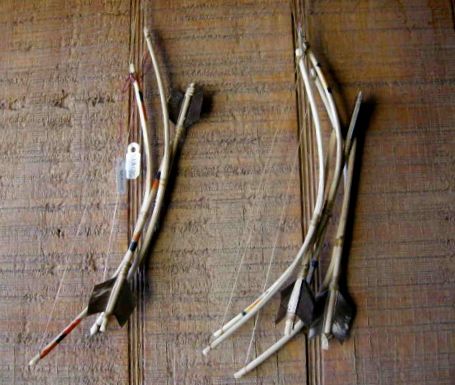 Miniature bow-and-arrow ornaments by the little Lujan girls (both under age 10), $15 each.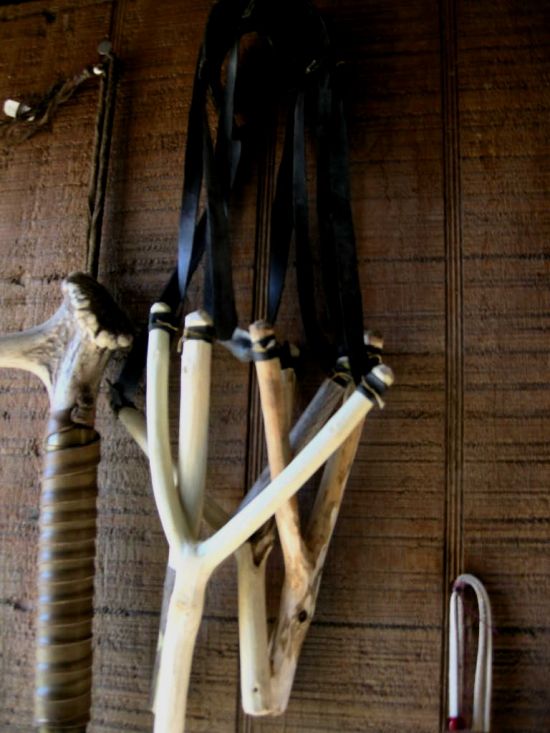 Wooden slingshots by Joseph Concha, $20 each (3 left).
Cholla keychains by Nes Marcus (Wings's sister), $22 each.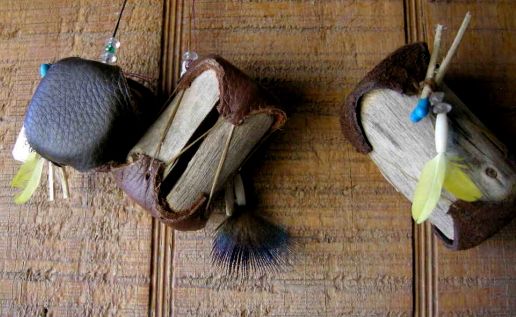 Miniature drum ornaments by Alex Concha (only 2 left!), $25 each.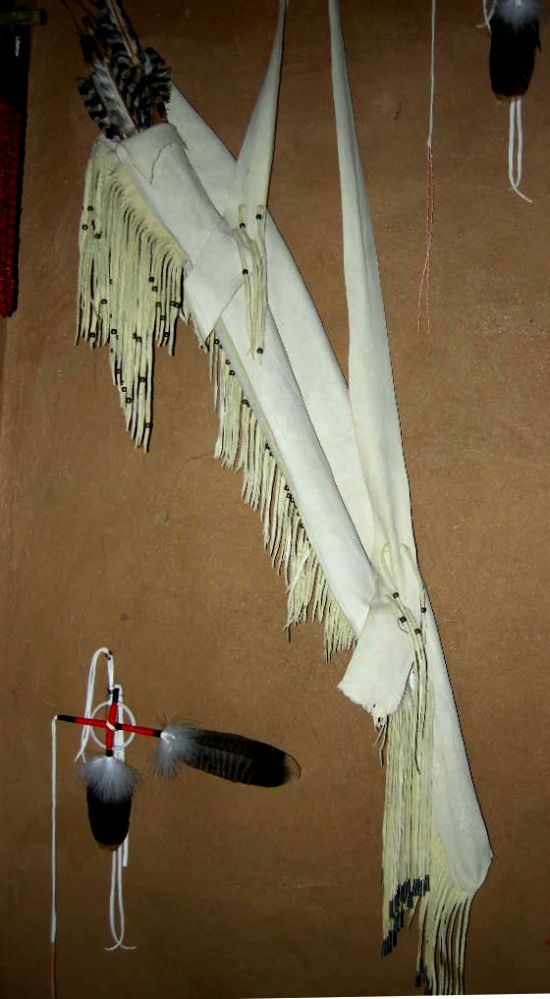 Full-size, fully functional traditional bow-and-arrow set in tanned deerhide quiver by Daniel Marcus (Wings's brother-in-law), $895 (extra shipping charges apply).
SMUDGE STICKS
Cedar and sage bundles (we also have plain cedar and plain sage), $5 each.
And, of course, we have numerous examples of Wings's photography on the Web site. In general, signed 8X10 prints are $150; matting and framing is extra. If you're looking for images with a particular theme (or something else you've seen me post that isn't on the site), contact me. I have thousands of images on file.
And if you're looking for something else in the way of Wings's jewelry, he also does commission pieces. If you need other types of art by other Native artists, let me know. We have a gallery full of all sorts of beautiful Native art.