I am lucky enough to have two very special Kossacks interested in my paintings this year. Interested enough in fact, that each of them have expressed interest in owning one. Sara R and llbear have given tirelessly to this community. When Sara said she wanted my painting "Naptime" I was both honored and stunned. She is also working very hard to bring business to all of us in the Kos Katalogue, so I think if anyone deserves a gift from our Daily Kos Secret Santa, it's Sara R.

Then there is llbear. He is always there for us when needed. Last summer, when I was having such trouble with my blood work and diagnosis for multiple ailments, llbear stepped forward and called me just to talk one day while I was feeling pretty down. It takes a special person to offer time and advice to someone they have never met, and llbear was there for me, as I have seen him step up for so many others here at the Daily Kos. He wants a painting for a new room he designed with a Polynesian theme that goes with the Tiki Bar he had installed indoors there. And if llbear needs a painting from the Daily Kos Secret Santa, I think he should have one.

So please follow me beyond the fold to see how you can help get these two a little something special for the holidays from all of us this year...
Update:
Sara R "Naptime" watercolor $350 (GIFT IS COMPLETE, THANK YOU!)
lilbear "Cubby Bear" watercolor $350 (GIFT IS COMPLETE, THANK YOU!)
Help us get there at Paypal, flabee at msn.com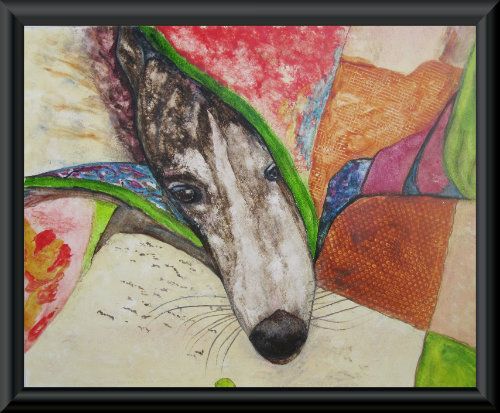 This is "Naptime" It's my whippet Frank hanging out just a little bit longer after we took a nap one afternoon with our community quilt. It's a 20x16" watercolor I did to show everyone that even Frank knows how special that quilt is to me. GIFT IS COMPLETE, THANK YOU!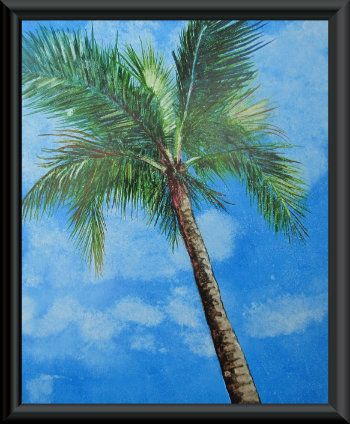 GIFT IS COMPLETE, THANK YOU!
You can message me via Kosmail for a mailing addtess or I have a Paypal account and flabee at msn dot com that works too. We only have a little ways to go to get there too.



There are lots of other artisans offering all sorts of different things in the Kos Katalogue and I am honored to be one of them.

Here are some other Secret Santa offerings:

betson08 (earrings by Wings) DIARY HERE
Chacounne (a lavender quilt by Winglion Quilts) DIARY HERE GIFT IS COMPLETE, THANK YOU!
emeraldmaiden (two Pootie Pads) DIARY HERE
llbear (watercolor painting by David Woodward) GIFT IS COMPLETE, THANK YOU
Mnemosyne (bracelet by Wings) DIARY HERE
Nurse Kelley (jam by Kitsap River) KOSMAIL KITSAP RIVER TO SEND JAM
Onomastic (earrings by Lorinda Pike) KOSMAIL LORINDA PIKE TO CONTRIBUTE
peregrine kate (jewelry by Wings) DIARY HERE
racheltracks (a lavender quilt by Winglion Quilts) DIARY HERE
Sara R (watercolor painting by David Woodward) GIFT IS COMPLETE, THANK YOU
swampyankee (two Pootie Pads) DIARY HERE
triciawyse (two Pootie Pads) DIARY HERE
triciawyse (jewelry from Mayrose's shop, stringsnsuch) DIARY HERE
winglion (pendant by Wings) DIARY HERE
ZenTrainer (jewelry by Wings) DIARY HERE