The past week has been really rough for me. I won't get into all the details, but between stress and personal issues, it has been a hellish week. Some days, the only thing that kept me sane was surfing the wonders of the Internet, from YouTube videos to memes. These are the things that cheer me up when I'm down. Especially the memes. I love Internet memes. Not only are they freaking hilarious, but they give me something to bond with my students over--I can't even tell you how many times I have used or referenced memes in class. Maybe it's a generational thing.
This week in particular, one specific meme has been perfect--both because it basically sums up my own attitude this week in a humorous way and because...well, it's just absurdly funny. It's fairly new, but you may have already seen it in the pootie diaries.
If that doesn't make you laugh, there is no hope for you. Seriously.
When I first saw this cat, my initial thought (besides "OMG IT LOOKS LIKE A GRUMPY OLD MAN I WANT ONE!!!!!!111!11one") was that there was no way it could be real. No cat looks like that.
But, after a little bit of research, it is indeed real. And it is not a grumpy old man...it's a grumpy old woman. Her name is Tardar [sic] Sauce, or Tard for short. More about Tard below the thingamabob.
But First, A Word From Our Sponsor:
Top Comments recognizes the previous day's Top Mojo and strives to promote each day's outstanding comments through nominations made by Kossacks like you. Please send comments (before 9:30pm ET) by email to topcomments@gmail.com or by our KosMail message board. Just click on the Spinning Top™ to make a submission. Look for the Spinning Top™ to pop up in diaries posts around Daily Kos.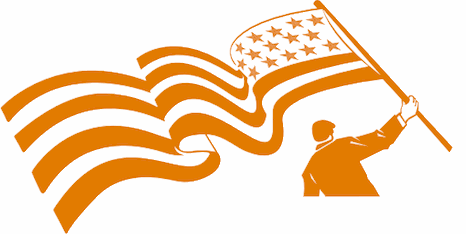 Make sure that you include the direct link to the comment (the URL), which is available by clicking on that comment's date/time. Please let us know your Daily Kos user name if you use email so we can credit you properly. If you send a writeup with the link, we can include that as well. The diarist poster reserves the right to edit all content.
Please come in. You're invited to make yourself at home! Join us beneath the doodle...
Tard made her debut in the Internet world this fall, when Bryan Bundeson posted her picture on Reddit, launching Tard into ridiculous popularity. When her picture was posted on Imgur, she received over a million views within a day. For obvious reasons. Many people, like myself, had suspicions that the photo was fake, but Tard's owner created a YouTube channel, where you can see several videos of the cat in full grumpy glory. This is my personal favorite:

When Tard was a kitten, Bunderson's sister Tabatha's (the actual owner of the cat) daughter thought her speckled fur made her look like tartar sauce. She wrote the name as "Tardar Sauce," and it stuck. It was then shortened to Tard.
According to a recent USA Today article on Tard, her debut on the Internet is already generating money from promotional gear.

Now, the grumpy face is on T-shirts, greeting cards and Internet pages everywhere. Bundesen said that the same man who helps with merchandise for two other well-known cats, Nyan Cat and Piano Cat, is helping with Tardar's promotional gear.

[...]

He said the official site, www.grumpycats.com, has been averaging between 16,000 and 32,000 unique visitors per day. Grumpy Cat's official YouTube channel has almost 6.4 million views and more than 12,000 subscribers.

"We have sold over 17,000 Christmas cards and we are donating a portion of the proceeds to charity," Bundesen said. "Our first donation was made today to Sun Cities 4 Paws Rescue Inc, a no-kill shelter that is near Grumpy Cat."
Tard also has a
Twitter account
and a
Tumblr page
, in addition to the aforementioned
website
. Despite her Internet fame, she is still not amused.
Actually, according to Bunderson and Tabatha, Tard is not nearly as grumpy as she looks.

"The cat is really cuddly and calm, she's good with all the pictures," [Bunderson] said. "She doesn't try to run away, she just meanders around. She doesn't weigh much, either."

Her older brother, Pokey, is more cranky. He makes several appearances on the Grumpy Cat website.
Bunderson speculates as to why Tard is so popular (and I think he's spot-on):
He said that part of Tardar Sauce's appeal may be that grumpy people find her relatable.

"If people are feeling grumpy, they like those photos," he said.

[...]

"It feels really awesome, with everything the world faces, just to be spreading joy like that," Tabatha said.
The best thing about Tard isn't the photos or the videos...it's the memes that are created using her picture.
Come on, you know this made your night brighter!
TOP COMMENTS
November 30, 2012
Thanks to tonight's Top Comments contributors! Let us hear from YOU
when you find that proficient comment.
From Floyd Blue:
This comment by cactusgal is mostly for humor and effective imagery, but also a poignant, concise commentary!
From Dave in Northridge:
In Christian Dem in NC's diary on the latest activities of the ex-gay therapists in New Jersey, dougymi describes the method of defense in a nutshell.
TOP PHOTOS
November 29
Enjoy jotter's wonderful PictureQuilt™ below. Just click on the picture and it will magically take you to the comment that features that photo. Have fun, Kossacks!