There are angels among us and this time of year they're disguised as jolly, white bearded, folks wearing lots of red, and sometimes - fur.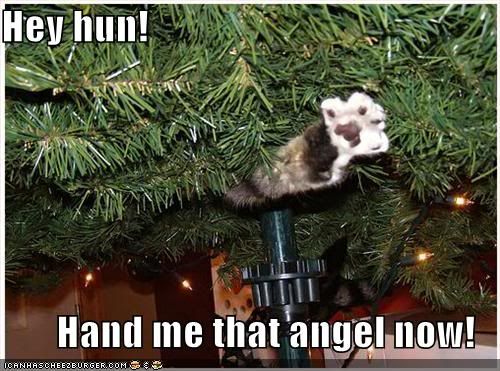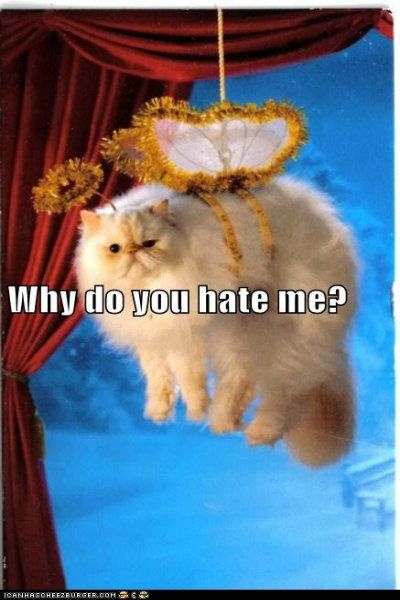 But most times the angels in our midst are you and me, the 641,161 of us who make up this vibrant Daily Kos community. They are people like our own llbear and Sara R, who have touched so many lives in countless ways. Those of us who have been hanging around the Great Orange Satan for awhile are well familiar with the healing and at times, life saving work llbear and Sara R have done.
But we are blessed with many new kossacks this holiday season who have not seen their fellow angels at work through the years. So I thought it was time for us to gather round, grab some eggnog or holiday beverage of your choice, and introduce some special people.
Meteor Blades described Sara's and her sister Ann's wonderful Community Quilt Project as only he can.
Daily Kos Interview by Meteor Blades

A week from now, Sara R will pass a milestone: five years at Daily Kos. In that time, she's proved to be a powerful community builder in a way that is almost shaman-like. Her quilts–both the signature-quilt fund-raisers she has stitched together for Netroots Nation and the spectacular "love catchers" she's made for 30 (now 39) members of the DK family in need of healing–are tangible expressions of community connection that transcend our workaday political world.
You can read the rest of MB's eloquent piece
here
and view
wonderful photos of Sara and Ann's healing work.
Their work has comforted those struggling with serious health issues, supported Progressive and Native American candidates running for office, and raised funds for care packages to send to our sons and daughters serving in Iraq and Afghanistan,
One of their quilts hangs in honor on the walls of Daily Kos HQ. Another was given to Keith Olbermann's father before he passed away.
Community Quilt For Theodore Olbermann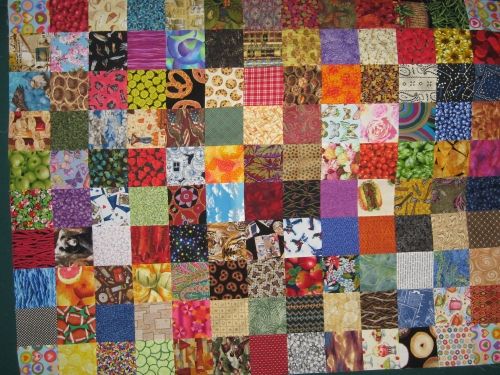 Needless to say, if you're looking for unique Holiday gifts, whether it's a pootie pad for your beloved feline or a lavender quilt to ensure sweet dreams, Sara and Ann create gifts that will be treasured for years to come.
During this busy season it's easy to forget how many lives Sara and Ann have touched.
Now it's our turn to touch theirs.
Sara would love one of David W's paintings to hang in their home. We only have a little more to raise and a wonderful Secret Santa has stepped forward to ensure that we do.
"Naptime" - watercolor
This wonderful community has raised $350 so far. Only $135 more is needed and we have help to make it so.

Our amazing Santa will match every dollar you donate!
If you would like to help Santa spend his money you can make a donation at Paypal, and enter flabee at msn.com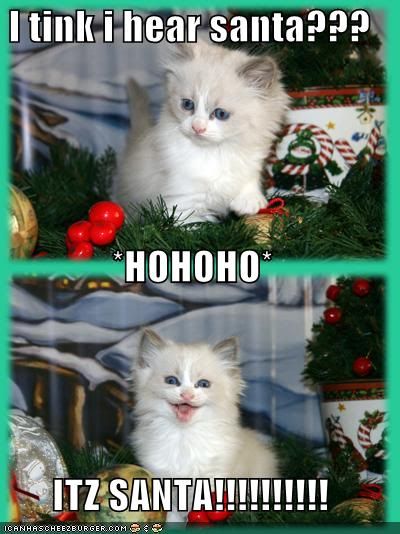 Yes, it is!! And he wants to help this community give a heart felt thank you to Sara and our llbear for Christmas.

"You may credit me with the offer to match contributions two to one in order to get llbear & Sara your paintings that would bring so much happiness to their lives.

The way I think of it is that it's from the Dkos family of people who genuinely care for our brothers & sisters. They both do so much good for our community and everyone they interact with on a regular basis.

Sara and llbear deserve a tangible and tasteful token of recognition for their many good deeds. Your artwork is just the ticket.

I'm grateful for your ability, David, to put such love and caring thought onto a lasting medium for those two very deserving people.
Our wonderful Santa is
Gordon20024
and he has explained what this diary is about far better than I ever could.
Like llbear, Gordon20024 is a Viet Vet who continuously gives back to the community here and at home. I'm so thankful he allowed me to quote from the message he sent DavidW.
Because, frankly, I don't know where to start explaining llbear's huge heart to our new kossacks. He's one of my favorite people. He's the father of Netroots for the Troops, a fierce advocate for Veterans and their families and is one hell of a neighborhood yard sale organizer. And that's just for starters. He's organized community responses to Veteran's needs like none other, including finding homes for vulnerable families. He has literally saved and transformed lives. There are children in college because of him. Veterans working and in school because of him. He steps up and guards the backs of those who guarded ours.
He does it all so quietly - no fuss, no drama, all while dealing with his own health issues. He is simply our "Bear."
This is the painting by DavidW that llbear would love hanging on his wall. Fitting, isn't it? :)
"Cubby Bear" watercolor
We've raised $350 and have only $115 to go. We need just a little help to send this lovely gift on it's way to our llbear.
Your $5 donation will be transformed through Santa Gordon's holiday magic into a $10 donation. Your $10 donation will turn into a $20 donation. Yes, you will suddenly be Santa's Elves bringing smiles and joy. Pretty wonderful, isn't it? :)
To make a donation and help Santa empty out his sack go to Paypal, and enter flabee at msn.com
It's that time of year when I think of all that there is to be so thankful for. All of you are a big part of that. There's always more to discover about this amazing kossack family of ours. There are so many gifts that each of you bring with all that you are.
David W and I were talking on the phone while I was putting this post together and I learned something about him too. The method he uses in painting his watercolors apparently terrifies other watercolorists. David uses a Japanese print making paper made of acrylic that has been recently approved by the American Watercolor Society. It's called Yupo Paper.
Can you imagine the control it takes to achieve what David does in his work?
And he loves it! It shows.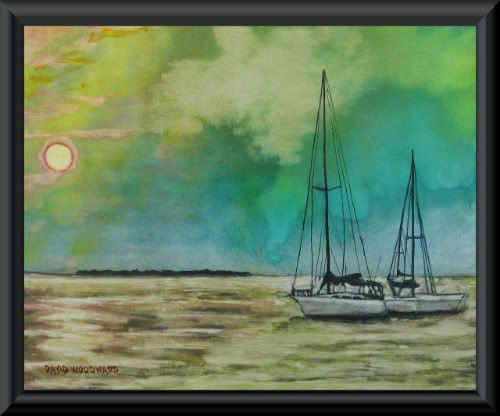 Mallory Square, Key West (watercolor on yupo 11x14) $250 SOLD
His oil paintings show that same love of color and form. This is one of my favorites.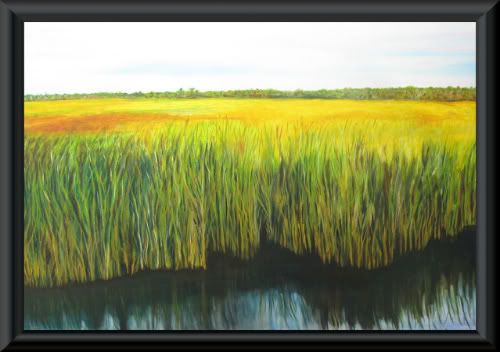 Everglades (oil on canvas 24x36") $650
David also does commissions for those who want a truly unique gift or a portrait of a beloved pet, just as he does with his own much loved Frank.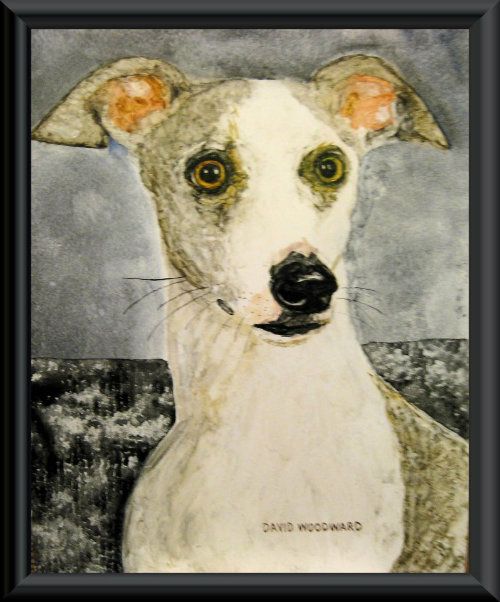 If you'd like to view more of David's wonderful work and contact him about purchasing or commissioning a piece, his web gallery is David Woodward Gallery
It's time to post this. Santa will be waiting to see if he can wrap up a couple paintings and send them off to llbear and Sara. Angels will be doing wondrous things disguised as elfs and who knows what else may happen!
So, let's rock this out, shall we? Happy Holidays to you and yours.
Lets help Santa spread some joy! Donations can be made at paypalusing flabee at msn.com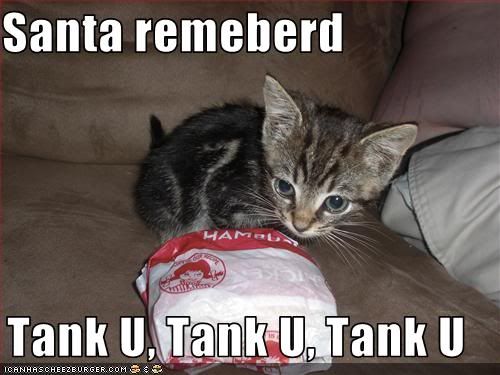 Update! Santa Gordon will be wrapping up those lovely paintings and sending them off to llbear and Sara R. There are not thanks enough for you making this possible.

If you're still in a Holiday Shopping mood you can't go wrong by visiting the Kos Katalogue cyber mall that Sara R has created. It's filled with lovely, fun, wearable, edible, you name it, made in America goodies that people will love finding under their Christmas Tree.

And you don't have to leave the house! How cool is that? :)

Thank you so much for all that you do, always
.