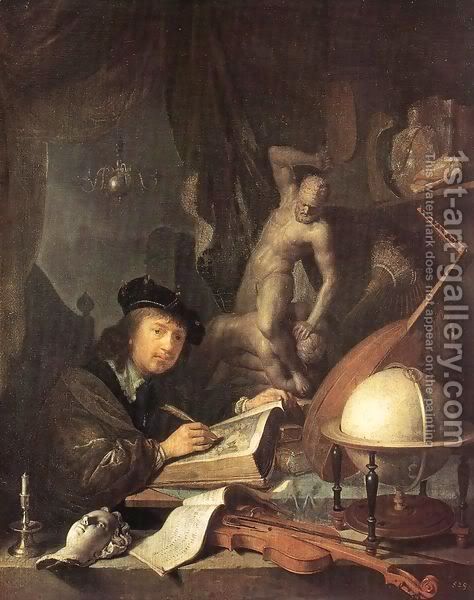 I admit that I am not normally a religious person, but for this diary, lets have a go at one of the Gods that is worshipped fervently in this country.
I'm not discussing the God, whoever or whatever she is. True, I am an atheist of the kind of militant variety - and this is not a popular thing to be in this country which strongly approves of God. I'd have a better chance at high political office if I was a Muslim. But that is a discussion that is not hard to find, and I am not profiling Christopher Hitchens here.
I will also refrain from blasphemy at the second totemic deity in this great nation: the worship of guns. It is true that I despise this form of worship as well, perhaps more than the first. It is also true that this country does not take kindly to those who insult this from of worship; witness that heretic Bob Costas daring to suggest that maybe an innocent 22 year old woman's death might have been preventable. Heaven forfend; he couldn't have been more roundly condemned if he had suggested that Jesus Christ was a closet homosexual, or that Kate Smith used to fuck aardvarks before warbling 'God Bless America'. But I see some Kossacks have diaried that as well.
No, I am going to take aim at that third, and maybe the highest God in the American pantheon: The worship of the almighty buck. The dollar, that is, the $. Alas, I am not so atheistic on this one . . .but undisguised, Mitt Romney-style greed is still repulsive to me, and I think many. So let's see what the Dartmouth truth teller had to say about that one. Written of course so that even a child could understand.
I have previously diaried on Theodore Geisel, the author of perhaps the finest Children's book written, and one of the reasons I always liked his work is the way the life lessons they give are usually so utterly correct; never moralizing or tiresome, delivered in a winsome way. They are fun to read. I even enjoy reading them aloud to my daughter, when, after sustained protest, she finally gets to bed.
So imagine my delight last year when Random house issued "The Bippolo Seed and Other Lost Stories" by the good doctor. These were lost in the sense that they had appeared in 'Redbook' Magazine in the early fifties, and been promptly forgotten. No one thought they were book-worthy, and at the time he hadn't yet achieved the fame he would later get. But then Charles D. Cohen, one of the most prominent Seuss scholars and collectors (he wrote 'The Seuss, the Whole Seuss, and Nothing but the Seuss) tracked down the magazines, redid the artwork, and lo, we now have new Seussworks, like unearthing a rare Jimi Hendrix bootleg years after he died.
Now, all the stories in this work are pretty decent, and they are just the right length to read aloud to a child at bedtime (I like this last point); they are populated with Seussian whimsical titles like "Gustav the Goldfish", "Tadd and Todd", "Steak for Supper" and "The Rabbit, the Bear, and the Zinniga-Zanniga" - Suess loved euphonious neologisms, and came early to the crucial insight that children learned words just as much, if not more, by the way they sounded, rather than how they looked on the page. So sounding the words was key, which is why so many of us, I would guess, learned to read in the Seuss canon.
But my Favorite is "The Bippolo Seed", and here is why

Winning tickets for the record Powerball jackpot worth more than $587 million were purchased in Arizona and Missouri.
Notice the breathlessness with which this is reported. Note how gargantuan the jackpots have become recently, something I do not think is coincidental. Notice the
problems
that lottery winners face. I also think I know who does the bulk of lottery ticket purchases, which on average return, maybe 50% of the take in the form of winnings. A regressive tax on the innumerate it is. And I might go further:It is an unhealthy ennabling of this peculiar American fantasy that anyone can get - and indeed, the highest goal attainable - is to become filthy rich. Really, look how many voted for Romney; they weren't all 1% bloatocrats.
So I really like reading the following lines, about a duck named McKluck, who 'had a wonderful, wonderful, piece of good luck':
He was walking along when he spied on the ground
A marvelous thing that was quite seldom found
'Twas a small silver box. And it looked mighty old
And on top of the box, it was written in gold:
Who finds this rare box will be lucky indeed
For inside this box is a bippolo seed
Now initially this duck only wishes for enough duck food to last a week. He's a duck, what more does he need?
But of course a cat walks by and tells him he's foolish for aiming so low:
"Now why", asked the cat "Did you wish for just that"?
One week's worth of duck food? Pooh! that's not enough
Why I'd wish for five hundred pounds of that stuff
The duck is dubious:
"But Gosh" said the duck with the Bippolo Seed
"Five hundred pounds is much more than I need
Doesn't matter to the cat. They'll just sell all that excess food and grow rich. (Sounds like a certain politician, or several, I can think of).
So he wishes for the food. But the cat calls Not Yet
"We'll think of some more things to wish for, I'll bet
Why, I know a very nice thing you could wish
A tree that grow duck food can also grow fish
Wish six hundred fish to grow out of the ground
And we'll sell those fish at a dollar a pound
Well you can see where this is going: They reinforce each other's greed:
"I'll wish for ten bicycles made out of pearls
That's the duck speaking now
"And eight hundred muffs that we'll sell to small girls
I'll wish for some eyeglasses. Nine hundred pair
And one thousand shirts made of kangaroo hair
A ton of stuffed Olives with Cherries inside
And ten tons of footballs with crocodile hide
There's no end of course:
"I wish", yelled the duck, and he started to scream
"For eight thousand buckets of purple ice cream
A trunk full of toothpaste, a big kitchen sink
And lots of brass keyholes, and gallons of ink!"
And the quantities increase into the millions and billions; nine billion Hopalong Cassidy Suits, to be precise.
Well, of course the end is predictable: The duck gets so excited, the seed slips from his grasp, and lands "Kerplunk" in the river:
And that cat, and that duck, all the rest of the day
Dived deep in that river but never did see
A trace of the seed of the Bippolo tree
Sort of like lottery winners who ultimately go bankrupt, which
happens at times
So pardon me, on this series for being a killjoy when so many people are so happy that they have the chance of becoming instant Romney/SuperPAC donators; I just think it strange that a country which does not provide basic health care to all its citizens, that does not provide basic nutrition to all its citizens, that does not provide a real education to all its citizens, often gives the serious sounding argument that 'we can't afford it', but can afford to indulge in this sort of harmful fantasy thinking. To the tune of hundreds of millions, gladly ponied up by those who really, well, can't afford it.
That's greed, son. And the deification of that which shouldn't be deified.
The Bippolo Seed lives on.