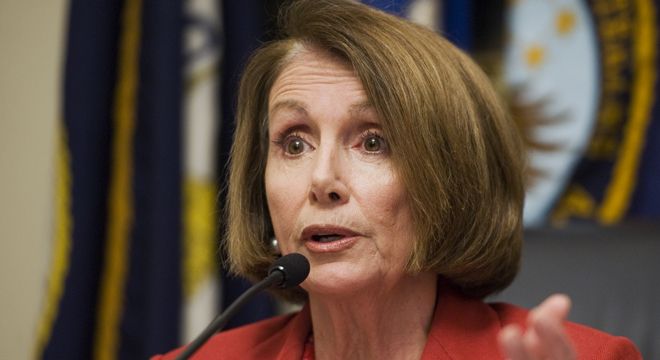 The battle to pass the middle class tax cuts is engaged. Tuesday afternoon, Shevas01 reports that House Minority Leader Nancy Pelosi filed this Motion to Discharge a Committee from the Consideration of a Bill (Click on Motion to Discharge to see current count which was 59 at the time of this writing.)

December 4, 2012

To the Clerk of the House of Representatives:

Pursuant to clause 2 of rule XV, I, Timothy J. Walz, move to discharge the Committees on Ways and Means and the Budget from the consideration of the bill (H.R. 15) entitled, a bill to amend the Internal Revenue Code of 1986 to provide tax relief to middle-class families, which was referred to said committee July 30, 2012, in support of which motion the undersigned Members of the House of Representatives affix their signatures, to wit:
Joan McCarter provides details of the bill in House Democrats file discharge petition on middle class tax cuts +*.
The Washington Post quotes Senate Majority Harry Reid's comments:
Senate Majority Leader Harry M. Reid (D-Nev.) said Tuesday that House Minority Leader Nancy Pelosi (D-Calif.) will file a petition Tuesday to attempt to force a vote later this month on extending tax cuts on income less than $250,000.

Reid signaled Tuesday that Democrats will pressure Republicans to break ranks and support the effort.

"Twenty-five Republicans is all it would take," he said.
House Minority Whip Steny Hoyer (D-Md.) said he was encouraging all House Democrats to sign the discharge petition and that the House should pass the Democratic proposal. "Not so we can give them (middle class taxpayers) a Christmas gift, but so that we can give them confidence."

If the discharge petition is successful, the vote will take place later this month.
TPM allows confirms and reports

House Democrats filed their discharge petition today seeking to force a vote on legislation that would extend middle income tax cuts and let the top marginal rates return to Clinton-era levels.

Filed by Rep. Tim Walz (D-MN), the petition requires 218 signatories to succeed -- in other words, a significant number of Republicans.

"Our economy and our families cannot wait any longer for action and cannot afford a Republican tax increase on the middle class," said House Minority Leader Nancy Pelosi (D-CA). "There's no time to waste. The Senate has already passed this legislation; House Democrats are prepared to support it; President Obama is ready to sign it into law."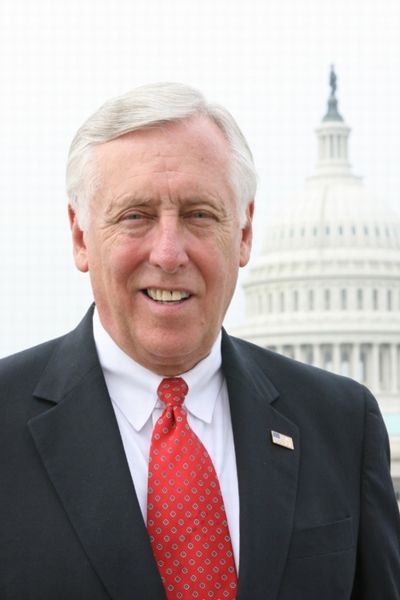 Politico reports House Minority Whip Steny Hoyer's comments.

"We're urging all our members to sign this discharge petition, I would urge Republicans to sign it, I would hope [Rep.] Tom Cole would sign this," he said, referring to the Oklahoma Republican who has suggested the GOP agree to the extension for the bottom 98 percent of taxpayers.

He said the discharge petition was a "very real" proposal.

"We have agreement…we could pass that on a suspension calendar tomorrow, not on the 24th of December, but tomorrow," Hoyer said.

I"m not exactly sure what this last part means.
President Obama is fired up and ready to go releasing this glossy campaign style video (h/t Shevas01):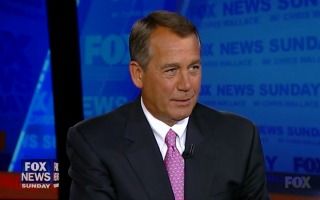 We can see part of the reason Democrats have to pursue this potential BATNA, or best alternative to a negotiated agreement, in the comments made by Speaker of the House John Boehner who says Congress is 'Never Going To Give Up' Debt Ceiling Powers, on Fox News Sunday morning laughing off the deal calling the President's proposal "nonserious" and saying he told Treasury Secretary Tim Geithner, "you can't be serious."

John Boehner (R-Ohio) said that giving the president control of the debt ceiling is "silliness."

"Congress is never going to give up this power," the House Speaker told Fox News Sunday. "I've made it clear to the president, that every time we get to the debt limit, we need to cut some reforms that are greater than the increase in the debt limit. It's the only way to leverage the political process to produce more change than what it would if left alone."

I believe he is serious about this.
The letter the Republicans submitted yesterday was nothing but a rehash of their failed budget proposal last year, which did not even mention extensions of unemployment, the doctor's fix, nor provide any specifics about which loopholes they would close to achieve their proposed $800 billion of revenues, which is inadequate. They do not specify what exact cuts they want to what they call "entitlement" programs. They are just blustering and grandstanding to hide the fact that their party is in complete disarray as Mitt Romney's defeat has left a leadership vacuum.
Which leads me to believe we need to continue to place our hopes on the plan announced by President Obama and House Minority Leader Pelosi last week and Pelosi initiated today, of trying to achieve a vote on the middle class tax separately, rather than place all our hopes on a "grand bargain" addressing the tax cuts, sequestration, the Social Security payroll tax, the doctor's fix, and debt ceiling all at once. Late last night, I published a report on the "GOP Doomsday Scenario" indicating that the GOP is considering letting the Democrats have this vote with the GOP just voting present implying the Democrats may be able to pass this with fewer votes than a discharge petition, but I am not 100% certain, yet, about the House rules.
But, this may actually be a simpler and better way of dealing with these issues, one by one. This brilliant discharge petition for the middle class tax cuts is the best place to start and will send a message to the Republicans that it is time to put up or shut up. Shit or get of the pot. Lead, follow, our get the heck out of the way!
Anyway you want to say it, America has voted for President Obama to lead this country for the next four years and we are sick and tired of this destructive GOP obstructionism which is now becoming even more harmful to our Nation's common good and increasingly evidence of not just lack of vision, and patriotism, but of gross incompetence. Speaker Boehner should quickly call this vote to save face, free the GOP members to vote their conscience, and then get out of the way while we Democrats solve this nations problems.
12:20 PM PT: Another interesting angle on this is the GOP's "Doomsday" Scenario which might lead them to choose to allow Democrats to have this vote on middle class taxes an instruct GOP members to merely vote present, which the author I report here asserts could allow the bill to pass with a minority of votes.
House GOP considering "doomsday plan" to cave on middle tax class cut vote and punt until 2013
12:41 PM PT: Here's yet further proof that this unilateral Democratic approach is the only way to move forward and also supporting my GOP Doomsday Scenario post last night, that Boehner might allow the vote and release delegate.
Jim Demint and other conservative are absolutely furious at John Boehner and blasting him even for the inadequate and non-specific $800 billion he offered yesterday,
Jim DeMint: Boehner's offer 'will destroy American jobs'

Sen. Jim DeMint (R-S.C.) is out with a statement blasting House Speaker John Boehner's (R) "fiscal cliff" proposal, saying the plan would "destroy American jobs." ...

"Speaker Boehner's $800 billion tax hike will destroy American jobs and allow politicians in Washington to spend even more, while not reducing our $16 trillion debt by a single penny," DeMint said in a statement. "[I]f neither party leadership is going to put forward a serious plan to balance the budget and pay down the debt, we should end this charade."

The conservative senator's comments are a reminder that even as Republican leadership refuses to raise tax rates, there's a wing of the party that considers closing loopholes and deductions a bridge too far.

"You can't get a deal with Obama without raising taxes on the producing class of folks," he told Bloomberg. "If Republicans want to maintain the defense, we're going to have to give tax increases to Obama."

The tea party-aligned FreedomWorks (which just lost chairman Dick Armey) also attacked the Republican plan.

"Is there room in the House Republican Conference for legislators who believe that Washington is spending too much money it does not have?" the group's president, Matt Kibbe, said in a statement. "Based on this remarkably hostile act by leadership, the answer may be no."

So did the Heritage Foundation blog, where the proposal was described as "bad policy, bad economics, and, if we may say so, highly questionable as a negotiating tactic."

And Tim Phillips, president of Americans for Prosperity, said the proposal "leaves Conservatives wanting."

Since this post is already too long I will post the many other furious conservatives comments in a separate post, as well as another one on the complete leaders disarray the GOP is in now after Mitt Romney's defeat.
The key point for us is that our Best Alternative to a Negotiated Strategy will become so strong, if we can pass this middle class tax cut, that we may do better than the original form of the "grand bargain" where in we might have agreed to too much reduction in spending.
2:21 PM PT: CNN just announced that Rep Tom Cole (R) has says he will not sign the discharge petition as a matter of Party loyalty. This is unfortunate. Perhaps, public an media pressures can flip him and other GOP. But, I had hoped he might sign.