While Democrats are becoming even more unified around our approach to the end-of-year budget dilemmas, the Republican Party, already left with a leadership vacuum due to Mitt Romney's loss, now seems to be in disarray, with conservatives absolutely livid that Boehner removed numerous conservatives from key committee spots, and also that he offered $800 billion in revenue increases by closing tax loopholes. President Obama has already rejected this amount as inadequate, and insists on $1.6 trillion from a rate increase.
Huffington Post reports John Boehner Faces Conservative Fury For Booting Members From Key Committees.

WASHINGTON -- Conservative groups are furious with GOP leadership for stripping several lawmakers of spots on powerful committees after it was deemed that they were not toeing the party line.

On Monday, the Republican Steering Committee, which is chaired by House Speaker John Boehner (R-Ohio), voted to remove Reps. Justin Amash (R-Mich.) and Tim Huelskamp (R-Kansas) from the House Budget Commtitee. Reps. David Schweikert (R-Ariz.) and Walter Jones (R-N.C.) lost their positions on the Financial Services Committee.

The four members are known for occasionally bucking leadership and voting against Boehner's wishes. Amash, Huelskamp and Schweikert are popular with the conservative movement, while Jones has made a name for himself by speaking out against U.S. involvement in Afghanistan.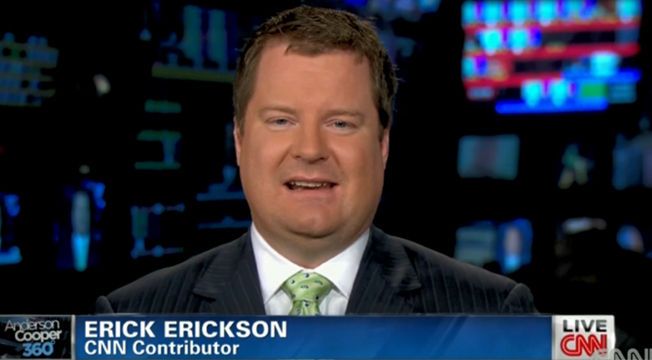 And over at RedState Erick Erickson is mounting a grassroots pressure campaign to support conservative House members:

Yesterday, we noted that not only did House leadership select moderates to fill vacant spots on the top congressional committees, they made the unprecedented decision to banish conservatives already sitting on some important committees. All of the decisions related to committee assignments are decided by a Steering Committee. At present, the Steering Committee is comprised of 31 members, most of who are either members of leadership or pushed onto the committee by leadership. These are the men and women behind the decision to throw conservatives under the bus.

This is just the opening salvo in a long war. House leaders have made it clear that they will punish conservatives for standing by their election promises. All conservatives in the House need to band together on this because anyone could be next.

While I'm not certain if Erickson supports it, there is a fairly high level cabal at RedState who have been openly plotting of ways they could replace House Speaker Boehner since before the election.
At a conference at the Heritage foundation Huelskamp blasted the GOP leadership committee saying:

"We were not notified about what might occur but it confirms in my mind the deepest suspicions that most Americans have about Washington D.C: it's petty, it's vindictive, and if you have conservative principles you will be punished."

Perhaps, we should pause, to enjoy the moment, before continuing below the squiggle.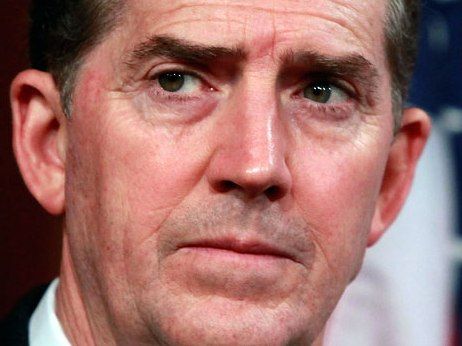 Senator Jim DeMint (R-S.C.) is angry at Speaker Boehner for entirely different reasons. He is flabbergasted that Boehner is being "too giving" to President Obama in yesterday's GOP proposal to raise $800 billion in revenues. In Jim DeMint: Boehner's offer 'will destroy American jobs', by Rachel Weiner of the Washington Posts reports:

Sen. Jim DeMint (R-S.C.) is out with a statement blasting House Speaker John Boehner's (R) "fiscal cliff" proposal, saying the plan would "destroy American jobs."
The House Republican proposal would increase tax collections by $800 billion over the next decade by reforming the tax code. Altogether, the plan would reduce borrowing by $2.2 trillion through 2022 — or by as much as $4.6 trillion when previously enacted spending cuts, interest savings and reductions in war spending are taken into account.
For the first time, Boehner managed to get his entire leadership team behind the plan – including conservative champions such as House Majority Leader Eric Cantor (Va.) and House Budget Committee Chairman Paul Ryan (Wis.). But DeMint was not impressed.
"Speaker Boehner's $800 billion tax hike will destroy American jobs and allow politicians in Washington to spend even more, while not reducing our $16 trillion debt by a single penny," DeMint said in a statement. "[I]f neither party leadership is going to put forward a serious plan to balance the budget and pay down the debt, we should end this charade."

The conservative senator's comments are a reminder that even as Republican leadership refuses to raise tax rates, there's a wing of the party that considers closing loopholes and deductions a bridge too far.
Which I expect is negotiating posturing as he has indicated open mindedmess about some amount of revenue enhancement, previously. My take is he is figuring if we Democrats see conservative openly "weeping, gnashing of teeth, and rendering garments' we will think we are pushing them too far and accept something closer to the pathetic, and completely inadequate GOP proposal yesterday, and think that President Obama's fair and balanced offer is too radicle.
Reuters notes:

Boehner was struggling to keep order among anti-tax Tea Party activists on one extreme and moderates more tolerant of new revenues on the other.

In the House, two first-term Republican Tea Party stalwarts - Tim Huelskamp of Kansas and Justin Amash of Michigan - were removed by party leadership from the powerful Budget Committee in what Huelskamp called "a vindictive move."

The Republican leadership offered no immediate explanation for the unusual removal.

On the moderate wing, a handful of House Republicans - such as Mike Simpson of Idaho and Steve King of Iowa - have said that tax increases on the wealthiest may be tolerable under certain conditions.

Oh, how I love the smell of burning elephant blubber in the evening.