Science News

Scientists find oldest dinosaur -- or closest relative yet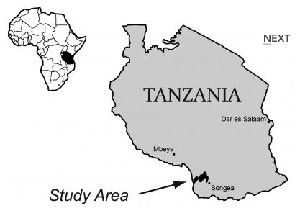 Paleontology & Archaeology

Researchers have discovered what may be the earliest dinosaur, a creature the size of a Labrador retriever, but with a five foot-long tail, that walked the Earth about 10 million years before more familiar dinosaurs like the small, swift-footed Eoraptor and Herrerasaurus. The findings mean that the dinosaur lineage appeared 10 million to 15 million years earlier than fossils previously showed, originating in the Middle Triassic rather than in the Late Triassic period.

"If the newly named Nyasasaurus parringtoni is not the earliest dinosaur, then it is the closest relative found so far," according to Sterling Nesbitt, a University of Washington postdoctoral researcher in biology and lead author of a paper published online Dec. 5 in Biology Letters, a journal of the United Kingdom's Royal Society.

"For 150 years, people have been suggesting that there should be Middle Triassic dinosaurs, but all the evidence is ambiguous," he said. "Some scientists used fossilized footprints, but we now know that other animals from that time have a very similar foot. Other scientists pointed to a single dinosaur-like characteristic in a single bone, but that can be misleading because some characteristics evolved in a number of reptile groups and are not a result of a shared ancestry."


The Hoyle State: A Primordial Nucleus behind the Elements of Life
Using supercomputers and new mathematical techniques, physicists are working to reveal how the Hoyle state atomic nucleus gives rise to the light elements that enable life, and how it drives the evolution of stars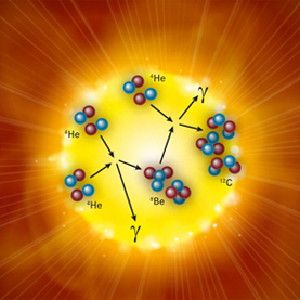 By Natalie Wolchover and Simons Science News

Billions of years ago, all of Earth's carbon erupted into existence inside distant, dying stars. At first, each atom's nucleus arose in a swollen, squashed state with little chance of survival. For every 2,500 that immediately fizzled, only one shape-shifted into a stable form capable of supporting life.

That primordial, unstable nuclear state, called the Hoyle state, was discovered more than 50 years ago, but it has taken the rise of modern supercomputers and the development of new mathematical techniques to figure out just how the laws of physics cook it up. In work first detailed in May 2011 and further refined in a paper to be published this month in Physical Review Letters, a group of theoretical physicists in Germany and the United States applied the forces of physics to a computer-simulated set of subatomic particles to build the structure of the Hoyle state nucleus from scratch.

"It looks like a bent arm," said Dean Lee, a professor of nuclear and particle physics at North Carolina State University and a study co-author.

Physicists say knowing the structure of the Hoyle state will help reveal how it gives rise to carbon, oxygen, nitrogen and other light elements that compose the complex molecules of living things. The synthesis of these elements enables the genesis of life, but it also drives the evolution of stars.

Technology News

Silver nanocubes make super light absorbers
Physics & Chemistry

Microscopic metallic cubes could unleash the enormous potential of metamaterials to absorb light, leading to more efficient and cost-effective large-area absorbers for sensors or solar cells, Duke University researchers have found. Metamaterials are human-made materials that have properties often absent in natural materials. They are constructed to provide exquisite control over the properties of waves, such as light. Creating these materials for visible light is still a technological challenge that has traditionally been achieved by lithography, in which metallic patterns are etched onto an inert material, much like an ink-jet printer.

As effective as lithography has been in creating such structures, it does have a limitation -- it is very expensive and thus difficult to scale up to the large surface areas required for many applications.

"Our new approach is more of a bottom-up process," said Cristian Ciracì, research scientist at Duke's Pratt School of Engineering. "It may allow us to create devices -- such as efficient solar panels -- that cover much larger areas. In our experiments, we demonstrated an extraordinarily simple method to achieve this."


Breakthrough in Augmented Reality Contact Lens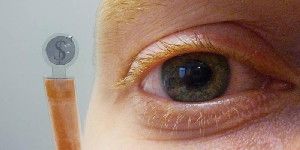 Ghent University

ScienceDaily (Dec. 5, 2012) — The Centre of Microsystems Technology (CMST), imec's associated laboratory at Ghent University (Belgium), has developed an innovative spherical curved LCD display, which can be embedded in contact lenses. The first step toward fully pixilated contact lens displays, this achievement has potential wide-spread applications in medical and cosmetic domains.

Unlike LED-based contact lens displays, which are limited to a few small pixels, imec's innovative LCD-based technology permits the use of the entire display surface. By adapting the patterning process of the conductive layer, this technology enables applications with a broad range of pixel number and sizes, such as a one pixel, fully covered contact lens acting as adaptable sunglasses, or a highly pixilated contact lens display.

The first prototype presented December 5 contains a patterned dollar sign, depicting the many cartoons that feature people or figures with dollars in their eyes. It can only display rudimentary patterns, similar to an electronic pocket calculator. In the future, the researchers envision fully autonomous electronic contact lenses embedded with this display. These next-generation solutions could be used for medical purposes, for example to control the light transmission toward the retina in case of a damaged iris, or for cosmetic purposes such as an iris with a tunable color. In the future, the display could also function as a head-up display, superimposing an image onto the user's normal view. However, there are still hurdles to overcome for broader consumer and civilian implementation.

Environmental News

Here are just eight examples of where the IPCC missed predictions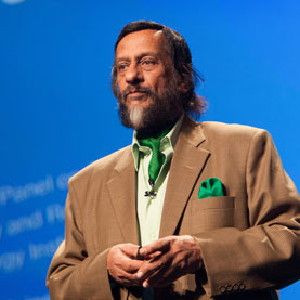 By Glenn Scherer and DailyClimate.org

Scientists will tell you: There are no perfect computer models. All are incomplete representations of nature, with uncertainty built into them. But one thing is certain: Several fundamental projections found in Intergovernmental Panel on Climate Change reports have consistently underestimated real-world observations, potentially leaving world governments at doubt as to how to guide climate policy.

Emissions

At the heart of all IPCC projections are "emission scenarios:" low-, mid-, and high-range estimates for future carbon emissions. From these "what if" estimates flow projections for temperature, sea-rise, and more.

Projection: In 2001, the IPCC offered a range of fossil fuel and industrial emissions trends, from a best-case scenario of 7.7 billion tons of carbon released each year by 2010 to a worst-case scenario of 9.7 billion tons.

Reality: In 2010, global emissions from fossil fuels alone totaled 9.1 billion tons of carbon, according to federal government's Earth Systems Research Laboratory.


Dredging Could Unleash PCBs in Indiana Community
Dredging of a highly contaminated canal has begun to make it deeper for ships, but some experts worry the effort could stir up chemical trouble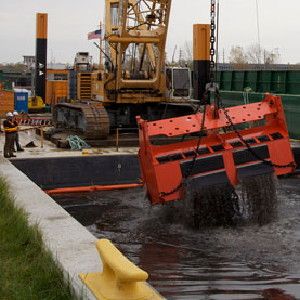 By Brian Bienkowski and Environmental Health News

Dredging of a highly contaminated canal along the shore of Lake Michigan has begun, triggering fears among some experts that the project could release harmful chemicals into an Indiana community.

To dig a deeper canal for ships, the U.S. Army Corps of Engineers is removing large volumes of contaminated sediment – equivalent to about 160 million truckloads – from the Indiana Harbor and Canal.

The canal already contributes a significant amount of polychlorinated biphenyls (PCBs) to East Chicago's air. And that load of pollution could skyrocket as the Corps dredges into deep sediment, said Keri Hornbuckle, a professor at the University of Iowa's department of civil and environmental engineering.

"I'm not as worried about the dredging process itself, but what they could leave behind on the surface," Hornbuckle said. "That's the stuff that will get into the air."

Medical News

At high altitude, carbs are the fuel of choice
Biology & Nature

Mice living in the high-altitude, oxygen-starved environment of the Andean mountains survive those harsh conditions by fueling their muscles with carbohydrates. The findings, reported online on December 6 in Current Biology, a Cell Press publication, provide the first compelling evidence of a clear difference in energy metabolism between high- and low-altitude native mammals. "The high-altitude mice we examined in this study are a rare exception to a general exercise fuel use pattern seen in lowland mammals," said Marie-Pierre Schippers of McMaster University. "Studying exceptions to a rule is often the key to uncovering the mechanisms of a physiological process."

The new study conducted with collaborators from the Universidad Peruana Cayetano Heredia in Peru could therefore lead to increased understanding not only of mountain-dwelling mice but also of other mammals, including humans, said Grant McClelland, also of McMaster University.

At an altitude of roughly 4,000 meters, every breath of air contains about 40 percent less oxygen than it would at sea level. Under those conditions, carbohydrates are the logical energy source. That's because carbs can supply 15 percent more energy for the same amount of oxygen in comparison to fats.


Heart Cells Can Be Coaxed to Regenerate at Low Rates
New research shows that the heart does have a limited ability to heal itself, and that small snippets of RNA can be used to stimulate this capacity
By Kerri Smith and Nature magazine

Can heart cells renew themselves, and can scientists help them do so? Two papers published online in Nature today suggest that heart muscle cells can make copies of themselves at a very low rate, but that a genetic trick can prompt them to do a better job. Those results give hope that hearts damaged by cardiovascular disease — which causes the deaths of almost 17 million people a year — could be coaxed to regenerate themselves.

Heart muscle cannot renew itself very well. Researchers would like to help that process by finding populations of cells in the heart that can do so, and then boosting that capacity. But it has not been easy to find evidence of these regenerating cells, or to assess the extent of their powers.

The two Nature papers aim to get to the heart of the matter. In one, a team led by Richard Lee at the Brigham and Women's Hospital and Harvard Medical School, both in Boston, Massachusetts, traced the birth and fate of heart muscle cells in mice. Lee and his colleagues found that a small proportion of heart cells — less than 1% — can regenerate themselves normally. After a heart attack that proportion goes up, but only to 3%.

Space News

Apollo's lunar dust data being restored
Astronomy & Space

Forty years after the last Apollo spacecraft launched, the science from those missions continues to shape our view of the moon. In one of the latest developments, readings from the Apollo 14 and 15 dust detectors have been restored by scientists with the National Space Science Data Center (NSSDC) at NASA's Goddard Space Flight Center in Greenbelt, Md. "This is the first look at the fully calibrated, digital dust data from the Apollo 14 and 15 missions," said David Williams, a Goddard scientist and data specialist at NSSDC, NASA's permanent archive for space science mission data.

The newly available data will make long-term analysis of the Apollo dust readings possible. Digital data from these two experiments were not archived before, and it's thought that roughly the last year-and-a-half of the data have never been studied.

The work was presented on December 6 at the American Geophysical Union meeting in San Francisco, as part of a session organized in honor of the 40th anniversary of the Apollo 17 launch. Also presented in this session was a similar effort to fill in gaps in the Apollo 15 and 17 heat-flow measurements, the only such measurements ever taken on the moon or any planetary body other than Earth.


Fermi improves its vision for thunderstorm Gamma-ray flashes
Astronomy & Space

Thanks to improved data analysis techniques and a new operating mode, the Gamma-ray Burst Monitor (GBM) aboard NASA's Fermi Gamma-ray Space Telescope is now 10 times better at catching the brief outbursts of high-energy light mysteriously produced above thunderstorms. The outbursts, known as terrestrial gamma-ray flashes (TGFs), last only a few thousandths of a second, but their gamma rays rank among the highest-energy light that naturally occurs on Earth. The enhanced GBM discovery rate helped scientists show most TGFs also generate a strong burst of radio waves, a finding that will change how scientists study this poorly understood phenomenon.

Before being upgraded, the GBM could capture only TGFs that were bright enough to trigger the instrument's on-board system, which meant many weaker events were missed.

"In mid-2010, we began testing a mode where the GBM directly downloads full-resolution gamma-ray data even when there is no on-board trigger, and this allowed us to locate many faint TGFs we had been missing," said lead researcher Valerie Connaughton, a member of the GBM team at the University of Alabama in Huntsville (UAH). She presented the findings Wednesday in an invited talk at the American Geophysical Union meeting in San Francisco. A paper detailing the results is accepted for publication in the Journal of Geophysical Research: Space Physics.

Odd News

Pokemon Provides Rare Opening for Study of Face-Recognition Processes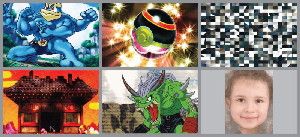 Indiana University

ScienceDaily (Dec. 5, 2012) — At a Bloomington, Ind., toy store, kids ages 8 to 12 gather weekly to trade Pokemon cards and share their mutual absorption in the intrigue and adventure of Pokemon.

This may seem an unlikely source of material to test theories in cognitive neuroscience. But that is where Indiana University brain scientists Karin Harman James and Tom James were when an idea took hold.

"We were down at the club with our son, watching the way the kids talked about the cards, and noticed it was bigger than just a trading game," Tom James said.

Pokemon has since provided a rich testing ground for a theory of facial cognition that until now has been difficult to support. With the use of cutting-edge neuroimaging, the study challenges the prevailing theory of face recognition by offering new evidence for a theory that face recognition depends on a generalized system for recognizing objects, rather than a special area of the brain just for this function.