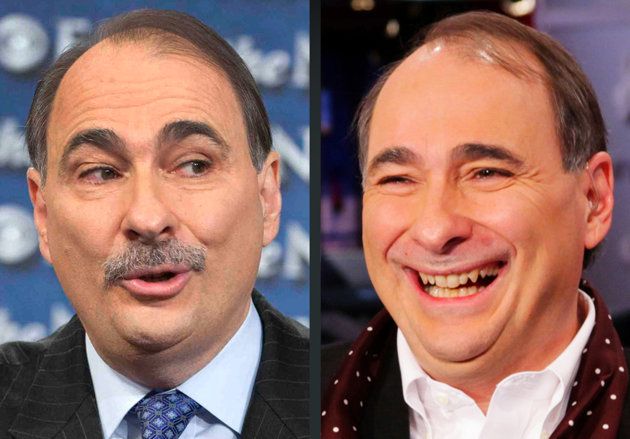 Photo credit: (AP Photo/CBS News, Chris Usher, MSNBC, Morning Joe, Louis Burgdorf)
David Axelrod, President Obama's chief political advisor, shaved off his mustache, this morning, on MSNBC's Morning Joe to raise $1 million for epilepsy research, reports The Chicago Tribune.

"We're cutting it off because there are people who have lost a lot more than a mustache to epilepsy," Axelrod said.

Axelrod's facial hair served as campaign fodder during the presidential election after he vowed to shave it on MSNBC's "Morning Joe" if Obama lost Pennsylvania, Minnesota or Michigan. After those states went blue last month, Axelrod again put his mustache on the line in an effort to raise money for the Chicago-based Citizens United for Research in Epilepsy.

The group raised nearly $1.1 million after Axelrod announced his wager and received contributions from high-profile donors such as the president, Tom Hanks and George Clooney. Even outspoken Obama critic Donald Trump pitched in $100,000 to help meet the goal.

His wife Susan Axelrod, had never seen David without facial hair, joked after seeing him without a mustache, saying "still married." Susan Axelrod founded Citizens United for Epilepsy, and the Axelrod's daughter Lauren has it.
David Axelrod will be leaving politics to become director of The University of Chicago's new Institute of Politics, in 2013.