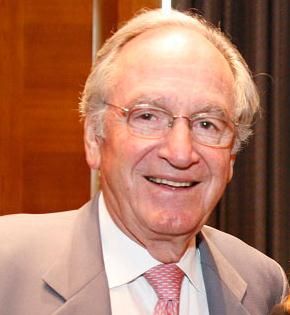 Senator Tom Harkin (D-IA) offers us A Real Proposal to Strengthen Social Security, and sounds an alarm for all progressive Democrats, and others who support Social Security should listen to.
In this excellent call-to-arms, he warns us about the three main areas of reduction those deceptively claiming to have "serious" efforts to save Social Security by slashing benefits are trying to sneak into a "grand bargain."

Raise the retirement age so that hardworking Americans including nurses, cashiers, carpenters and mechanics have to work even longer before they can retire and claim their full benefits;

Base future cost of living adjustments (COLAs) on the so-called 'Chained-CPI,' which would reduce the annual COLAs and make it even harder for seniors to keep up with inflation;

Means-test benefits by changing the Social Security benefit formula to reduce benefits for middle class beneficiaries.

Harkin notes these proposals are coming from the same people who have been trying to privatize, or reduce Social Security for decades. He also says those of us "who are honestly committed to strengthening Social Security should opposed any attempt to include it in a "grand bargain," and instead we should support his bill that will "actually strengthen Social Secuirity," while increasing benefits.

Senator Harkin's proposes legislation to strengthen Social Security in three ways:
Changes the Social Security benefit formula to increase benefits by approximately $65 a month;
Ensures that annual COLAs better reflect the typical expenses faced by seniors;
Applies the payroll tax to every dollar of eligible earnings by removing the wage cap that unfairly protects higher earning individuals from paying payroll taxes at the same rate as middle class workers.
Importantly, my legislation also extends the solvency of the Trust Fund beyond 2050, demonstrating that you can save Social Security in a way that doesn't undermine the retirement security of those who rely on the program.
Senator Harkin also notes that that the average Social Security benefit that over 37 million Americans and their dependents subsist on in retirement is $14,000 per year.
Meanwhile, our government military spending has almost doubled since the 9/11 incident, which is about half the real cause of our current budget imbalances, with decreased tax revenues due to the unpaid for Bush tax cuts accounting for most of the rest. President Clinton handed the Bush Administration an vigorous economy and budget in surplus, and Bush destroyed it with unpaid for tax cuts, and two unpaid for wars, and other expansions to military spending.
Our deficits have not been caused by similarly large expansions of benefits to Medicare, or Social Security and Medicare, so these topics should not be part of the fiscal cliff discussions.
I support Senator Tom Harkin's much appreciated defense of our vital Social Security program and encourage others to support his bill to strengthen our social security program through 2050, and I agree with him in his efforts to to help "working middle class families who rely on Social Security to retire with dignity."