I post a weekly diary of the historical notes, arts & science items, foreign news (often receiving little notice in the US) and whimsical pieces from the outside world that I featured this past week in "Cheers & Jeers". For example ..... I'm always glad to investigate reader suggestions .....
By Request SEPARATED at BIRTH from Audri - singer Jewel Kilcher and Academy Award winner Renée Zellweger. Whaddya think?
OK, you've been warned - here is this week's tomfoolery material that I posted.

ART NOTES - works by famous Canadian painters known as the Group of Seven are at the Art Gallery of Halifax, Nova Scotia through January 6th.
WITH THE RECENT DEATH of his widow: details of the troubled first marriage and other aspects of the poet T.S. Eliot may now reach the public.
FILM NOTES - the 80 year-old Czech-born film-maker Milos Forman - who won Best Director awards for both "One Flew Over The Cuckoo's Nest" and "Amadeus" - will receive a lifetime achievement award from the Directors' Guild of America.
WEDNESDAY's CHILD is Domino the Cat - an Australian kitteh who had been treated eight times for a blocked bladder (caused by salt crystals formed in the blood) which male cats are particularly prone to: leaving a veterinarian to do something he hadn't done in fifteen years ..... perform gender reassignment surgery to save Domino's life.
SOME THOUGHTS on the death of the legendary pianist Dave Brubeck - I first got to see him with his sons in Central Park in the mid-70's. The journalist/author Pete Hamill wrote - after the death of his bandmate Paul Desmond (the composer of "Take Five") in 1977 - "Paul really isn't dead ... he's just out playing the bad towns". Miles Davis was initially skeptical of the Brubeck Quartet, insisting that "they didn't swing" ... but after hearing Dave at a show told him "Your band doesn't swing ... but you do". And finally, Dave and his wife (and sometimes lyricist) Iola this past September celebrated .... their 70th wedding anniversary. All the more reason why two years ago (on his 90th birthday) the Guardian newspaper wrote an In Praise of Dave Brubeck editorial.
ART NOTES - a collection of 1930's photographs from the Farm Security Administration entitled Dust and Depression is at the Amarillo, Texas Museum of Art through this coming Sunday, December 9th.
BUSINESS NOTES - in the 1990s, only 1-in-10 people were familiar with an insurance company (whose policies mainly help those with an unexpected accident or illness) ... but after Aflac introduced its white mascot duck .... well, that has changed.
MUSIC NOTES - the Guardian newspaper profiles the famous last words of dying rock stars.
TIME MARCHES ON - a 200-year-old letter written by Napoleon Bonaparte - in which he vows to blow up the Kremlin - has been sold at auction.
THURSDAY's CHILD is Timber the Cat - a Florida kitteh whose right-hind leg had to be amputated after being caught between the vertical slats of a fence - but is now getting by well on three.
FRESH AFTER his role as Dr. House made the British actor a star in the USA, now Hugh Laurie will portray Blackbeard - the most famous pirate of them all - in his normal accent.
END of an ERA - with cities such as Johannesburg, Cairo and Cape Town having previously been the economic powerhouses of Africa - this coming year, Lagos will overtake Cairo to become Africa's largest city, with others (such as Kinshasa and Luanda) expected to follow suit later this century.
SEPARATED at BIRTH - two non-American actors: Mario Casas (from Spain) and Ryan Reynolds (from Canada).
LEST YOU THINK that nothing progressive has ever come from the state of Oklahoma - an essay in the Nov/Dec issue of The American Prospect entitled Pre-K on the Range - which is not yet on-line in full (do get the magazine to read it) - explains how the Sooner State is a leader in this field. Pre-K is treated not as a frill, but like another school grade (so that it does not stand alone at budget-cutting time) and the best part is how a Democratic legislator named Joe Eddins used slight-of-hand (and personal friendships) to steer the bill that created this system (which greatly expanded state support for Pre-K) past his .... unwitting conservative colleagues. Even better: no Tea Partyer dare proposes its elimination or even cutting it.
FRIDAY's CHILD is Blind Oskar the Cat - who has won the 2012 Friskies Award for best cat video.
......and finally, for a song of the week .................... annually I post about one of my favorite songs this time of the year. Although written by Joni Mitchell, usually I feature the man who both popularized it and - according to Rolling Stone - ushered in the singer/songwriter era.
Say what you will, Tom Rush gets around. He was born in Portsmouth, New Hampshire, came-of-age in Massachusetts, made his mark at the Boston/Cambridge coffeehouses of the early 1960's, has lived in the Rockies and the West Coast, now in Vermont and who-knows-where next. Garth Brooks has cited him as an influence, with James Taylor going so far as to say, "I took as much from Tom Rush as possible and unwittingly modeled myself on him. Like a lot of people who do what I do, I owe my career to him."
His big break came in the 1960's while performing live on Boston's 50,000 watt clear-channel radio station WBZ - with many people not only telling Tom that's where they first heard him, but many of whom went on to add that he was "The soundtrack to my college years …or my time in Vietnam …or whatever".
Tom Rush's work in the mid-60's to early 1970's was his most commercially successful: a signature album called The Circle Game and appearing on the 1970 Canadian train ride of rock musicians called the Festival Express - now on DVD, which features Tom on Child's Song - written by the Canadian folk singer Murray McLauchlan.
Tom Rush began his career primarily with re-interpretations of the works of others: old songs (Jesse Fuller's San Francisco Bay Blues for example) and the works of his peers (besides Joni Mitchell, that includes Jackson Browne and James Taylor).
He also wrote his own songs that have been embraced by later generations. His most famous composition is 1968's No Regrets - which has been covered by performers as varied as Shirley Bassey, Waylon Jennings, Olivia Newton-John and the Walker Brothers, whose version reached #7 in the UK charts in 1976. In fact, he is pleased that his songs have been covered by performers in the fields of folk, country, heavy metal and rap. But life in the spotlight took a toll on Tom Rush, and he left music in the mid-70's for a sabbatical.
His return was a famous 1981 Boston Symphony Hall show - and at that time, Tom Rush has created his Club 47 series. Named after a coffeehouse he performed at while attending Harvard (with Club Passim its present name) these concerts paired veteran musicians (such as Emmylou Harris or Bonnie Raitt) with then-unknown performers (such as Alison Krauss, Shawn Colvin and Mark O'Connor) - and these have continued for many years, often broadcast on public radio/television. He was thus included in Boston's 25 Greatest Pop Music Acts Ever by the Boston Globe.
For a few years, Tom Rush has had an album of humorous tunes Trolling for Owls - which he notes is "not available in stores!" And one of them - The Remember Song - has received in excess of 6 million hits on YouTube. After being told it had gone viral he wrote, "I thought I was being accused of being a musical equivalent of Ebola ......... but my children explained to me that this was a good thing."
And for several years, The Very Best of Tom Rush has provided listeners with his classic songs. But it wasn't until 2009 that he released What I Know - his first new studio recording in 35 years - because as he explains, "I don't like to rush headlong into these things".
The year 2012 marks the 50th anniversary of the career of Tom Rush and - at age 71 - is still quite active. Earlier this year, he recorded What's Wrong with America? - a spoof of Mitt Romney's notorious 47% comments. His current autumn tour has him performing today in Londonderry, New Hampshire - with some Florida shows in January.
But what is probably closest to his heart: with the help of a Kickstarter campaign that raised $140,000 ..... he will once again host a Symphony Hall gala event in Boston on December 28th, with guests such as Nanci Griffith, Jonathan Edwards and Dom Flemons of the Carolina Chocolate Drops. Wotta way to conclude your 50th year as a performer, huh?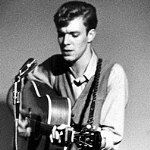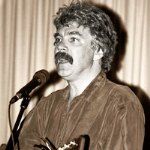 The Joni Mitchell song that Tom Rush helped to popularize is her 1966 tune Urge for Going - about the oncoming Canadian winter. And at this link you can hear Tom Rush sing it (with the accent guitar that makes it special) as winter approaches.
I awoke today and found
the frost perched on the town
It hovered in a frozen sky
then it gobbled summer down
When the sun turns traitor cold
and all the trees are shivering in a naked row
I get the urge for going
But I never seem to go

Now the warriors of winter
Give a cold triumphant shout
And all that stays is dying
And all that lives is getting out
See the geese in chevron flight
Flapping and racing on before the snow
They got the urge for going
And they've got the wings to go

And they get the urge for going
When the meadow grass is turning brown
Summertime is falling down
Winter's closing in