Usually when people talk about the labor market, they speak of job losses versus job gains...and it ends there.
For instance, the debate usually involves the contents of these two charts, and sounds something like this.
But anyone that actually works for a living knows there is a big difference between a good job and a bad job.
For instance, if all jobs are equal, then why are wages still falling?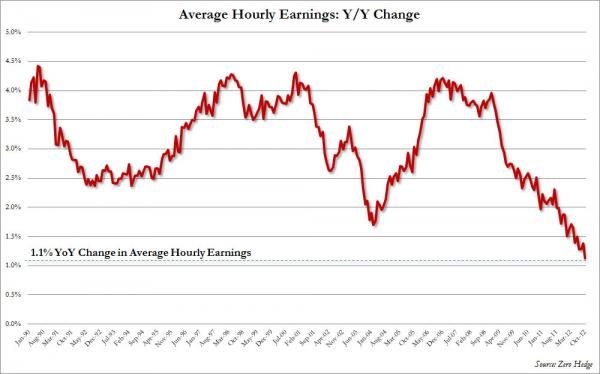 The numbers are even worse when you factor in inflation.
Falling wages is a sign that something is wrong that goes beyond headline employment numbers.
The Census Department recently revised the way they calculated poverty to include such regional things as the cost of getting to work. The news media largely ignored the report.
The number of people living in poverty in the United States rose last year to 49.7 million, based on a new measure that provides a fuller picture of poverty than that previously reported by U.S. Census Bureau data. The revised poverty rate of 16.1 percent is up more than a percentage point from the 15 percent figure reported by the government in September.
Among those with some form of employment, 9.4 percent fell below the poverty line. Those working less than full-time, year-round, saw an 18.5 percent poverty rate.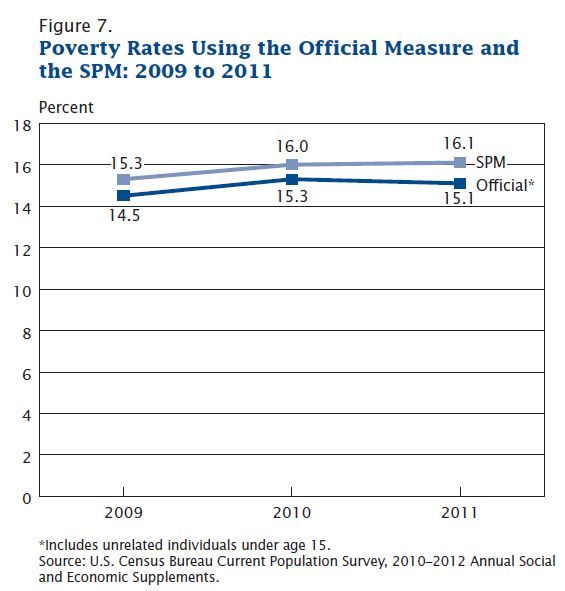 According to official numbers (pre-SPM numbers) an addition of 700,000 housholds went into poverty between 2009 and 2011.
How do you classify a job recovery that sees rising levels of poverty?
The number of part-time workers has increased 313,000 in just the past two months.
The number of Americans working full time has declined by 5.9 million since September 2007, while the number working part time has jumped by 2.6 million.
And that's not the worst part. Most of the jobs are not covered by unemployment benefits.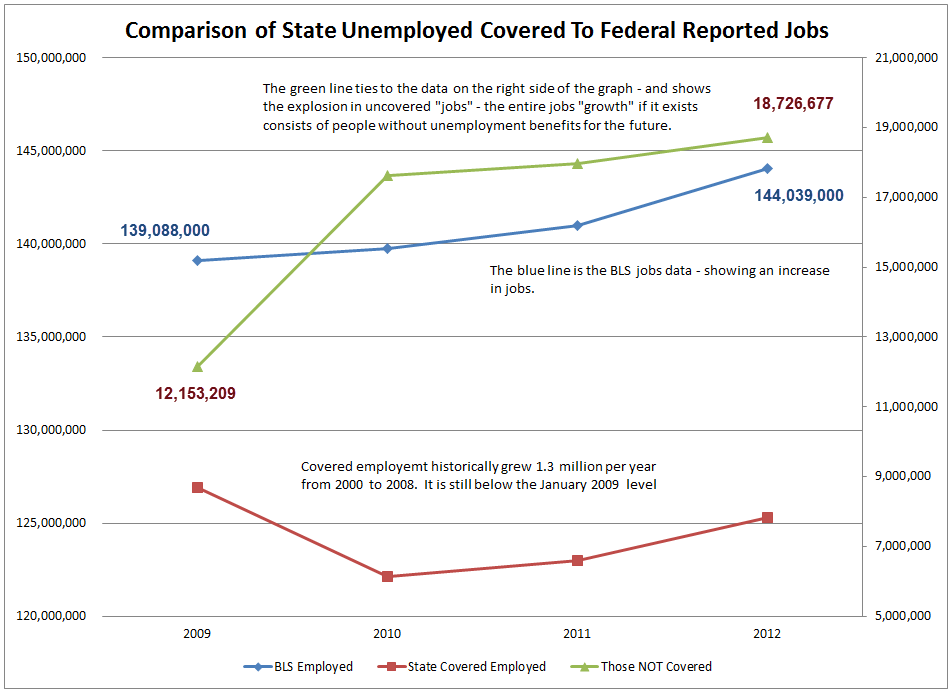 Much of this trend is from an increasing number of people turning to lower-paying, self-employment.
The fact is that most of the jobs created during this recovery have been low wage jobs.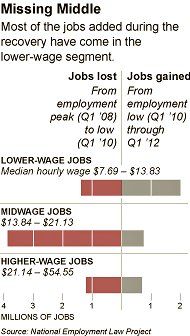 Newt Gingrich and Sean Hannity have tried to paint the picture that everyone that recieves any public assistance is a lazy, good-for-nothing who doesn't want to work. They specifically single out the growing numbers of food stamp recipients.
The reality is that food stamp recipients are increasingly the working poor.
Of the 52% of food stamp recipient households that aren't working poor, 8% are elderly and 20% are disabled. Not to mention the fact that 47% of all food stamp recipients are children.
These are not people who have a choice between food stamps or a job.
According to the Department of Agriculture report, about five million non-elderly adults who receive food stamps are working. Another 4.4 million are unemployed and looking for work. Millions more have joined the ranks of "discouraged" workers who've given up looking for work after months, and in some cases more than a year, of unsuccessful job searches. That shouldn't be surprising, given the reality that for more than 2½ years, the number of jobless Americans has outstripped the number of available job openings by more than 4 to 1.
99% of food stamp recipients
live in poverty
.
With the labor force increasingly vulnerable and underpayed, it should be no surprise that saving and investing have dropped through the floor.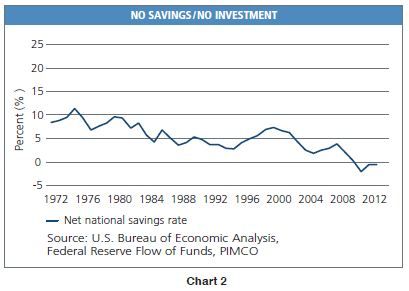 In fact, far more people are leaving the workforce via disability than getting new jobs.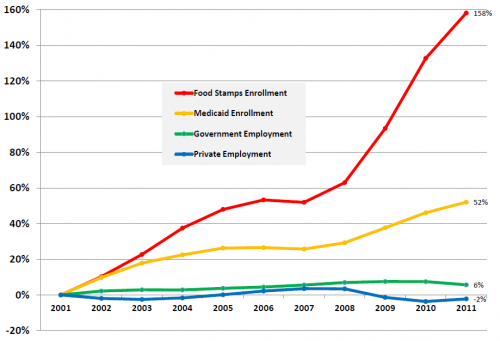 Now that the election is over, we can stop the knee-jerk defence of Obama's economic record and start addressing the real problems.
The poverty rate is climbing and wages are falling and you don't need a government chart to know this is true. It doesn't matter what pretty numbers you throw out, if this is the reality then there is nothing worth defending here.