WE DID IT!!! $1,900.03 AT 8:45 PM MST!

Georgia Little Shield
(1959-2012)
Seven and a half short months ago, on April 22, 2012,
another light went out
of this cold world: a beautiful woman with a warrior's heart, Eagle Wings Woman, also known as Georgia Little Shield.
The project outlined over the jump was conceived by betson08, who was very close to Georgia and worked with her for many years, first on Pretty Bird Woman House, and later on Okiciyap. Georgia was like a sister to her, and in case you never got to know this brave and beautiful woman, I'm going to let her words introduce you:
Georgia was my friend, a tremendous role model and leader, and all-around nice person. She taught me about the kinds of things that many American Indian women endure. But, by her own stubborn example, she also showed me that it is possible to overcome.

Publicly, Georgia was a warrior woman, a role model and just a nice person, in whom the many people she helped could confide. This is what made her a strong director at Pretty Bird Woman House on the Standing Rock Reservation.

When her health issues forced her onto the disability rolls, she didn't stop trying to help other people. She wanted to improve her own community, Isabel, which is on the Cheyenne River Reservation. So she convinced a group of people, including some of her family members, to form Okiciyap ("we help") the Isabel Community. That's how the project started.
If you haven't read betson08's elegiac memorial diary, you should do so.
I never got to meet Georgia in person, although a number of other Kossacks were privileged to meet her at Netroots Nation a few years ago. My interactions with her were limited to e-mail - yet, even there, her spirit always shone through her words.
She worked tirelessly for her people, no matter how tall the obstacle or how deep her physical pain, and she kept her sense of humor through it all. Just before Christmas last year, she mentioned to me that she had promised her husband that she would make an entirely homemade pie for Christmas dinner, including a crust from scratch - but she didn't have a pie crust recipe. I gave her mine, telling her that if I couldn't screw it up, neither could she. After Christmas, she e-mailed me to say, "Well, my husband was very nice about it."
She gave freely of herself, her time, her labor, her experiences, her history - everything. And I can't help but feel that perhaps that contributed to her walking on at such a very young age - she gave so thoroughly of herself that her body had too few resources left. With every single Okiciyap diary, I mourn her loss anew.
And I think that the best way to honor this warrior woman, this role model for us all, is to support the work that defined her life. That includes making sure that we support her sister, Cindy Taylor, who has since assumed Georgia's role at Okiciyap, and all the other volunteers - many of whom have very little in material terms themselves, but who nonetheless give their time and labor unselfishly, every single day, to ensure that elders, children, and families at Cheyenne River can survive.
A couple of weeks ago, I wrote a diary (followed by one by nomandates a few days ago) seeking to fulfill betson08's idea: adding a little holiday cheer to the lives of these dedicated volunteers in the form of gift cards. These cards can be used for virtually anything: food, clothing, Christmas gifts for their children, household items, you name it. But perhaps one of their most important uses is as a safety valve: relieving a little bit of the financial pressures of the coming winter. And that could wind up saving some volunteers' lives.
PLEASE NOTE: CONTRIBUTIONS TO THIS GIFT-CARD FUNDRAISER ARE NOT TAX-DEDUCTIBLE.
Out of a total goal of $1,900, we're well over halfway there: We only another $620. Over the jump, you can see some examples of what these dedicated folks have done, and at the bottom, find out how to contribute:
[All photos stolen shamelessly from betson08.]
Photos from Okiciyap's early days, with Georgia and her family: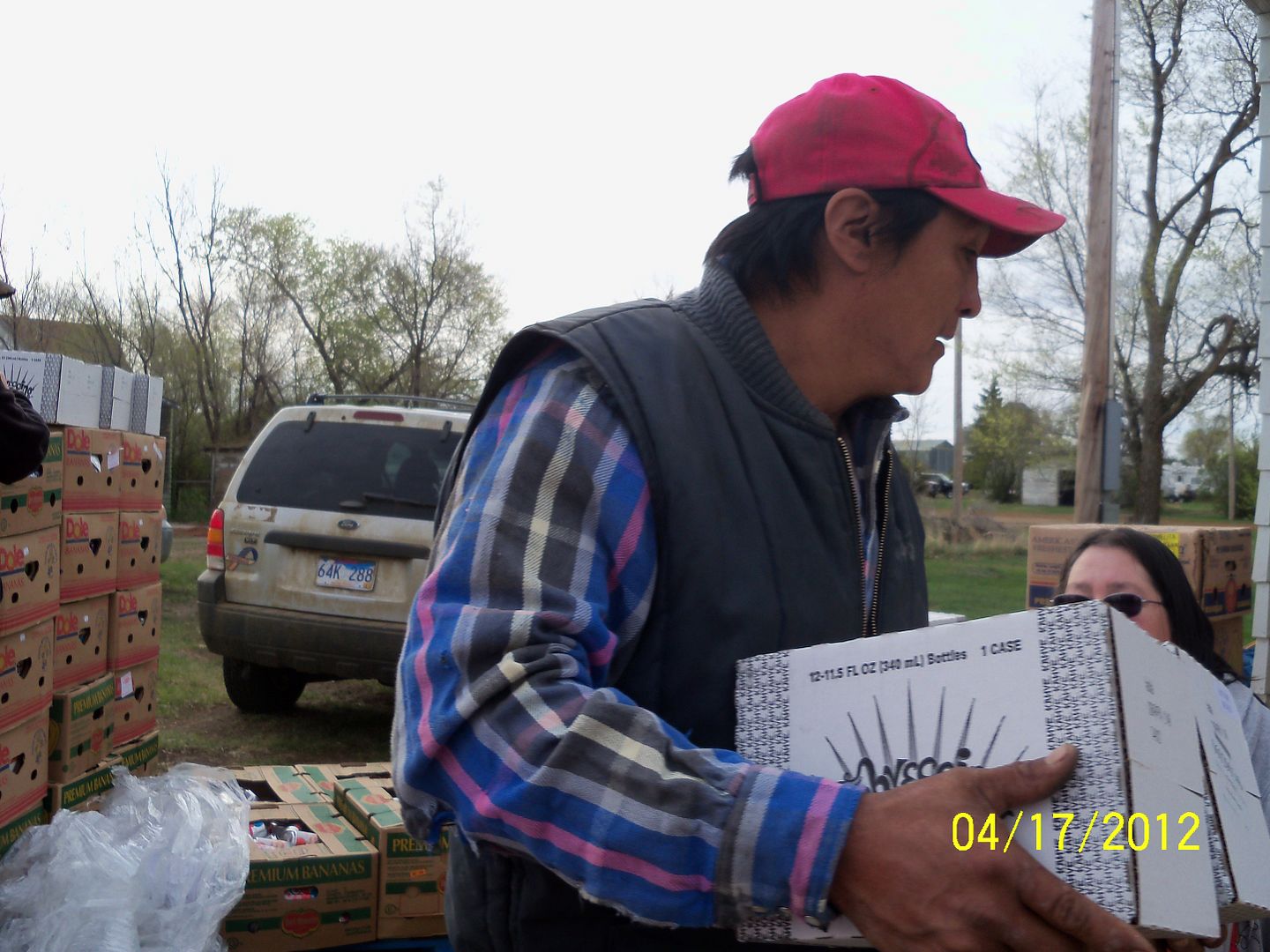 Norman helping unload some food for the pantry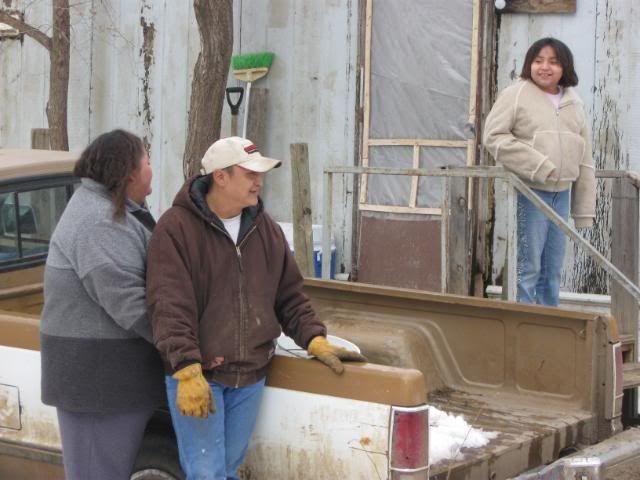 Georgia, her husband Norman, and Norman's niece, Krystal.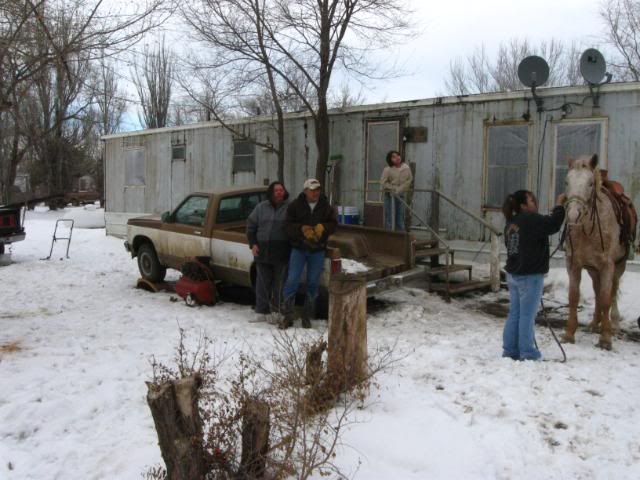 Georgia, Norman, Krystal, and her sister, Kristy, who came to live with Georgia after her mother's alcoholism got in the way of child rearing.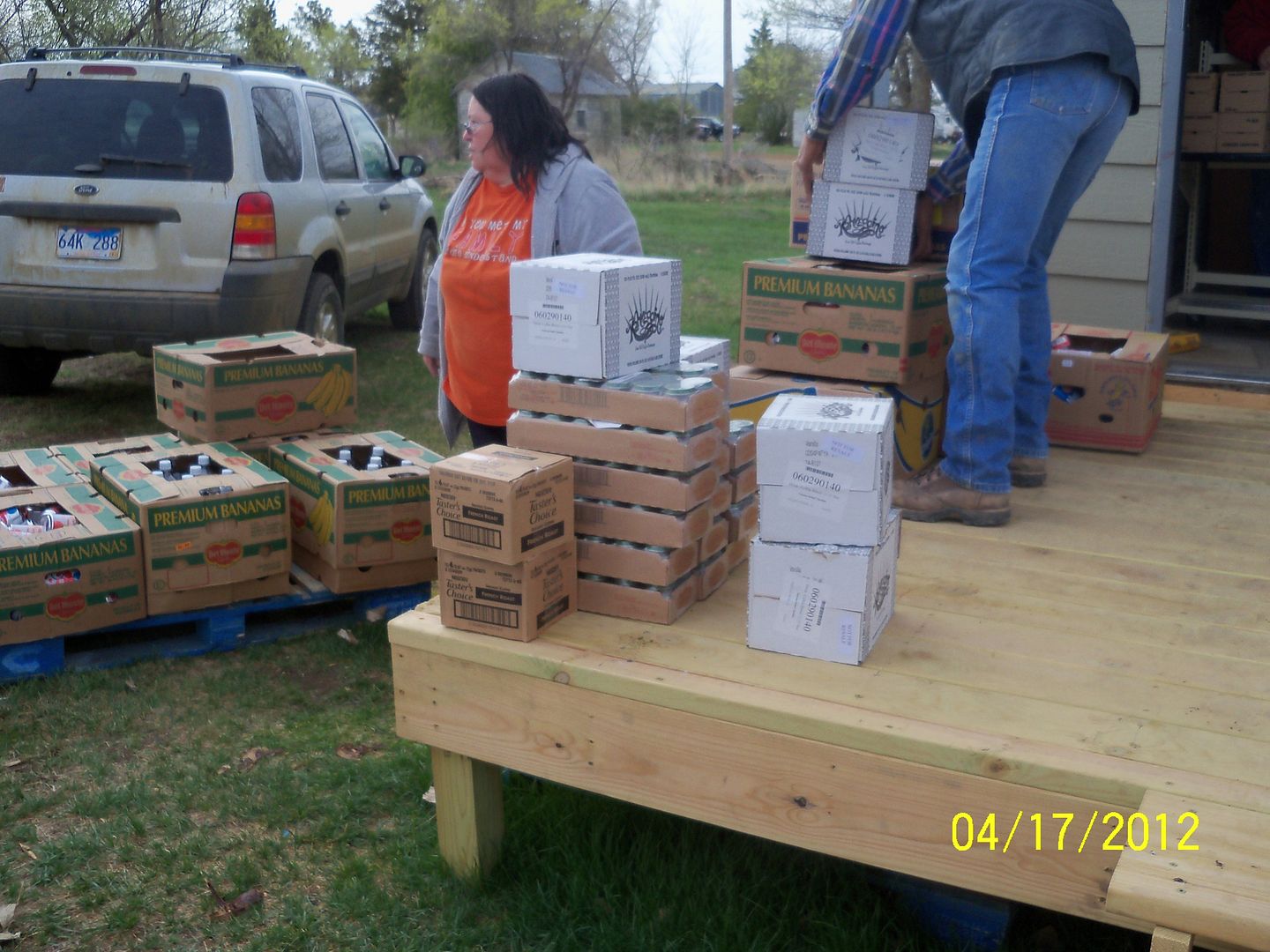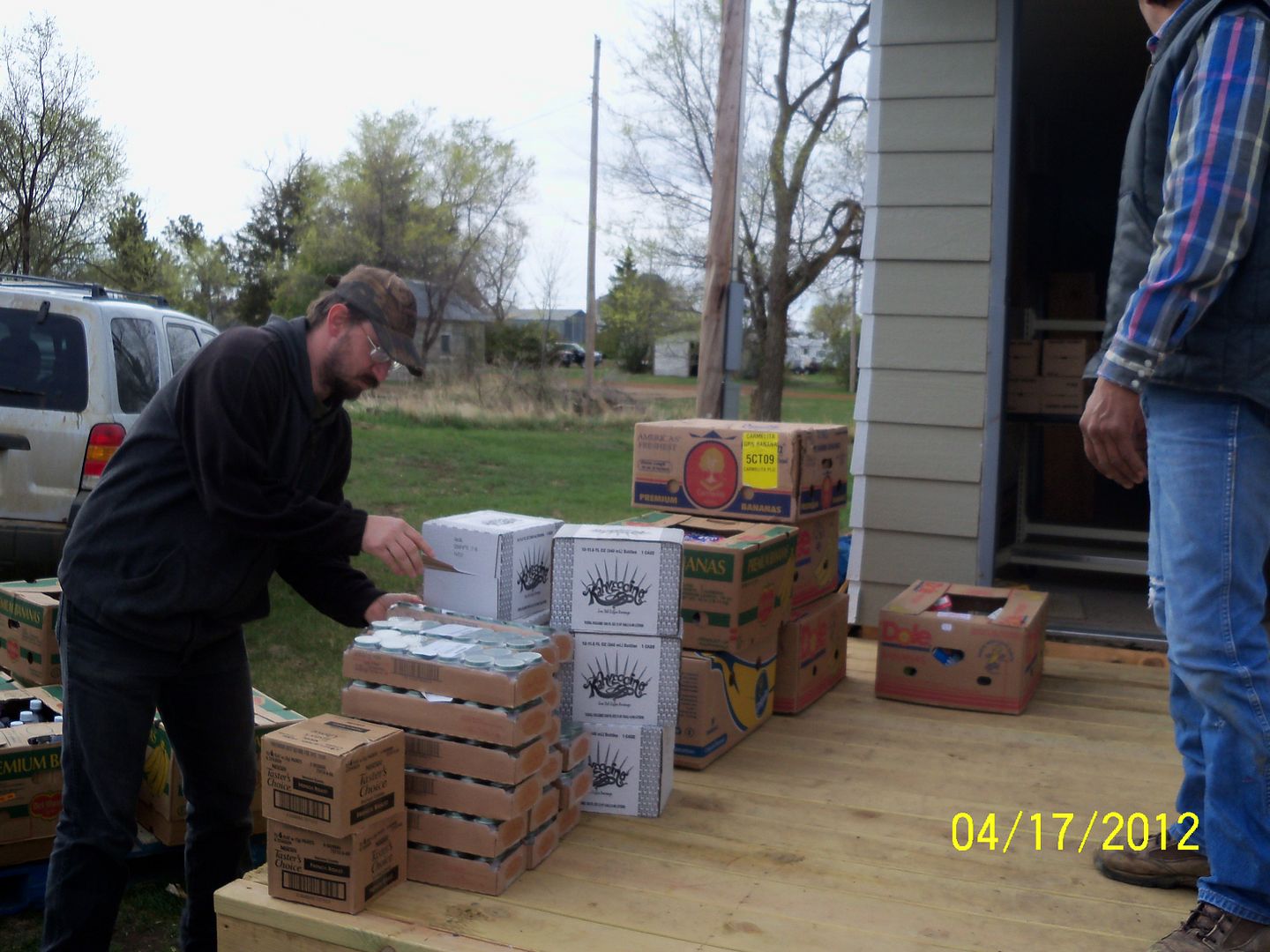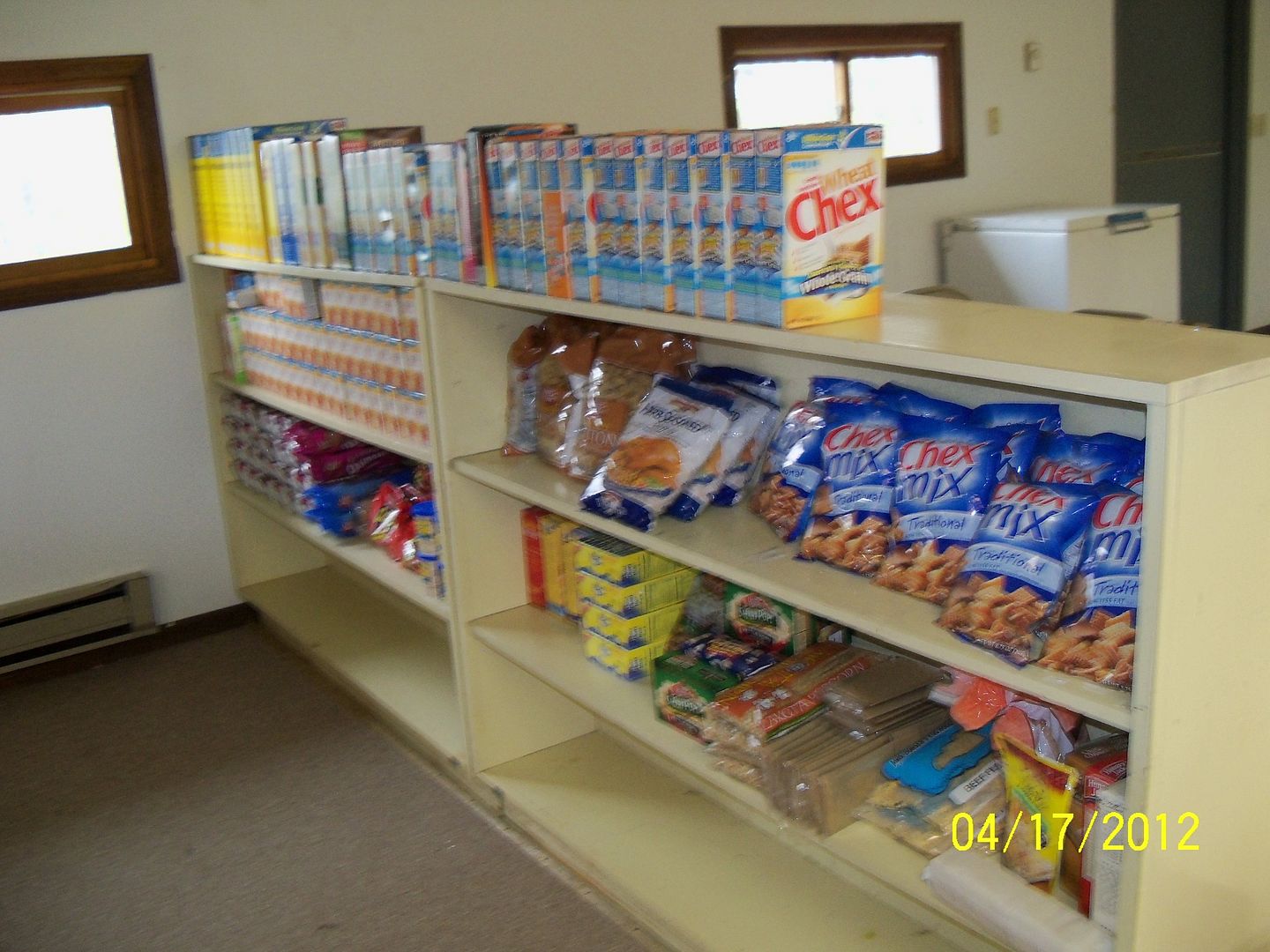 Photos from the last seven months, with Cindy continuing Georgia's work:

Volunteer service starts young: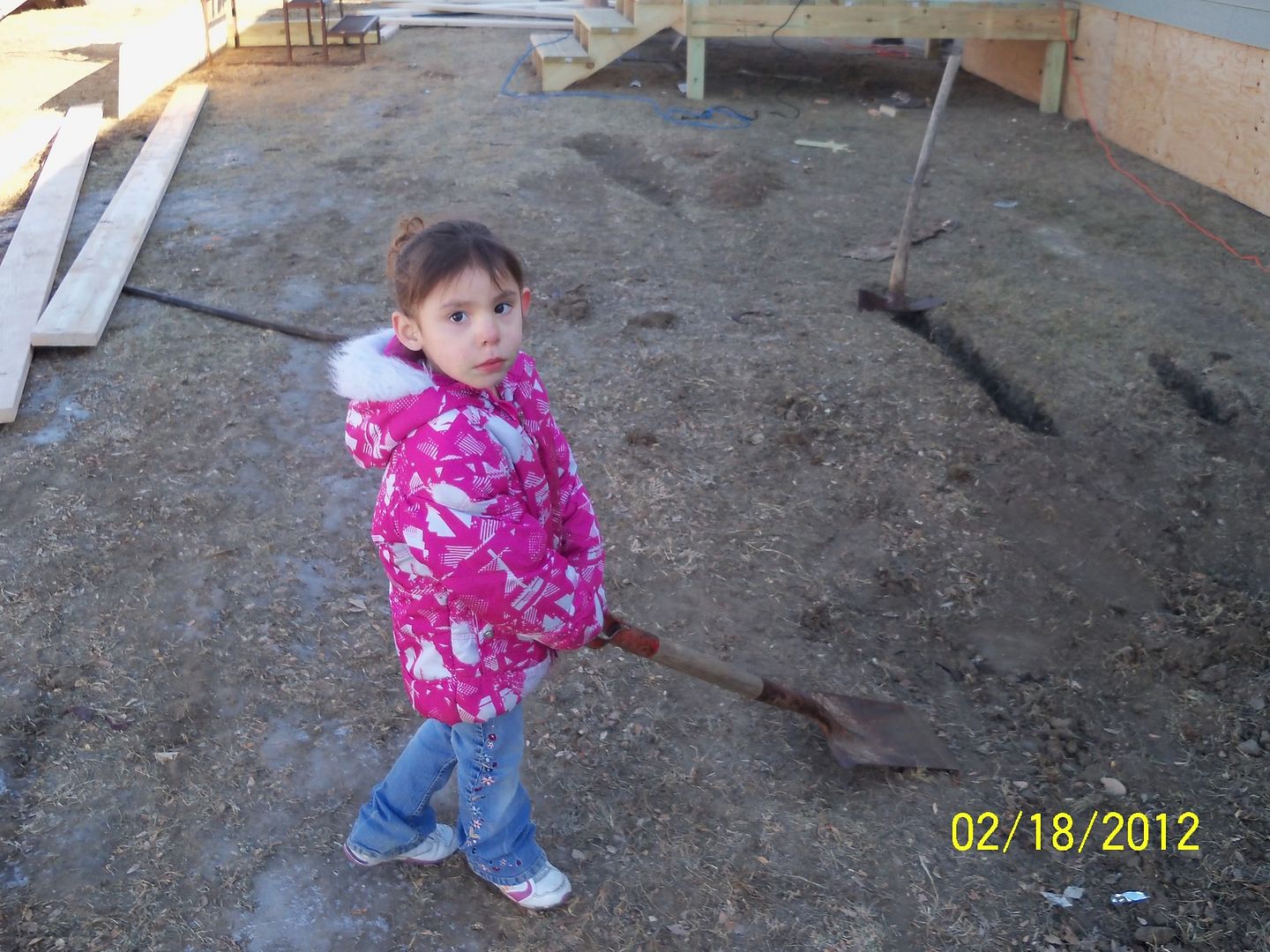 Cutting wood for the skirt and the ramp: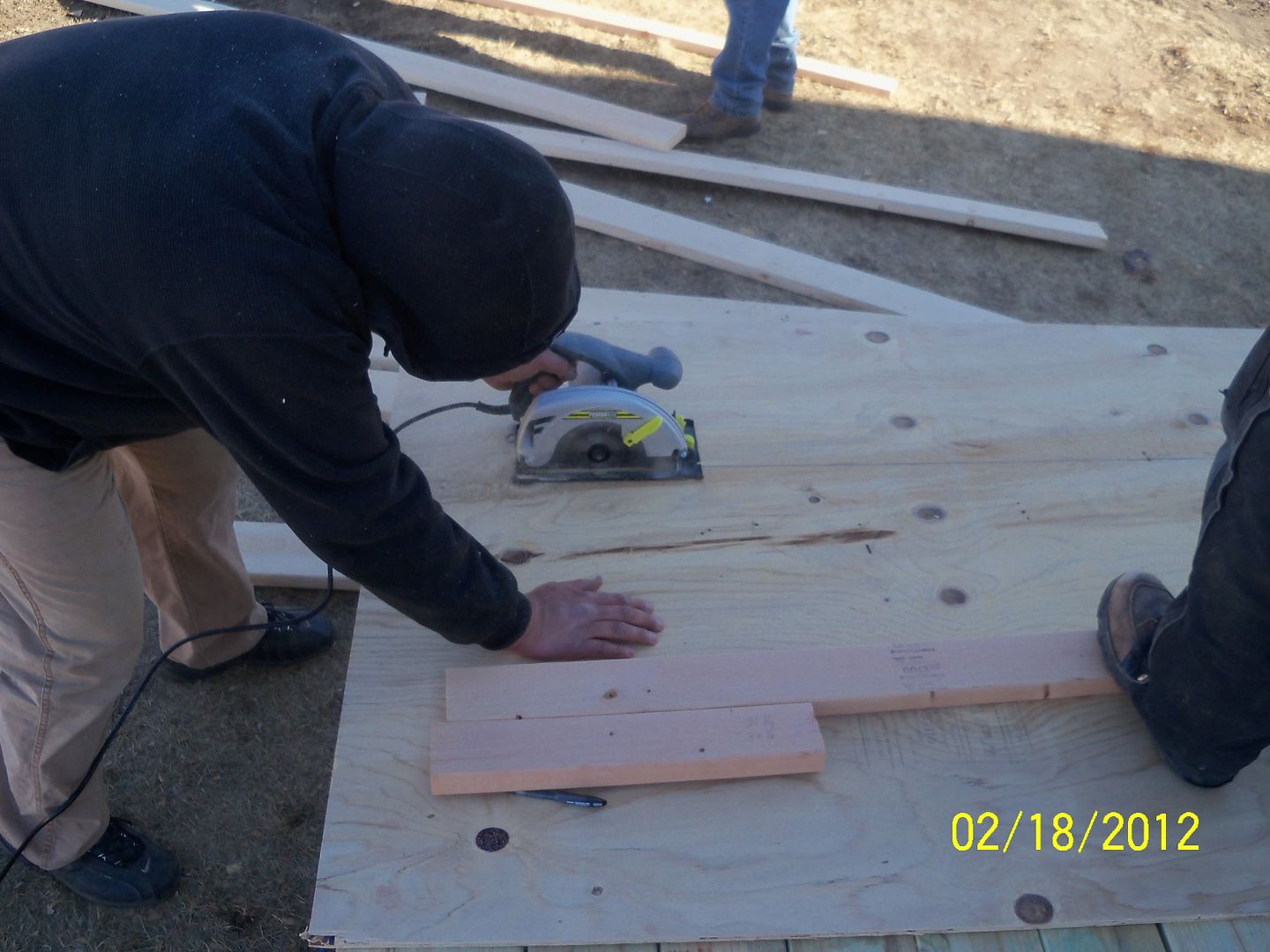 Installing the skirting on the pantry building: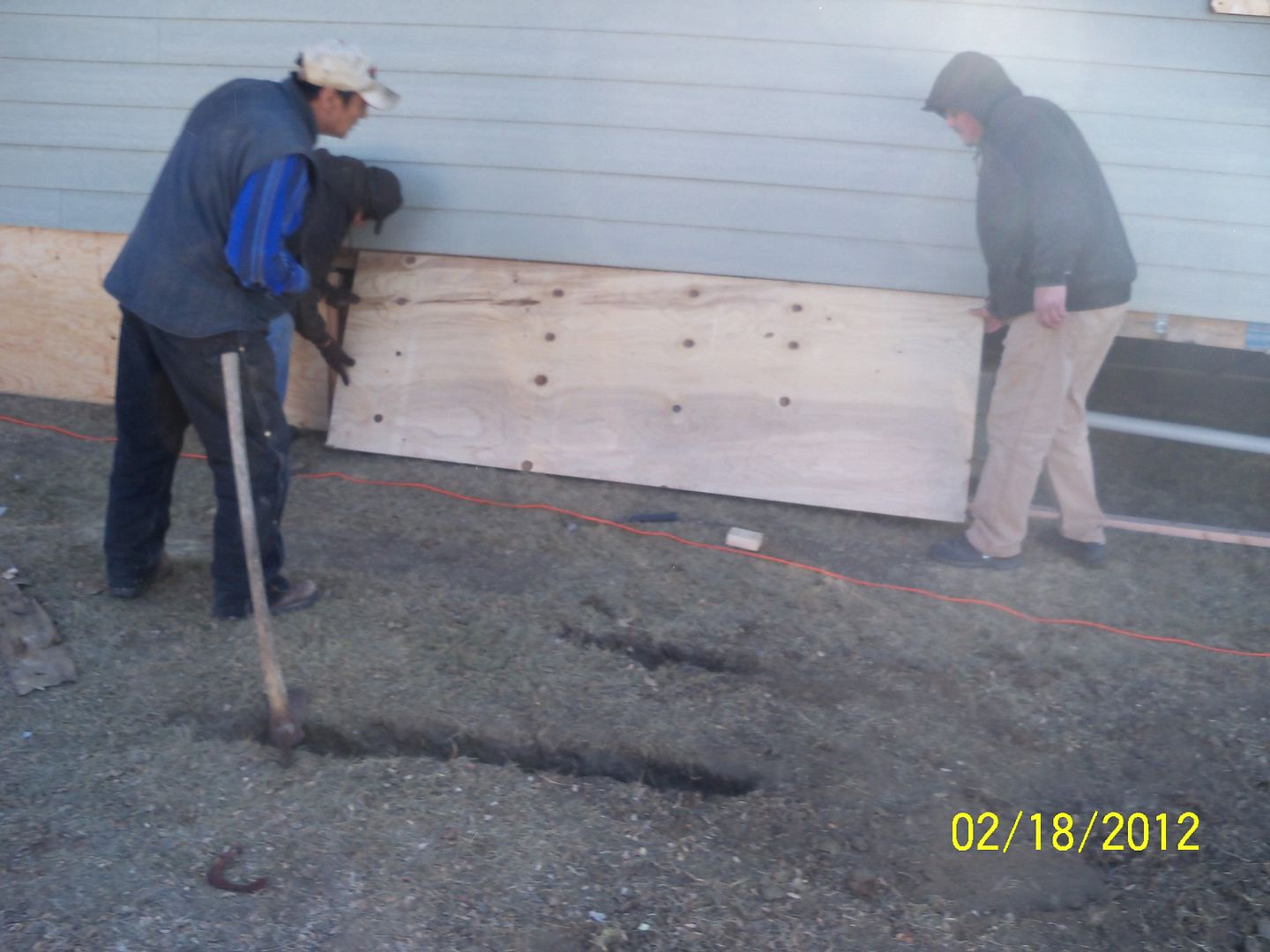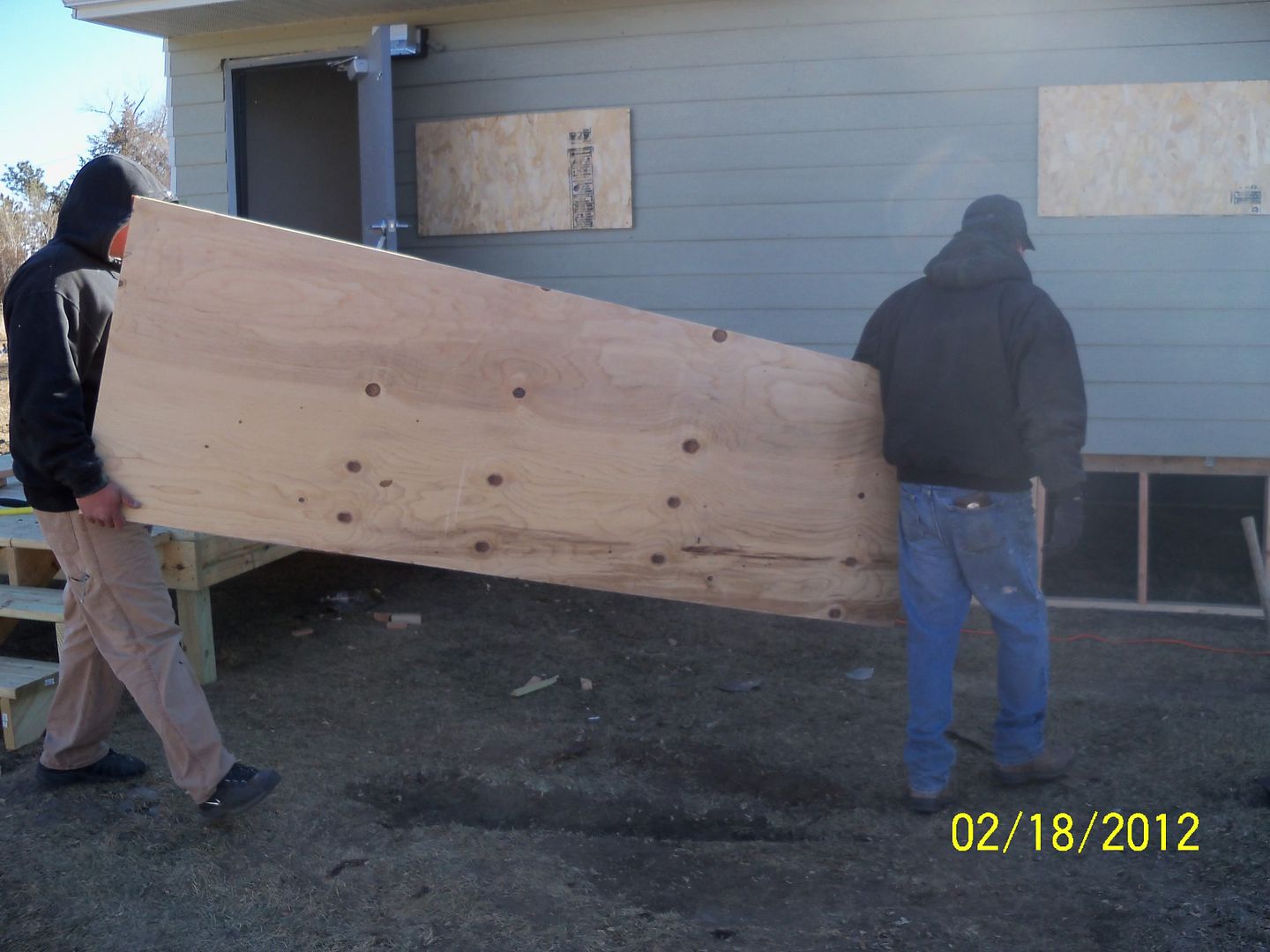 They built, by hand, a wheelchair ramp for clients with disabilities: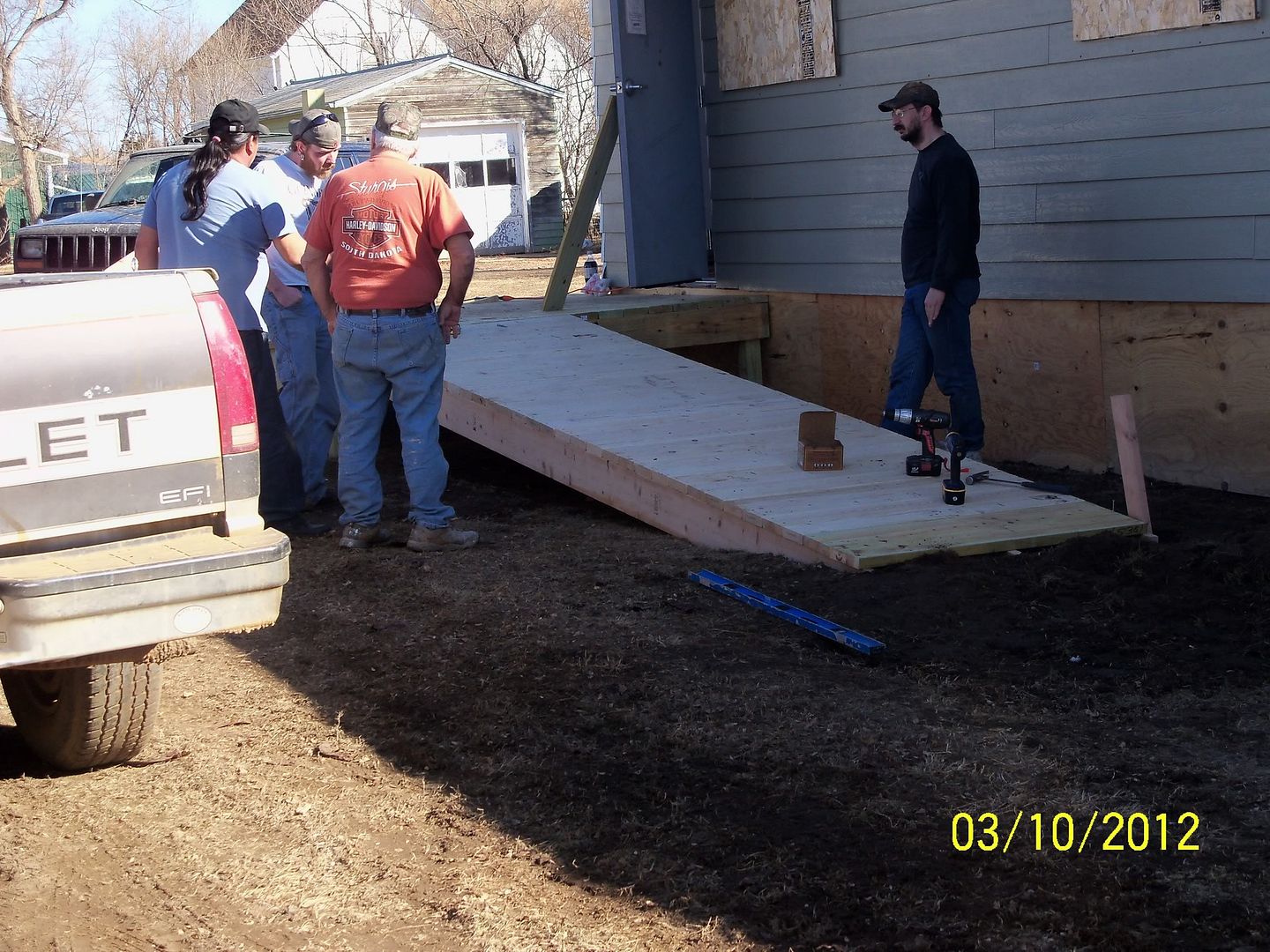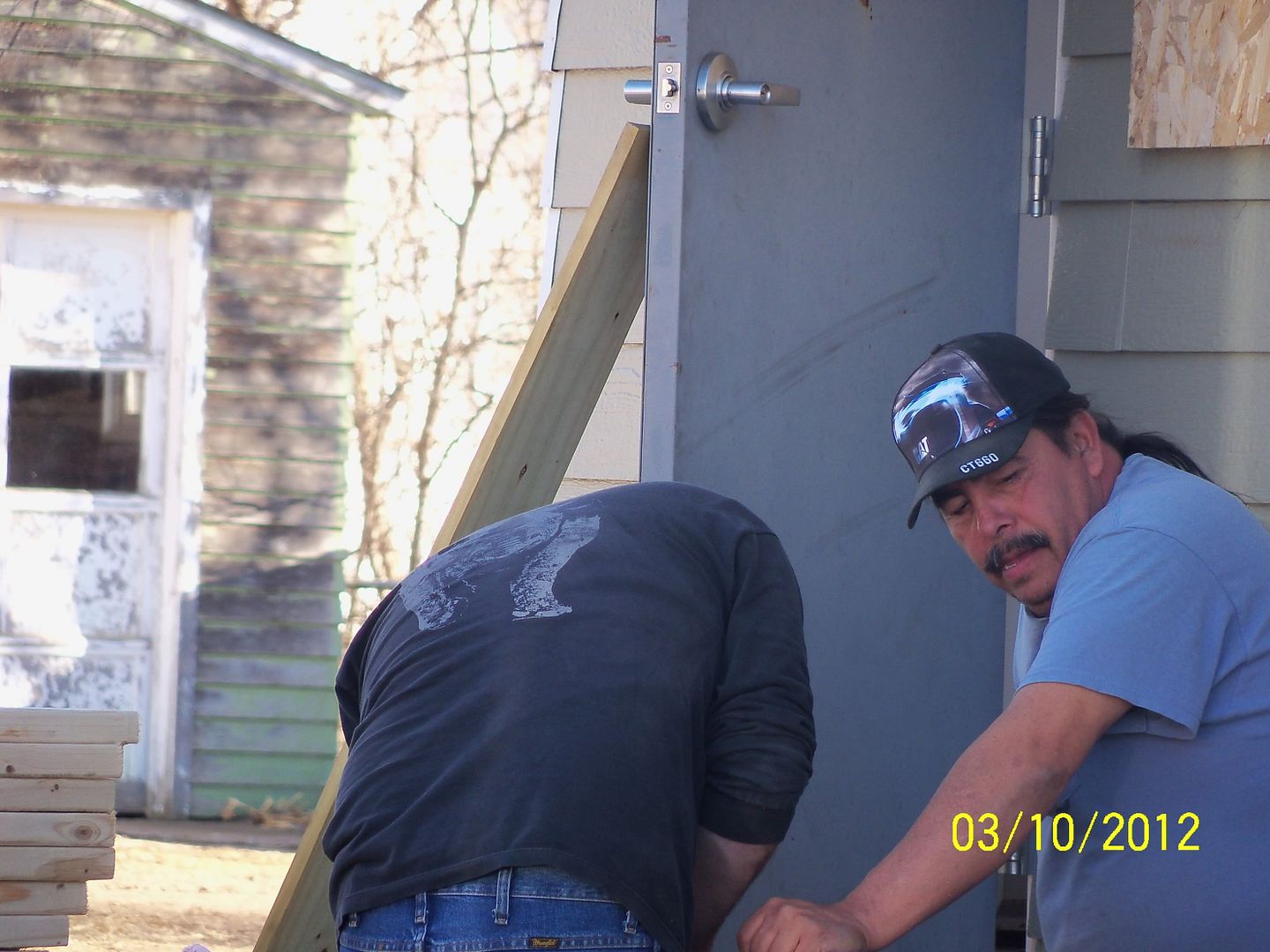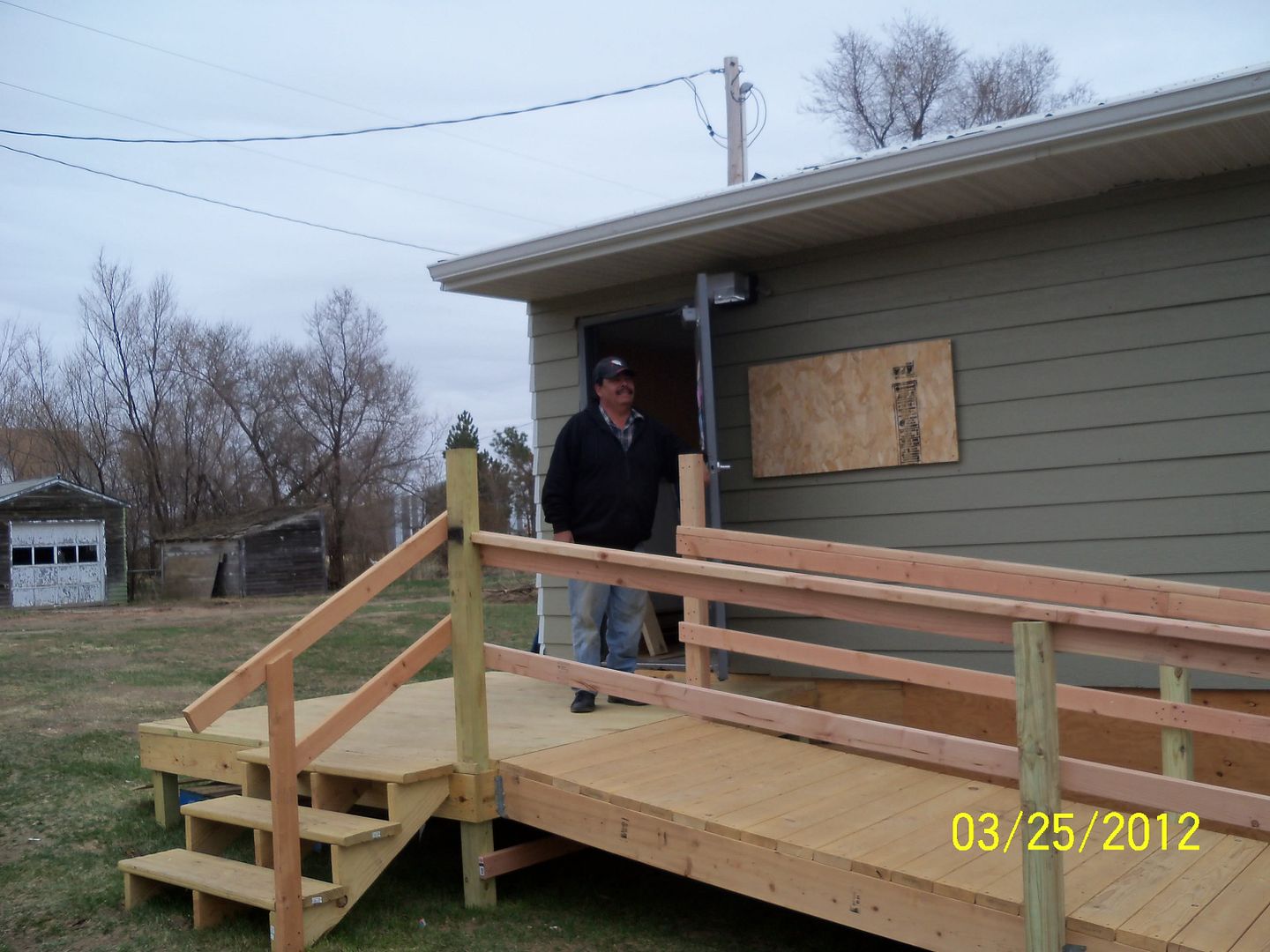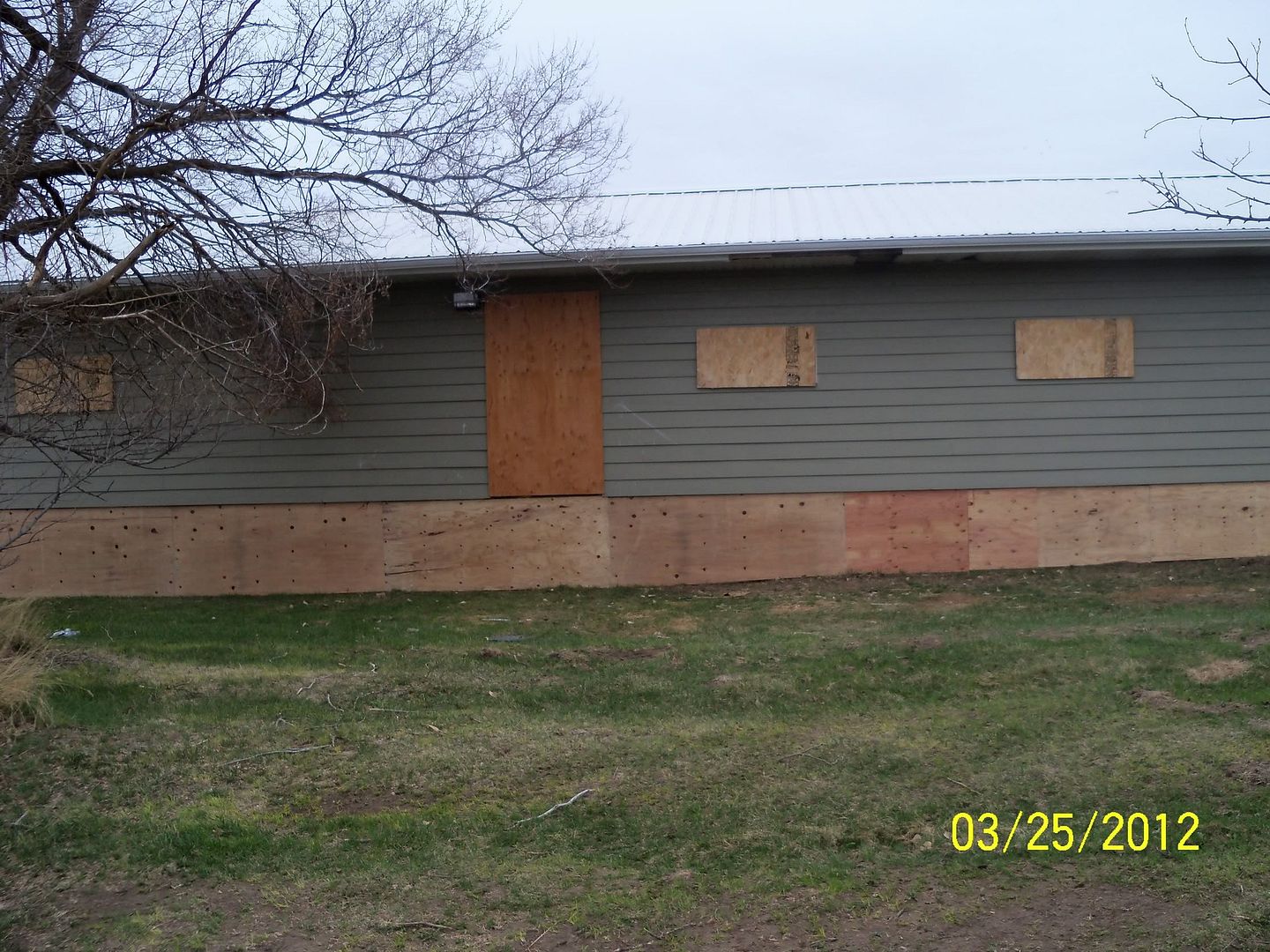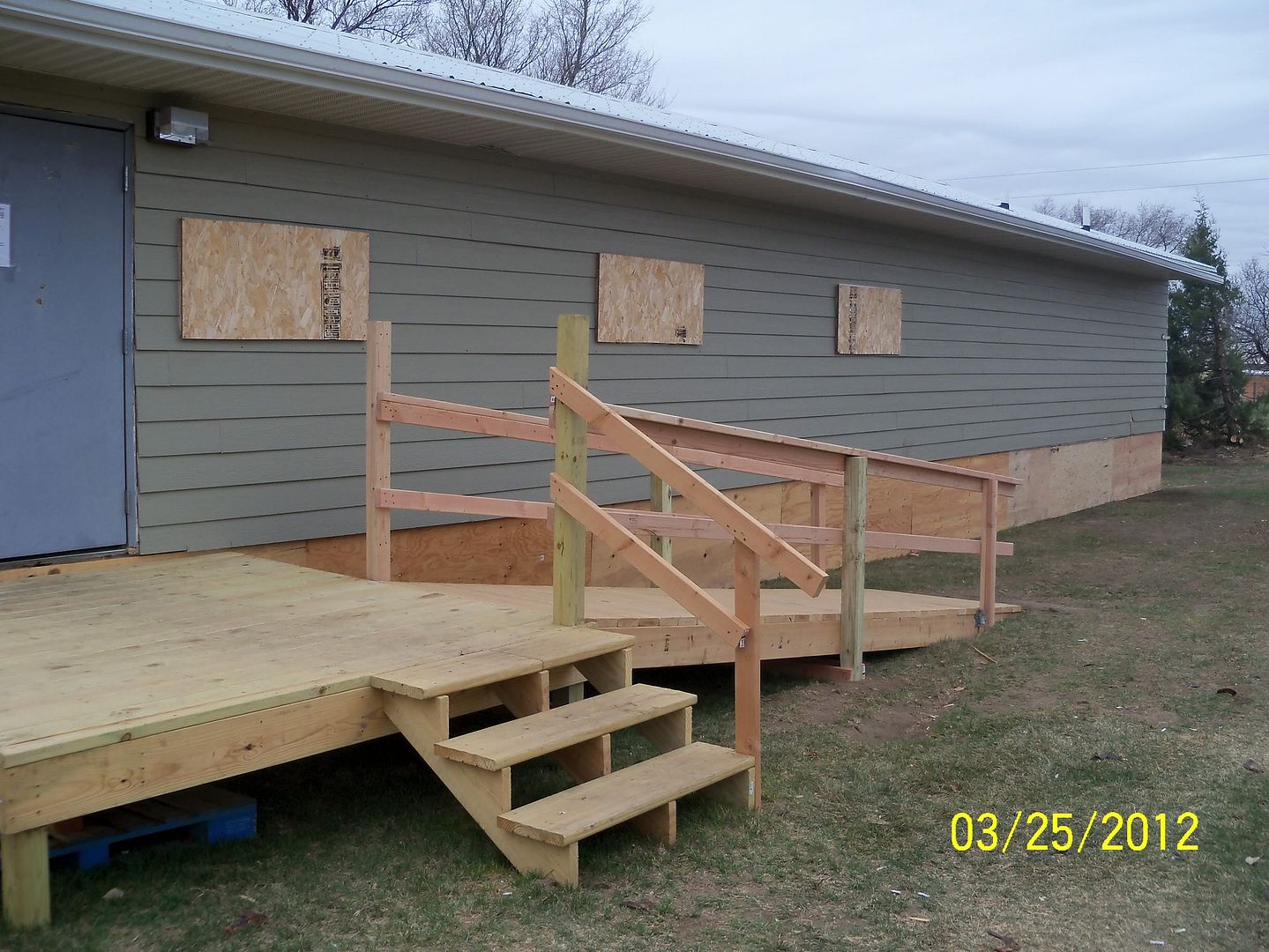 Open for business!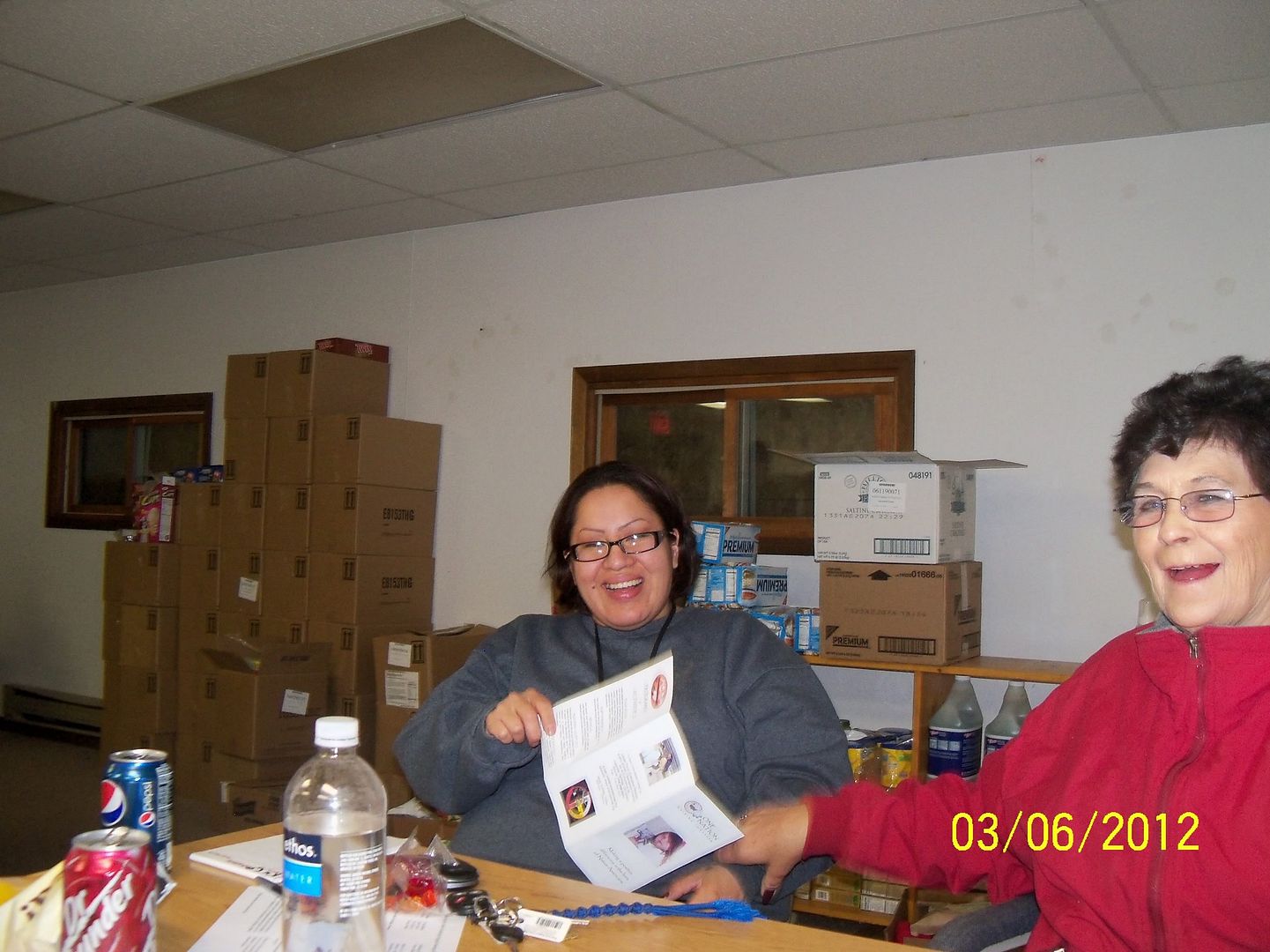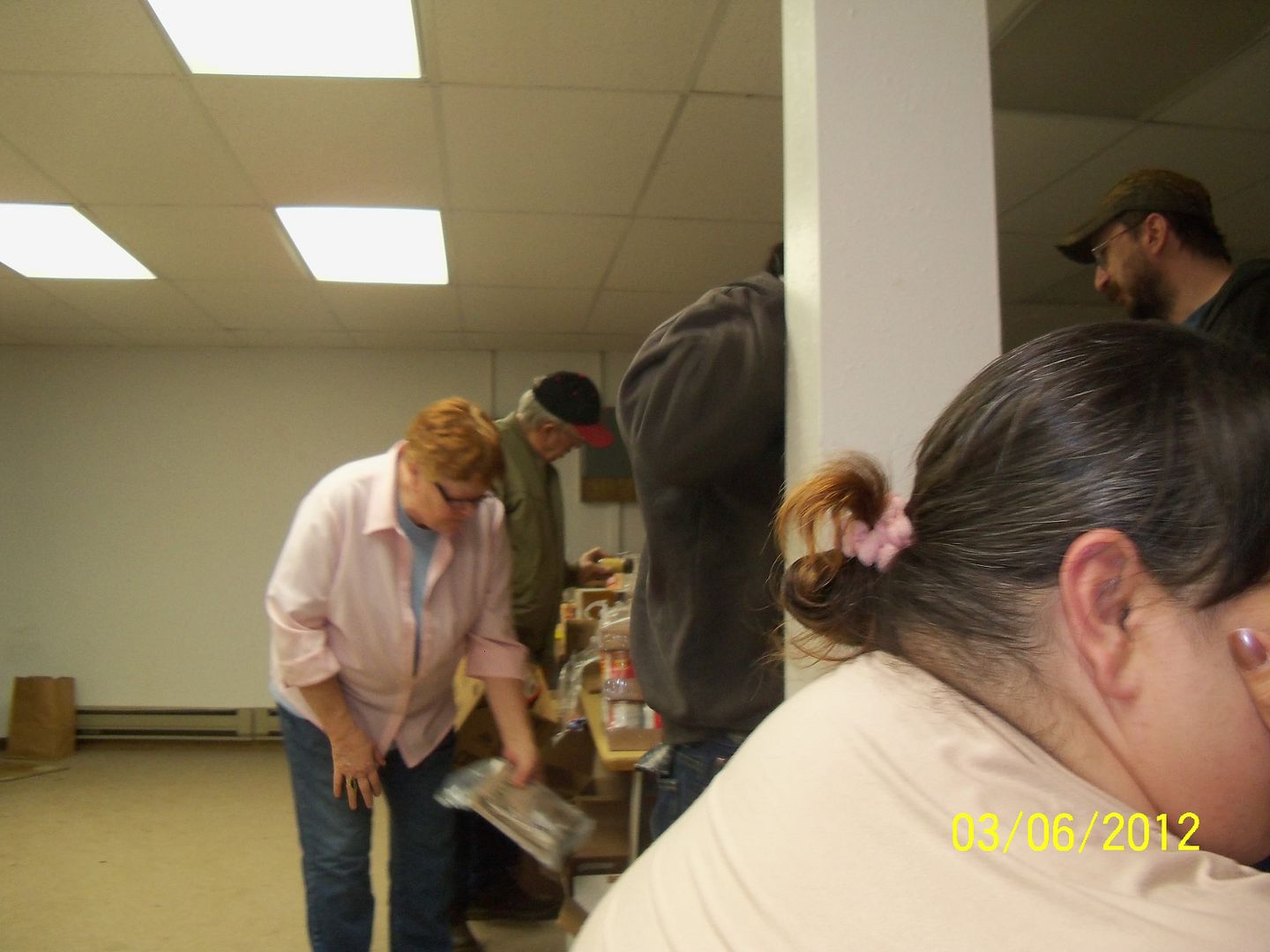 Food bagged for clients for this year's Thanksgiving needs: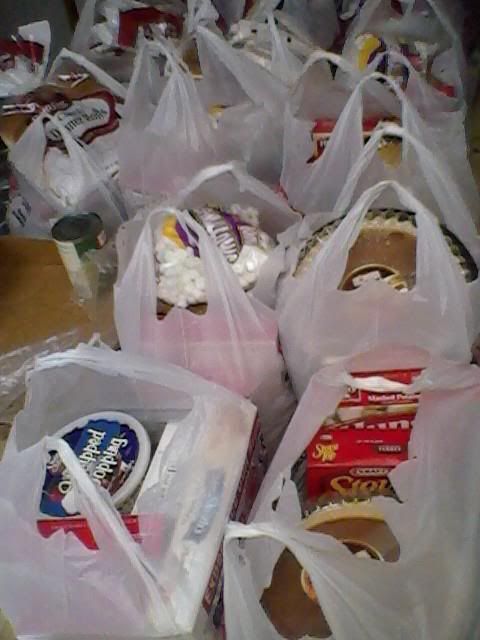 Donated furnishings and other items for folks on the rez: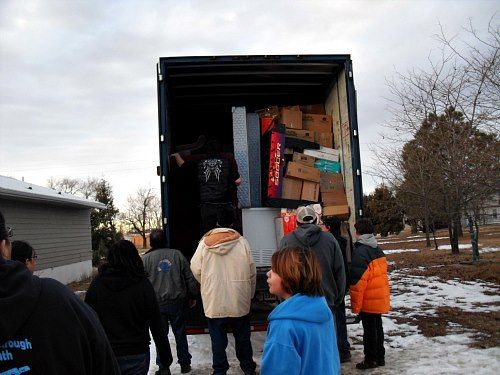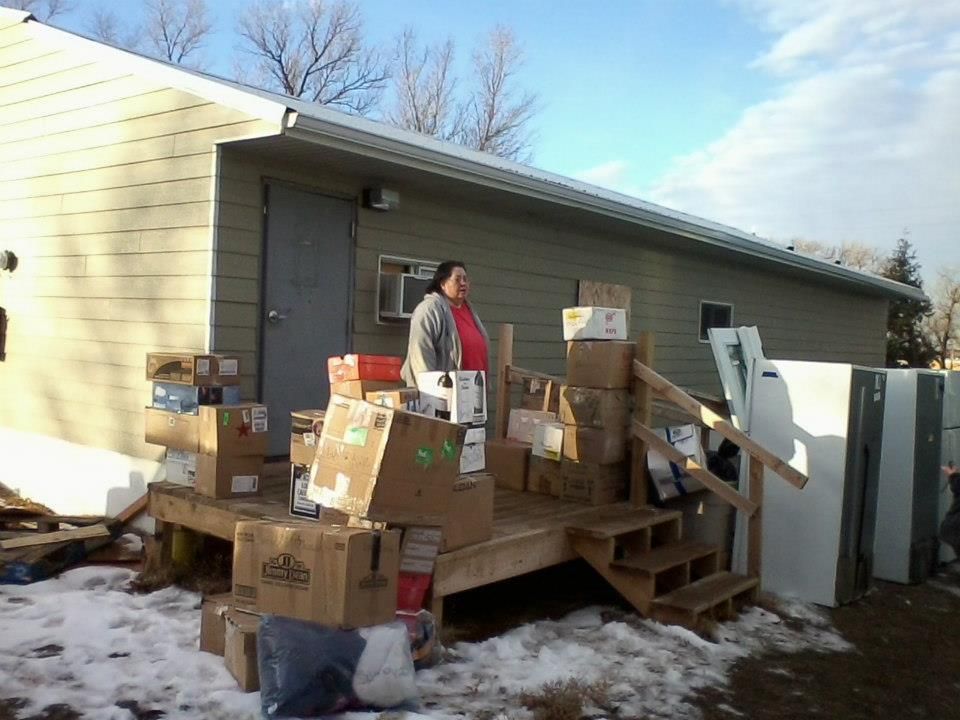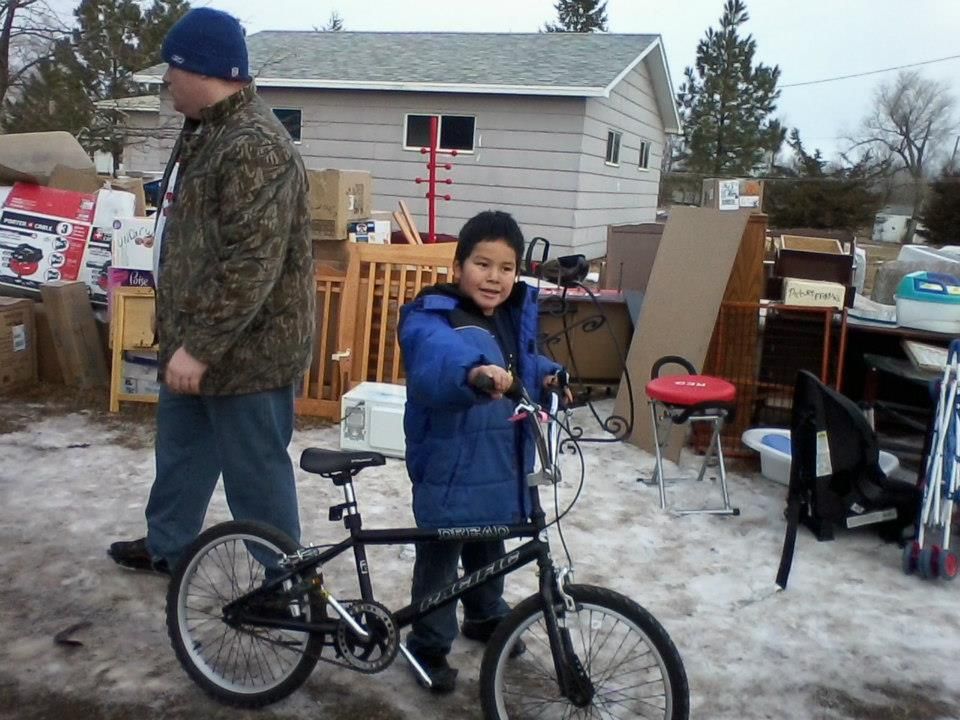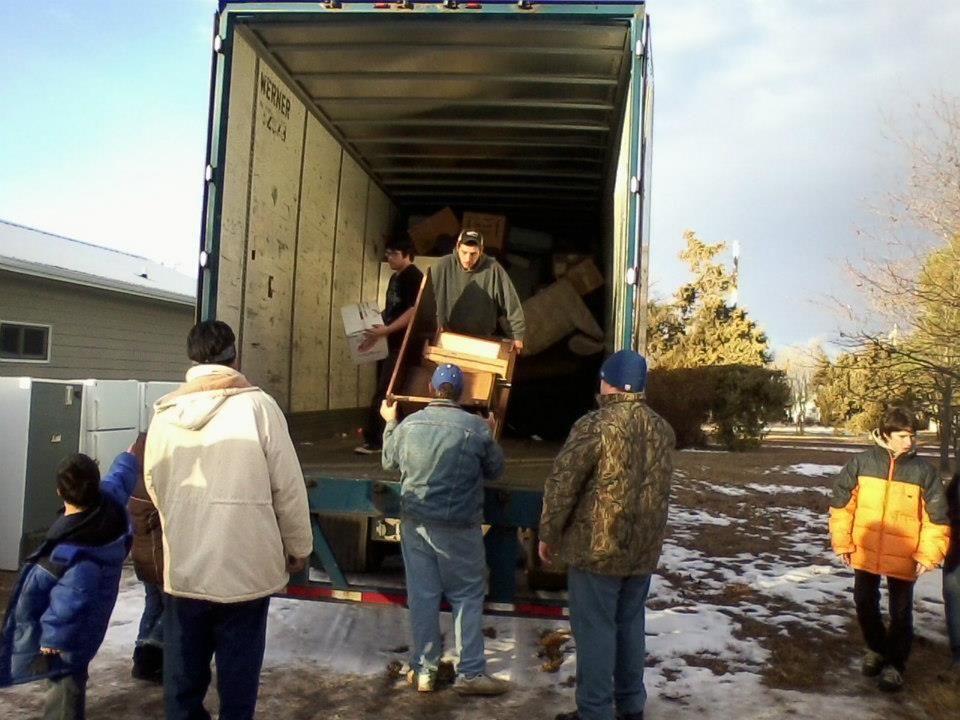 There are 19 regular volunteers at Okiciyap, so betson08 has set the goal for this fundraiser at $1,900, in hopes of getting the equivalent of a $100 gift card for each one. If we can't raise that amount, she'll divide what is raised as best she can. And again, a reminder: Unlike donations to Okiciyap itself,
these donations are NOT tax-deductible.
Here's the widget:
Chi miigwech.