Last night in Seattle the seventh and final scoping hearing for the proposed Maritime Pacific coal mega port at Cherry Point. An overflow crowd came to the hearing with an overwhelming majority in opposition to the project with opponents wearing read and proponents wearing green.
Coal-export hearing packed, mostly by opponents

By Craig Welch and Brian M. Rosenthal

But with the vast majority of the crowd and speakers decked out in red anti-coal shirts, discussion often centered on more than just the so-called Gateway Pacific Terminal. It included concerns about the ecological risks of other proposed Northwest coal ports, from the Oregon side of the Columbia River to southwest Washington.

If all those terminals were built, they would ship more than 140 million tons of coal a year to China and elsewhere, making the Northwest the country's largest exporter of the fossil fuel.

Speakers worried about health risks from diesel fumes and coal dust or from the pollutants that would waft across the Pacific Ocean when the coal was burned in China, India or some place else. A Muslim woman spoke about how her faith urged care for the planet. A cowboy who drove straight from his Montana ranch complained about having to drive so far to be heard. One speaker sang a dirge, another banged a drum and a group of grandmothers testified in jingles.

"Oh we're a gaggle of grannies, urging you off of your fannies," they sang during their testimony. "We're raising our voice, we need a new choice: no more coal."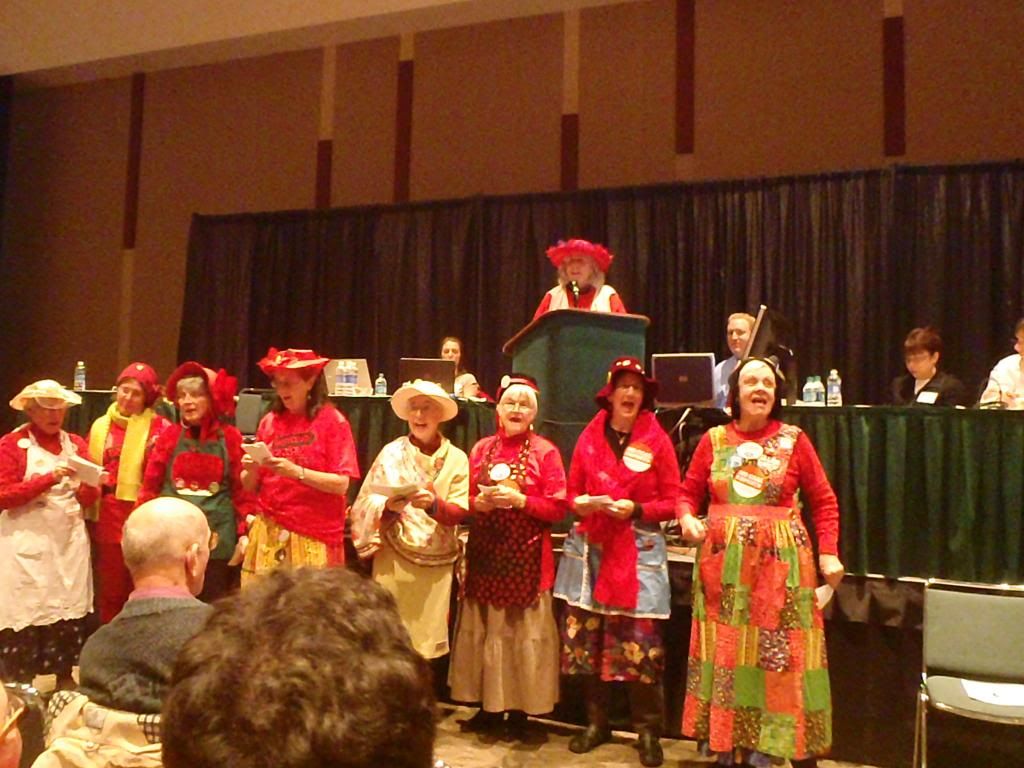 The Raging Grannies sarinanded the panel with a couple of anti-coal songs.
Coal trains on waterfront: Seattle to look at impacts
The city of Seattle, worried at having as many as 18 mile-long coal trains a day passing along the waterfront, is launching its own independent study of local economic impacts, rooted in Mayor Mike McGinn's worry that a huge proposed coal port on northern Puget Sound could cause much pain and yield few gains.

Hearing room number two with a small group of MPT supporters in green

Hearing room number one was a solid sea of red shirted opponents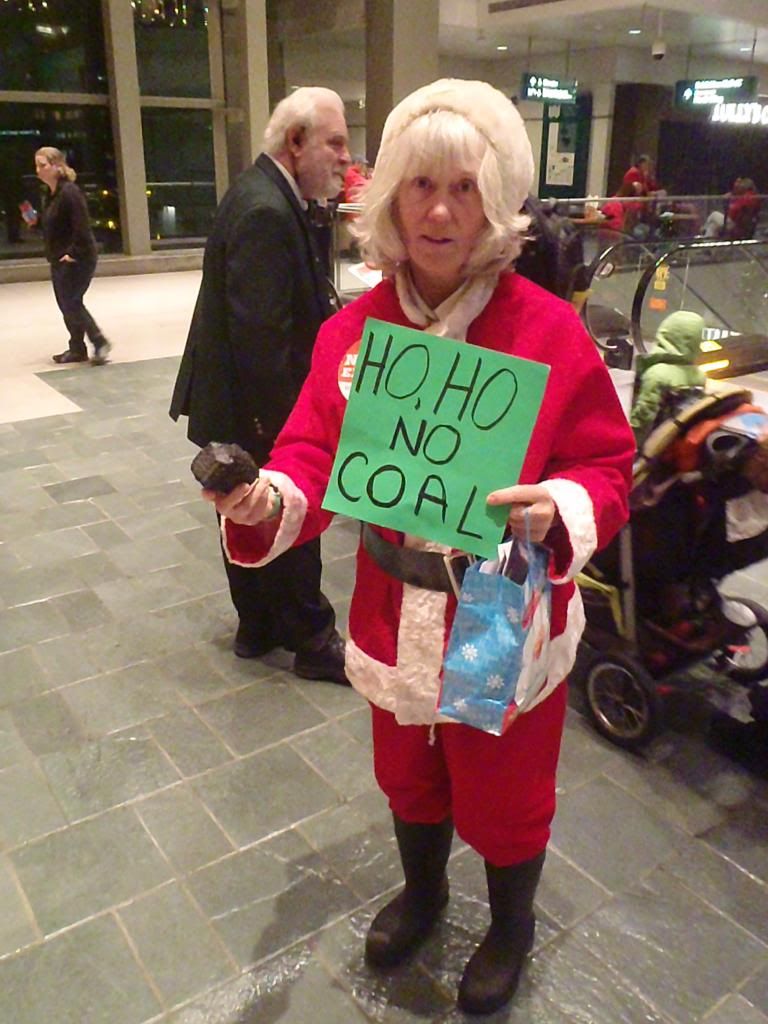 The Coal Companies have been naughty this year.
The public'a response was overwhelmingly negative and unprecedented for these type of hearings. I hope all of the critical issues raised by the many people who commented about the potential negative effects this project would have will make it very difficult to approve such these destructive projects.
You can also submit as many comments as you want on aspects of the project that are a concern to you HERE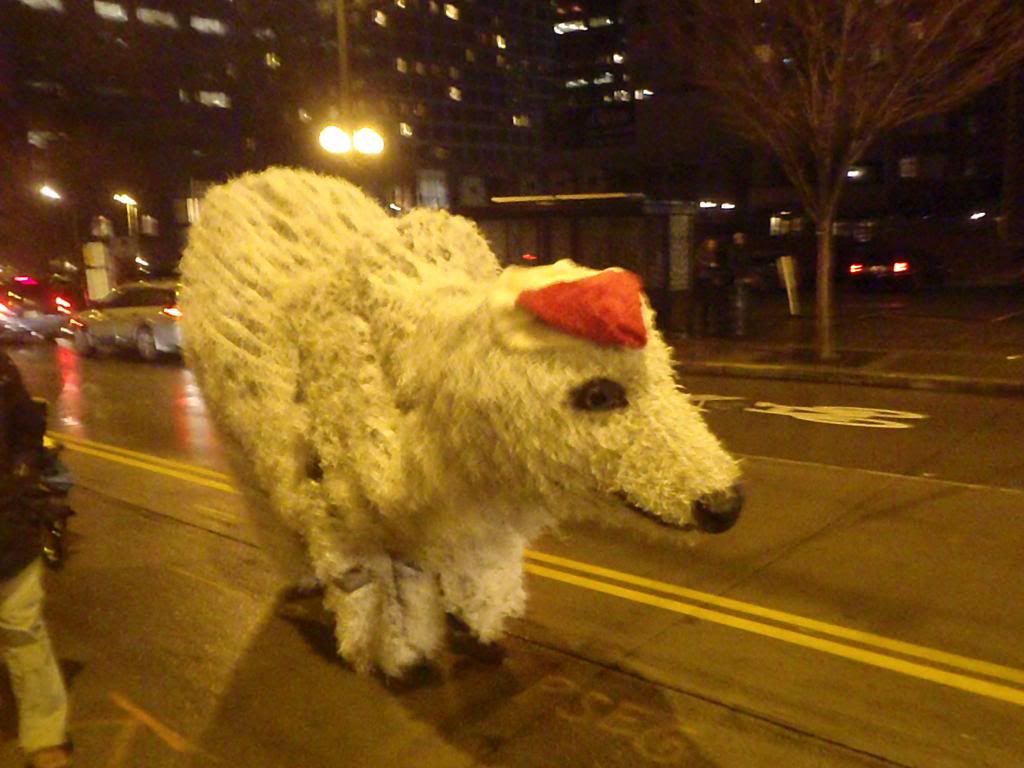 Snowflake the Polar Bear
Whatever the panel decides the people all across this region have stood up and said we don't want these dirty coal ports. That opposition isn't going away if the panel gives M.P.T. its approval. Our implacable opposition will just grow stronger and more resolute if this one or the other coal port projects are allowed to proceed.