I have a lifetime subscription to this great website. I believe it's one of the best things I have ever done with my money. Dailykos changed my life.
I was lost and very frustrated. You see, I used to be a Republican until 2002. I confess I was ignorant. I had campaigned for McCain in 2000, mostly because I was afraid of the damage to America that Bush Jr. could do. I really was not that political. Little did I know what McCain was going to eventually become. But towards the end of 2002 the news was that we were going to invade Iraq. This didn't make any sense to me. I decided to "look under the hood" and started researching.
I lived in Orange County, CA a Republican bastion (in 2004 I became Precinct Captain and in my precict there were only 3 registered Democrats).
Whenever I found something intelligent on the web about Iraq, the chances was that it was a diary or a comment in Dailykos. Dailykos became an "oasis of truth" as I say in my sig. So in 2004 I stopped lurking and I joined.
Soon I was able to exchange information and learn about all sorts of things. The more I learned the more active I got. Dailykos became the catalyst for a lot of what I did since then.
Not only did I learn but I got to meet all sorts of people who shared the same vision about America and the world. It gave me a sense that however difficult things had become for all of us, there was hope. Hope that acting together we could make a difference.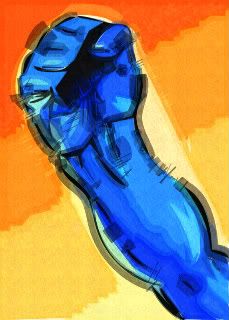 Since then I became involved in all sorts of things and I believe I have made contributions that I alone could not possible have made. Causes ranging from Single Payer to stopping the activities of the religious right in the military to pitching in the campaigns of local progressive candidates to working in presidential elections.
I do believe now that Dailykos has become an indispensable focal point for the future of our country and the world.
As Markos has pointed out, Dailykos will have to rely more and more on subscriptions to keep going, advertising revenue is becoming less and less what keeps operations going.
So subscriptions are becoming more needed all the time.
So if you haven't done it and you can spare $40 go here and buy a subscription;
Or if you can't afford one tell us so and I and others will buy you one;

I want a prescription subscription to Daily Kos!


1. ✓lpggirl given by boadicea
2. ✓scarletraven given by boadicea
3. ✓Fishgrease given by Raina? where4art?
4. ✓stevie avebury given by boadicea
5. ✓scamperdo
6. ✓secret38b given by boadicea
7. ✓Texdude50 given by Steveningen
8. ✓BoiseBlue given by eeff
9. Homer177
10. ✓Kaos given by Lorikeet
11. ✓empty vessel given by blue jersey mom
12. ✓Ole Texan given by politik
13. ✓Annalize5 given by joanbrooker
14. ✓luckydog given by Shockwave
15. pale cold
16. suesue
17. northerntier
18. LilithGardener
19. blue91
20. ✓Senor Unoball given by paradise50

21. ✓Sand Hill Crane
22. gabriella
23. KentuckyKat
24. entrelac
25. teknohed
26. ✓OLinda
27. Bob Love
28. ✓misterwade given by mergenow
29. von Dutch
30. ✓smiley7 given by 3goldens
31. MajorKong
32. InsultComicDog
33. ✓OIL GUY given by zenbassoon
34. ✓CherrytheTart given by zenbassoon
35. ncheyenne
36. ✓FloridaSNMOM given by joanbrooker
37. Thomasina
38.
39.
40.

Or if you can make a donation with Act Blue;
https://secure.actblue.com/...
Dailykos has given me a chance to make a difference and it is now a huge part of my life.
My next project is to organize the 1st meeting of the Los Angeles Kossacks to be held on January 12 somewhere downtown. I'll diary soon after I pick the location.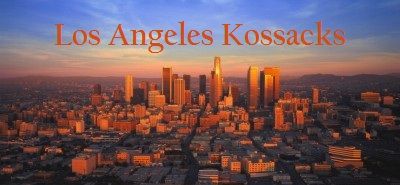 Do you want a subscription?
Tell me in the comments if you don't have one!