Why? Because it's NEVER the right time to talk about how to prevent things like this from happening. I was going to write something blistering about "now is not the time" yesterday but the last thing we needed was yet another gun diary, and given the shooting in the hosptal in Birmingham today, it's positively the time. So, in the if not now, when? tradition, follow me below the great orange gunrest for a very unsettling list of the gun tragedies since Columbine put together by Think Progress with some commentary.
But First, A Word From Our Sponsor:
Top Comments recognizes the previous day's Top Mojo and strives to promote each day's outstanding comments through nominations made by Kossacks like you. Please send comments (before 9:30pm ET) by email to topcomments@gmail.com or by our KosMail message board. Just click on the Spinning Top to make a submission. Look for the Spinning Top to pop up in diaries posts around Daily Kos.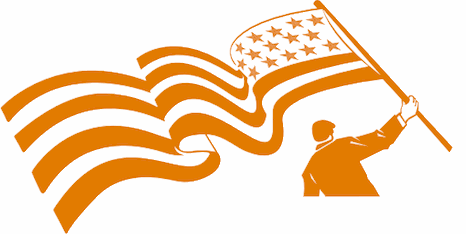 Make sure that you include the direct link to the comment (the URL), which is available by clicking on that comment's date/time. Please let us know your Daily Kos user name if you use email so we can credit you properly. If you send a writeup with the link, we can include that as well. The diarist poster reserves the right to edit all content.
Please come in. You're invited to make yourself at home!
I remember Columbine vividly, but not for the usual reasons. I was teaching my first class ever, a course called "The American Character" for the American Studies department at California State University Fullerton, during the semester when I was taking my qualifying exams for the doctorate. I KNEW on Tuesday that I wasn't going to have a class prepared for Thursday, (I was taking the exams the following week) and then on Wednesday Columbine happened. So I walked into the classroom, said "Columbine. Is this an example of the American Character?" and then monitored the discussion, because my students really wanted to talk about it. Their take? Absolutely, Positively, DEFINITELY part of the American character, and that's something we have to change.
But, of course, we haven't. So, in full, A Timeline Of Mass Shootings In The US Since Columbine. There are twenty-nine of them (they cherry-picked, and they didn't explain why - this is here to show how many even a cherry-picked list would include). Fourteen (almost half) since the 2008 election.
December 11, 2012. On Tuesday, 22-year-old Jacob Tyler Roberts killed 2 people and himself with a stolen rifle in Clackamas Town Center, Oregon. His motive is unknown.

September 27, 2012. Five were shot to death by 36-year-old Andrew Engeldinger at Accent Signage Systems in Minneapolis, MN. Three others were wounded. Engeldinger went on a rampage after losing his job, ultimately killing himself.

August 5, 2012. Six Sikh temple members were killed when 40-year-old US Army veteran Wade Michael Page opened fire in a gurdwara in Oak Creek, Wisconsin. Four others were injured, and Page killed himself.

July 20, 2012. During the midnight premiere of The Dark Knight Rises in Aurora, CO, 24-year-old James Holmes killed 12 people and wounded 58. Holmes was arrested outside the theater.

May 29, 2012. Ian Stawicki opened fire on Cafe Racer Espresso in Seattle, WA, killing 5 and himself after a citywide manhunt.

April 6, 2012. Jake England, 19, and Alvin Watts, 32, shot 5 black men in Tulsa, Oklahoma, in a racially motivated shooting spree. Three died.

April 2, 2012. A former student, 43-year-old One L. Goh killed 7 people at Oikos University, a Korean Christian college in Oakland, CA. The shooting was the sixth-deadliest school massacre in the US and the deadliest attack on a school since the 2007 Virginia Tech massacre.

October 14, 2011. Eight people died in a shooting at Salon Meritage hair salon in Seal Beach, CA. The gunman, 41-year-old Scott Evans Dekraai, killed six women and two men dead, while just one woman survived. It was Orange County's deadliest mass killing.

September 6, 2011. Eduardo Sencion, 32, entered an IHOP restaurant in Carson City, NV and shot 12 people. Five died, including three National Guard members.

January 8, 2011. Former Rep. Gabby Giffords (D-AZ) was shot in the head when 22-year-old Jared Loughner opened fire on an event she was holding at a Safeway market in Tucson, AZ. Six people died, including Arizona District Court Chief Judge John Roll, one of Giffords' staffers, and a 9-year-old girl. 19 total were shot. Loughner has been sentenced to seven life terms plus 140 years, without parole.

August 3, 2010. Omar S. Thornton, 34, gunned down Hartford Beer Distributor in Manchester, CT after getting caught stealing beer. Nine were killed, including Thornton, and two were injured.

November 5, 2009. Forty-three people were shot by Army psychiatrist Nidal Malik Hasan at the Fort Hood army base in Texas. Hasan reportedly yelled "Allahu Akbar!" before opening fire, killing 13 and wounding 29 others.

April 3, 2009. Jiverly Wong, 41, opened fire at an immigration center in Binghamton, New York before committing suicide. He killed 13 people and wounded 4.

March 29, 2009. Eight people died in a shooting at the Pinelake Health and Rehab nursing home in Carthage, NC. The gunman, 45-year-old Robert Stewart, was targeting his estranged wife who worked at the home and survived. Stewart was sentenced to life in prison.

February 14, 2008. Steven Kazmierczak, 27, opened fire in a lecture hall at Northern Illinois University, killing 6 and wounding 21. The gunman shot and killed himself before police arrived. It was the fifth-deadliest university shooting in US history.

February 7, 2008. Six people died and two were injured in a shooting spree at the City Hall in Kirkwood, Missouri. The gunman, Charles Lee Thornton, opened fire during a public meeting after being denied construction contracts he believed he deserved. Thornton was killed by police.

December 5, 2007. A 19-year-old boy, Robert Hawkins, shot up a department store in the Westroads Mall in Omaha, NE. Hawkins killed 9 people and wounded 4 before killing himself. The semi-automatic rifle he used was stolen from his stepfather's house.

April 16, 2007. Virginia Tech became the site of the deadliest school shooting in US history when a student, Seung-Hui Choi, gunned down 56 people. Thirty-two people died in the massacre.

February 12, 2007. In Salt Lake City's Trolley Square Mall, 5 people were shot to death and 4 others were wounded by 18-year-old gunman Sulejman Talović. One of the victims was a 16-year-old boy.

October 2, 2006. An Amish schoolhouse in Lancaster, PA was gunned down by 32-year-old Charles Carl Roberts, Roberts separated the boys from the girls, binding and shooting the girls. 5 young girls died, while 6 were injured. Roberts committed suicide afterward.

March 25, 2006. Seven died and 2 were injured by 28-year-old Kyle Aaron Huff in a shooting spree through Capitol Hill in Seattle, WA. The massacre was the worst killing in Seattle since 1983.

March 21, 2005. Teenager Jeffrey Weise killed his grandfather and his grandfather's girlfriend before opening fire on Red Lake Senior High School, killing 9 people on campus and injuring 5. Weise killed himself.

March 12, 2005. A Living Church of God meeting was gunned down by 44-year-old church member Terry Michael Ratzmann at a Sheraton hotel in Brookfield, WI. Ratzmann was thought to have had religious motivations, and killed himself after executing the pastor, the pastor's 16-year-old son, and 7 others. Four were wounded.

July 8, 2003. Doug Williams, a Lockheed Martin employee, shot up his plant in Meridian, MI in a racially-motivated rampage. He shot 14 people, most of them African American, and killed 7.

September 15, 1999. Larry Gene Ashbrook opened fire on a Christian rock concert and teen prayer rally at Wedgewood Baptist Church in Fort Worth, TX. He killed 7 people and wounded 7 others, almost all teenagers. Ashbrook committed suicide.

July 29, 1999. Mark Orrin Barton, 44, murdered his wife and two children with a hammer before shooting up two Atlanta day trading firms. Barton, a day trader, was believed to be motivated by huge monetary losses. He killed 12 including his family and injured 13 before killing himself.

April 20, 1999. In the deadliest high school shooting in US history, teenagers Eric Harris and Dylan Kiebold shot up Columbine High School in Littleton, CO. They killed 13 people and wounded 21 others. They killed themselves after the massacre.
I only remember one incident like this from my childhood and adolescence. That was the indent in Austin in the summer of 1966 when Charles Whitman, a former marine with a brain tumor,
after shooting his mother
,
climbed the University of Texas Tower and started shooting
. 17 dead (one of them decades later from the effects of the gunshot wound), 31 wounded. This was different, because, well, guns were used to murder and assassinate individual people, not to kill several people.
Murder and assasination. I was in the ninth grade when John F. Kennedy was shot. I was a freshman in college (taking a course in Black politics) when Martin Luther King, Jr. was shot and at home for the summer when Bobby Kennedy was shot. That was FORTY-FIVE years ago. George Wallace was shot and paralyzed in 1972. Ronald Reagan was shot in 1981 by a young man from a good Republican family who did it to get Jodie Foster's attention (fat lot of good THAT did him), and Reagan's press secretary, James Brady, was paralyzed just like George Wallace in the same shooting. When did we get legislation from any of this? We got the Brady Handgun Violence Protection Act TWELVE years later, and the year after that we got the assault weapons ban which expired in 2004 and still hasn't been renewed. Some states and the District of Columbia passed stronger bans on handguns, but the court case over the DC ban (Heller v District of Columbia, 2008) resulted in a decision that after 217 years said that the Second Amendment conferred an individual right to own a gun. This has been interpreted to mean "as many guns as you want" too.
And yet. Any attempt to limit gun ownership is twisted into "They want to take our guns away from us." As for "guns don't kill people, people kill people?" I'll accept that if THEY accept the idea that when people decide to kill people their weapon of choice is usually a gun, and that that should have policy implications.
This isn't going to go away as quickly as the shootings at Virginia Tech and Tucson did. At least I hope it isn't. Something has to change, right? Half empty glass here, thanks to Nate, who today tracked how the debate on this has changed and found increasing polarization:
"Gun control," a relatively neutral term, has been used less and less often. But more politically charged phrases, like "gun violence" and "gun rights," have become more common. Those who advocate greater restrictions on gun ownership may have determined that their most persuasive argument is to talk about the consequences of increased access to guns — as opposed to the weedy debate about what rights the Second Amendment may or may not convey to gun owners. For opponents of stricter gun laws, the debate has increasingly become one about Constitutional protections. Certainly, many opponents of gun control measures also argue that efforts to restrict gun ownership could backfire in various ways or will otherwise fail to reduce violence. But broadly speaking, they would prefer that the debate be about what they see as Constitutional rights, rather than the utilitarian consequences of gun control measures.
While Noddy has a wonderful and sensible diary up about gun registration
, fat chance of THAT happening if the discourse has been THAT politicized. I suppose I'm happy I'm cried out for a while.
So now for the real reasons you come here:

TOP COMMENTS
December 15, 2012
Thanks to tonight's Top Comments contributors! Let us hear from YOU when you find that proficient comment.
From Hammerhand:
Hastur considers the logistics of being a vegetarian and living with a hunter in sparkysgal's diary rejecting the idea that Second Amendment rights should take precedence.
From kelleyrn2:
Onomastic put this in noweasels' diary, "Remembering.". She reports that it brought her to her knees.
From Steveningen:
In VetGrl's unparalleled rant Here are your parasites and terrorists m&therf&ckers, Dirtandiron nails it right out the gate with this excellent comment.
From VetGrl:
Among the many quality comments in a diary I posted today was one by dewtx, which deserves to be spotlighted for planting the seed of an idea to honor the Sandy Hook teachers, principal, and school psychologist.
From Dave in Northridge, your saddened and frustrated diarist:
In Christian Dem in NC's sad but necessary diary about the shootings in Birmingham, detroitmechworks asks and answers a terrific question.
TOP MOJO
December 14, 2012
(excluding Tip Jars and first comments)
Thanks, mik!
1) Surprise surprise by Dallasdoc — 310
2) I'll be on an airplane most of the day, so I won't by weatherdude — 234
3) Outstanding testimony by Dallasdoc — 184
4) Well, if the right time to speak of it, is after by real world chick — 159
5) The NRA is One of the Most Destructive by JekyllnHyde — 156
6) Thank you for the satire tag by Egalitare — 125
7) And that's supposed to give me comfort somehow? by rightiswrong — 119
8) Well done, sir. by gooderservice — 118
9) Quit the NRA. n/t by james321 — 114
10) Hey, I'm in Aurora by Belle Ame — 111
11) omg, what a shock. Condolences to his family. by blueoregon — 109
12) Well-Regulated Militia! by Jabus — 107
13) Oh no! by Dallasdoc — 105
14) OMG! he just posted a diary yesterday by eXtina — 102
15) Just one tiny difference there. by FloraLine — 101
16) If this was my child, by tb92 — 100
17) Then that is where all the guns should be by pucklady — 94
18) RIP Richard by eeff — 94
19) No, but his brother was falsely accused by mahakali overdrive — 93
20) It's been all of 3 days by Arenosa — 93
21) Our hearts are with the children & parents of CT by Black Kos — 92
22) America needs to stop it like Australia did by FishOutofWater — 92
23) The NRA is not a single issue organization. by Notthemayor — 90
24) MSM, Stop showing footage by lawstudent922 — 89
25) Perfect comment, real world chick: by GreenMtnState — 88
26) I would pay the child's balance and provide enough by Cruzankenny — 88
27) It's an archaic amendment and exploited by by Agathena — 84
28) It's very simple by Dallasdoc — 83
29) I frequently find them offensive, clannish by coquiero — 82
30) I remember when the NRA cared about gun safety by freelunch — 82
TOP PHOTOS
December 14, 2012
Enjoy jotter's wonderful PictureQuilt below. Just click on the picture and it will magically take you to the comment that features that photo. Have fun, Kossacks!