I was in navajo's New Day diary this morning lamenting the fact that I couldn't think of anything appropriate to write about for this diary. It was Phil S 33 who snapped me out of my block with his suggestion that I write about hope. Thank you, Phil. It jarred a memory of another time when celebration of any sort seemed offensively out of place. If it weren't for that tiny little word hope, I don't know that I would ever have been merry again.
But First, A Word From Our Sponsor:
Top Comments recognizes the previous day's Top Mojo and strives to promote each day's outstanding comments through nominations made by Kossacks like you. Please send comments (before 9:30pm ET) by email to topcomments@gmail.com or by our KosMail message board. Just click on the Spinning Top™ to make a submission. Look for the Spinning Top™ to pop up in diaries posts around Daily Kos.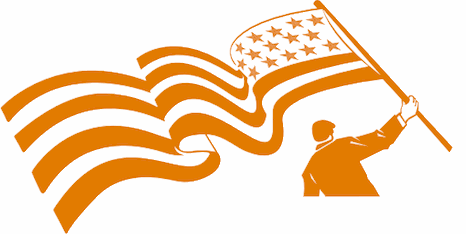 Make sure that you include the direct link to the comment (the URL), which is available by clicking on that comment's date/time. Please let us know your Daily Kos user name if you use email so we can credit you properly. If you send a writeup with the link, we can include that as well. The diarist poster reserves the right to edit all content.
Please come in. You're invited to make yourself at home! Join us beneath the doodle...
In 1993, a dear friend gifted me a CD of Christmas music produced by Broadway Cares. Proceeds of the CD, Cabaret Noel: A Broadway Cares Christmas went to fight the scourge of AIDS that was decimating our community. No one I knew was spared the loss of someone they loved. Mourning was everywhere.

Broadway Cares/Equity Fights AIDS is one of the nation's leading industry-based HIV/AIDS fundraising and grant-making organizations. We fund the social service work of The Actors Fund and award grants to AIDS service organizations nationwide. With your help, what we do together makes a difference.
One song in particular stood out for me amongst all the other wonderful pieces of music in the collection. Sung by Broadway star
Alix Korey
, it is a funny and heartfelt little song about the travails of Christmas. It ends with a message that resonated strongly with me at the time and still has the power to lift my heart.
Christmas time is almost here
Presents under the tree
Christmas comes but once a year
and that's enough for me

Here's the truth about Christmas
there is no Santa Claus
No reindeer fly him in
No one's rewarding you
according to
how good or bad you have been
It just seems so unfair
Sometimes it's hard to bear
the truth about Christmas

Here's the truth about Christmas
I'm always low on cash
when it comes time to shop
And on the day I go
there's always snow and sleet and hail that won't stop
And sending cards?
Required
Well I'm just sick and tired
That's the truth about Christmas

And then I take the plane
It's always late and crowded
Two buses and a train
might be faster, though I doubt it
'Cause everybody in the world
has the same idea as me
They think they'll find the milk of human kindness
in the bosom of their family

Here's the truth about Christmas
It's hardly ever fun
'Cause families always fight
Though things start out alright
before the night has barely even begun
they've had too much to drink
and told you what they think
That's the truth about Christmas

So why do I still care?
Why do I still do it?
Why do I keep going there
and keep on struggling through it?
Why does hope leap in my heart
when the Christmas carols start?
Why do I still feel a glow on Christmas day
even knowing what I know?

Here's the truth about Christmas
I want it to be nice
I want it to be fun
And as I looked around what I have found
is so does everyone
So Christmas makes me see
that everyone's like me
The pain I'm going through
is pain that they're all feeling too
And it's so encouraging
to know we all want the same thing
To be loved
To be happy
To have hope

That's the truth about Christmas

Hope

We have all been devastated by the national tragedy that ripped through that little Connecticut town. With the holidays bearing down on all of us, it seems no one is in the mood to celebrate, our house included. We feel like we are just going through the motions this year. We considered skipping a tree altogether and probably would have if we hadn't already committed to entertaining.
So in spite of our apathy, we trudged to the tree lot yesterday in the rain. The weather seemed to fit. But something surprised me while we were there. A lot of families had braved the cold and wet to get their tree too. The faces of the adults were somber and we avoided eye contact as if the guilt of buying a tree would show. Yet running all over the lot were little kids, their excitement at selecting their tree joyful to watch and somewhat contagious. We ended up buying a tree that just barely fits in our living room. It represents hope to me.
Knowing that so many families have lost their precious children and loved ones in this tragedy will dampen our holiday spirit. How could it not? But it hasn't entirely robbed us of one very important thing and that is hope. Hope that from this unthinkable massacre some glimmer of sanity might be born. Hope that the human spirit will prove more resilient than madness. Hope that we can put our differences aside and come together in our grief and help each other get through it. It is a small word. Just four letters. Yet it is one of the most powerful words we have, hope.
TOP COMMENTS
May 27, 2012
Thanks to tonight's Top Comments contributors! Let us hear from YOU
when you find that proficient comment.
From Dave in Northridge:
Eileen B uses Justice Scalia's reductio ad absurdum theory exceptionally well in brooklynbadboy's well-deserved takedown of Louis Gohmert, and anastasia p and Yucatan Man play along.
From dwayne:
I love the conversations we're having at Dailykos that the rest of the country should be having. But in Christian Dem in NC's diary about the NRA's non-comment comment, leavingthezoo had a comment that stopped me in my tracks.
And two from your diarist, Steveningen:
Denise Oliver Velez wrote this must read diary Painting Latinos lazy. At the risk of looking like I'm sucking up, I just had to submit this comment by Meteor Blades. It needed to be nominated.
Also from the same diary, Dem Beans wrote this powerful comment. This needed to be said too.
TOP PHOTOS
May 26, 2012
Enjoy jotter's wonderful PictureQuilt™ below. Just click on the picture and it will magically take you to the comment that features that photo. Have fun, Kossacks!