Hola, effing Bomberinos! We finally made it to Hump Day, though officially we aren't over the hump until halfway through the day. If you are like me, I am sure you have enough to keep you busy. Putting up the tree, plucking the cat from the tree, wrapping presents, trying not to wrap the cat, baking cookies, trying to keep the cat off the counter, putting up decorations, trying to keep the cat from destroying the decorations, mailing the last of the Christmas cards, resisting the impulse to mail the cat...
Today's Twitter mining turned up the following:
A Simile is like a Metaphor that doesn't believe in itself.A Metaphor is a Simile that takes itself too seriously.

— John Fugelsang (@JohnFugelsang) December 18, 2012
breaking: Facebook accidentally sends everyone's personal info to Al Qaeda. "Oops," says Zuckerberg. williamkwolfrum.com/2010/05/06/fac…

— William K. Wolfrum (@Wolfrum) December 19, 2012
Amazing how the people who freak out about losing control of their phallic symbols want to put the government in charge of all vaginas.

— LOLGOP (@LOLGOP) December 19, 2012
Ellis Island will be closed temporarily while workers fix Statue of Liberty facepalming over the Jets.

— pourmecoffee (@pourmecoffee) December 18, 2012
Anyone know how to get in touch with John Boehner? I just heard his tax proposal and I don't think anyone told him Romney lost.

— Andy Borowitz (@BorowitzReport) December 18, 2012
Boehner is talking about a "Plan B" on fiscal cliff. "Plan A" was working with a President Romney. They never planned to work with Obama.

— DC Debbie (@DCdebbie) December 18, 2012
Nikki Haley chose Tim Scott to replace Jim DeMint in the Senate. Scott is African-American, so this completely absolves the GOP of racism.

— Top Conservative Cat (@TeaPartyCat) December 19, 2012
Todd Akin: "I refuse to vote for anything called Plan B. Why can't we just shut the whole legislative body down?"

— The Daily Edge (@TheDailyEdge) December 18, 2012
Time for your history lesson! Pay attention, there will be a test.

On This Day
In 1732, Benjamin Franklin began publishing Poor Richard's Almanac.
In 1776, Thomas Paine published his essay American Crisis essay, containing the now famous line, "These are the times that try men's souls."
In 1843, Charles Dickens' A Christmas Carol was first published.
In 1907, a coal mine explosion in Jacobs Creek, Pa., killed 239 workers.
In 1974, Nelson Rockefeller was sworn in as vice president, replacing Gerald Ford, who became president when Nixon resigned.
In 1975, John Paul Stevens was appointed to the Supreme Court.
In 1984, the British government agreed to return their colony of Hong Kong to China in 1997.
In 1993, Libya announced that it would be destroying all of its chemical weapons stockpile.
In 1998, the House of Representatives forwarded articles I and III of impeachment against President Bill Clinton to the Senate.
Born on This Day
1849 – Henry Clay Frick, American industrialist and financier (d. 1919) once called the most hated man in America (apparently not the nicest guy, at last in his career).
1865 – Minnie Maddern Fiske, American actress (d. 1932)
1875 – Carter Woodson, American historian and author, founder of Black History Month. (d. 1950) The son of slaves, his schooling was sporadic in his youth, and he was largely self-taught. Nonetheless, he did well enough to make it to Harvard, where he was the second African-American (after W.E.B. DuBois) to earn a doctorate.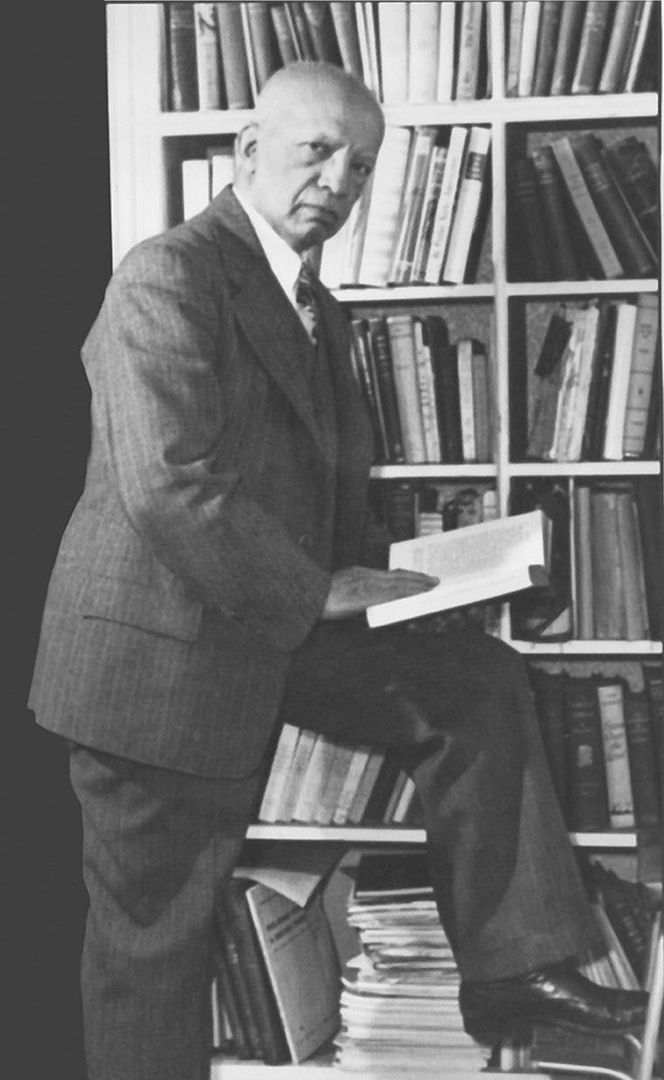 1899 – Martin Luther King, Sr., American Baptist minister and father of Civil Rights activist, Martin Luther King, Jr. (d. 1984)
1902 – Sir Ralph Richardson, English actor (d. 1983)
1906 – Leonid Brezhnev, leader of the Soviet Union (d. 1982)
1910 – Jean Genet, French writer (d. 1986)
1915 – Édith Piaf, French singer and actress (d. 1963)

1918 – Professor Longhair, American blues musician (d. 1980)

1924 – Edmund Purdom, English actor (d. 2009)
1928 - Nathan Oliveira, American artist (d. 1910)
1933 – Cicely Tyson, American actress
1935 – Bobby Timmons, American jazz pianist (d. 1974)

1940 – Phil Ochs, American folk singer (d. 1976)

1941 – Maurice White, American singer and songwriter (Earth, Wind & Fire)

1942 – Cornell Dupree, American session guitarist. (He played the opening guitar riff on Aretha Franklin's "Respect", among other things).

1944 – Richard Leakey, Kenyan paleontologist, conservationist and politician
1944 – Alvin Lee, English singer and musician (Ten Years After)

1955 – Rob Portman, right wing American politician, senator from Ohio
1963 – Jennifer Beals, American actress, gay rights advocate and women's rights activist
1980 – Jake Gyllenhaal, American actor (Donnie Darko)
Died on This Day
1745 – Jean-Baptiste van Loo, French painter (b. 1684)
1848 – Emily Brontë, English author (b. 1818)
1851 – J. M. W. Turner, British painter (b. 1775) the real "painter of light"
1986 – V. C. Andrews, American author (b. 1923)
1993 – Michael Clarke, American drummer (The Byrds) (b. 1946)

1996 – Marcello Mastroianni, Italian actor (b. 1924)
1997 – Jimmy Rogers, American blues guitarist (b. 1924)

2000 – Rob Buck, American guitarist (10,000 Maniacs) (b. 1958)

2000 – Milt Hinton, American jazz double bassist (b. 1910)

2000 – John Lindsay, American politician (b. 1921)
2000 – Pops Staples, American singer (The Staple Singers) (b. 1915)

2003 – Hope Lange, American actress (b. 1933)
Today is
National Hard Candy Day
Oatmeal Muffin Day
Look for an Evergreen Day