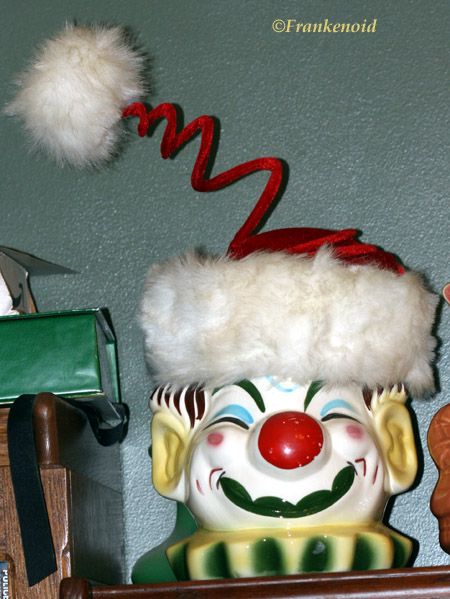 Good morning, and are you still there? Welcome to Saturday Morning Garden Blogging.
Here in Denver, despite the forecasters' constant flogging of a potential several inches of snow arriving on Wednesday, the storm itself didn't cooperate — we didn't even get two inches of the white stuff. But at least it was enough to require the use of a snow shovel (I was afraid Da Boys might forget how to use it!), the high stayed below freezing for a day, and we did get down to single digit lows.
Forget the Maya Apocalypse — the lack of moisture here is scary enough and it's real.
We'll spend the next couple of days in the 50s — but the forecasters are now pushing hard at the vague possibility that we may get a scosh of snow Christmas day.
I don't care so much about a white Christmas — we really, desperately need the wet.
We're all geared up for Christmas here — and instead of photos of my silly Christmas moose, this year I played with the camera to get some photos of some of our Christmas ornaments.
I'm always on the lookout for interestingly beautiful ornaments, and this year I found some lovely hand-painted papier-mâché ornaments at the Asian décor store on the corner. The designs are so intricate, and as a bonus, the pooties can't break them!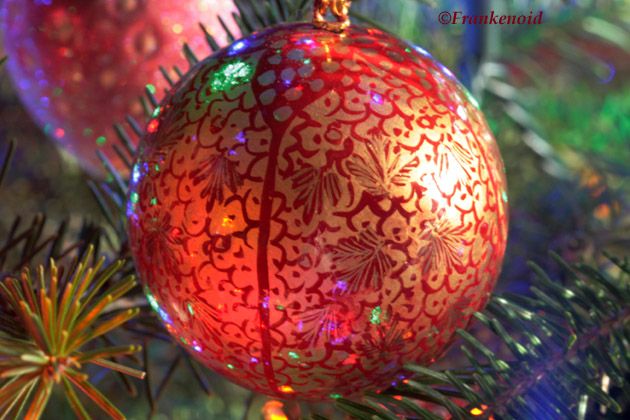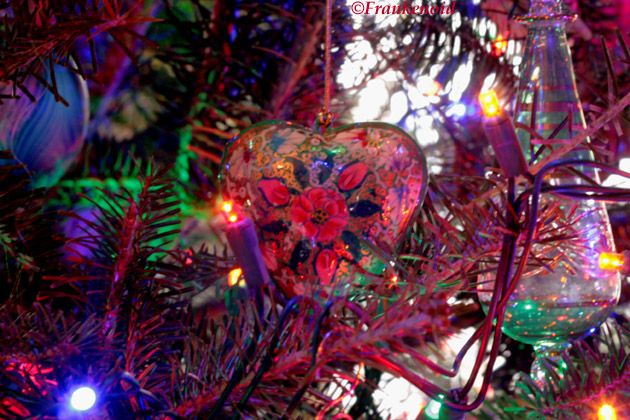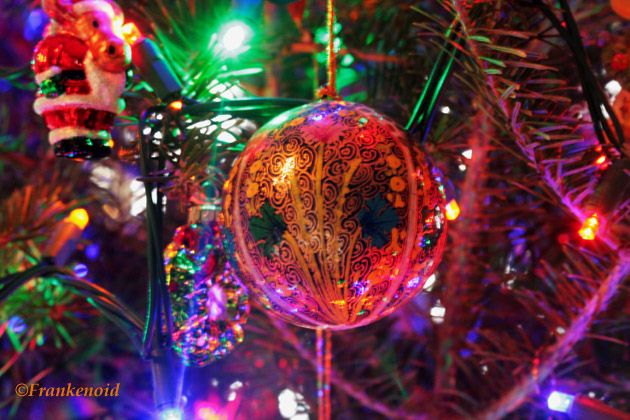 I also like bell shaped ornaments, which I hang in memory of our missing twin. I don't remember where I found this one — it was many years ago, but it's one of my favorites.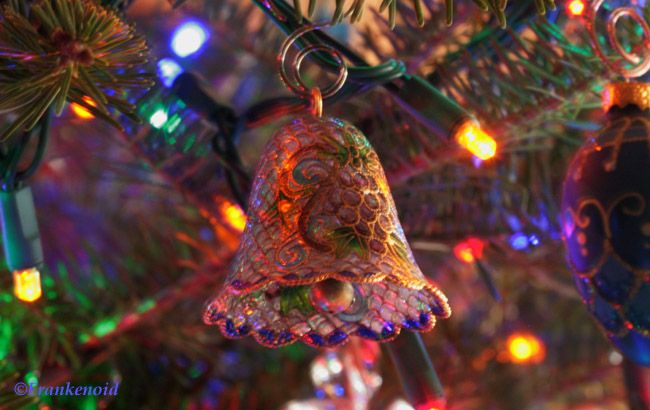 And last is one of two hand-blown glass ornaments made by a local artisan, and purchased at the Denver Art Museum gift shop a few yeas back.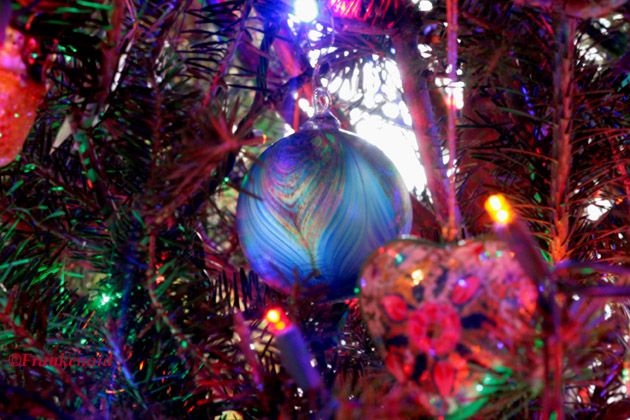 So the Solstice is passed — we're on the downhill slide to spring — and Christmas is upon us.
May you enjoy a celebration in the manner which suits you — or not celebrate at all! Here, we'll be feasting on rack of lamb, and going to see Les Miserables.
That's what's happening here. What's going on in your gardens?