A realization came to me this morning.
Who knows, maybe banning the sale of semi-automatics and mega clips won't prevent even one more such incident as we've seen last week (even though it probably will), which would be reason enough for the ban, but, you know, those people in Newtown are victims of a national insanity with gun-love as well as being victims of the perp.
I can't think of a better expression of our national sorrow and support for them than to enact meaningful gun control, to say to them that the national political will does not accept the solution as portrayed in the embed below the toke exhalation.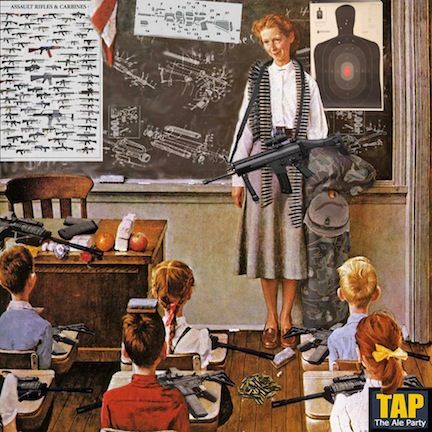 (Credit: The Ale Party Facebook page)
Yes there is a national debt, but it's more than a financial one. Gun control must come, if even to symbolize that our national character has somehow become more enlightened and compassionate.