This time of the year, we see the same old same old holidays specials. While it can be comforting to see the same old ones year after year and to share them with the next generation, sometimes, you want something that isn't the same old.
Last year, as part of a writer's group challenge, we were to write a description of a new Christmas special. I kind of got carried away,
which you'll see after this brief commercial break:: A Word From Our Sponsor:
Top Comments recognizes the previous day's Top Mojo and strives to promote each day's outstanding comments through nominations made by Kossacks like you. Please send comments (before 9:30pm ET) by email to topcomments@gmail.com or by our KosMail message board. Just click on the Spinning Top™ to make a submission. Look for the Spinning Top™ to pop up in diaries posts around Daily Kos.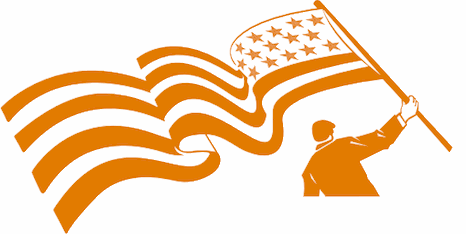 Make sure that you include the direct link to the comment (the URL), which is available by clicking on that comment's date/time. Please let us know your Daily Kos user name if you use email so we can credit you properly. If you send a writeup with the link, we can include that as well. The diarist poster reserves the right to edit all content.
Please come in. You're invited to make yourself at home! Join us beneath the doodle...
If you can guess from which SF novel, TV series, or holiday special the episode is derived, you get virtual cookies! Yes, chocolate computer chip cookies, orange dkos snickerdoodles, trollhouse cookies, sugar pooties, and gingersnaps woozles, all served up with your choice of milk, cocoa, or wine.
And now, for your mental viewing pleasure:
Santa Is Coming - Santa usually knows what each boy and girl is up to because of his sophisticated spy satellite. But what happens when Suzy discovers she can alter the data? Will Suzy ruin Christmas for everyone, or will Santa discover the glitch in time to make it a happy Christmas for all?
Chanur's Chanukah - Pyanfar Chanur gets the holiday spirit and shares it as only a Hani can.
Santa is Coming to Space Station Three - Rumors of Santa's first visit is causing all sorts of hilarious mishaps on Space Station Three. Will the station survive this visit?
Miracle on Starbase 34 - An orphan, stranded on Starbase 34, discovers the meaning of Christmas and gets a family of his own.
Bester Saves Christmas - A Babylon 5 heartwarmer from an unexpected source. A Holiday must-see!
It's a Possessed Christmas - Joshua Calvert encounters possessed Santas from many eras, and must race to find the true Santa before sunrise on Christmas Morning - or there will be no sunrise.
Skies on Fire - An Honor Harrington Christmas that will warm even the cold hearts of the Alliance.
A Wetware Winter - Join Briggs as he designs little mice that sing "I'll be Home for Christmas" while he creates the Ultimate Santa.
Truce Before Christmas - Human traditions force a temporary truce with the Kzin in the ongoing struggle of a developing Man and Kzin empathy. See the touching scene that was banned on all Kzin worlds.
It's a Skolian Christmas - The Aristos do their best to ruin the holidays for the Skolians, but the Jagernauts prevail, and Christmas on the Web is truly joyous.
Conrad's Quest for Christmas - Trapped in 13th C Poland, Conrad searches for the roots of Christmas, and brings a new type of celebration to the land of his exile.
The Klingons and the Toy Factory - Misunderstandings abound as the Klingons mistake a Human toy factory on their space border for a Romulan Weapons Factory.
The Galaxy of Misfit Toys - The elves have gone crazy with the increase in human populations and the subsequent increase in demand for toys, even as their own numbers are declining. So many defective toys are produced that Santa created a new galaxy for them. But many of the children wouldn't mind a duck that roars, or a truck with square wheels if they would just get a toy the tells them they are loved. Can Rudolph rescue the toys and cheer the children's hearts before Christmas?
We Three Aliens - They say that Balthazar, Melchior, and Caspar came from the East, but they came from much farther away, and brought with them automaton gifts of life, wonder, and death.
Darth Vader's Christmas Vacation - Darth Vader succumbs to the zeitgeist of Christmas and as a result, he chooses to take his grandchildren on a tour of the new and improved Death Star. Bad choice, for the Force is strong in these wee ones and they lead him a merry chase through the decked corridors.
Mile's Silent Night - The snow lies thick on Silvy Vale as Miles returns there to recover from yet another wound garnered in his endless quest to live up to his own code of honor. While there, he witnesses an event that profoundly changes his desire to have children and become a father.
Karaoke Christmas on Battlestar Galactica - A la the Rockettes, the Battlestar Galactica crew take turns singing favorite carols and performing short holiday skits between choreographed dancing by reprogrammed Cylons and daggits.
Santa's Funniest Space Adventures - Outtakes shot by Santa's reality show crew, depicting the hilarious and often thrilling misadventures he has sneaking onto shuttles, prancing through L-5 communities, catching up to colony ships hurtling through the galaxies, and being seen by children, parents, and Homeland Security. The pratfalls never end!
But this list finally does! And just in time for you to enjoy the marvelous Tops: Top Comments! Top Mojo! and Top Pictures spread out in the lovely Picture Quilt so we can snuggle under and keep warm this cold winter night.
TOP MOJO
December 22, 2012
(excluding Tip Jars and first comments)
Got mik!
1) An Epic Public Relations Blunder by crystal eyes — 188
2) You may be right, but you're talking about a by OllieGarkey — 132
3) Breaking: Last line of Mayan calendar translated: by Crashing Vor — 106
4) i saw that live and my jaw was on the floor by TrueBlueMajority — 101
5) I just can't wrap my head around this... by gf120581 — 100
6) You just became one of my heroes. by KelleyRN2 — 96
7) I think the Hate Mail poll should henceforth be by commonmass — 87
8) Whoa, what by freedapeople — 85
9) Look, I think you're mostly right. The Republicans by OllieGarkey — 83
10) It's time to end the power of the gun nuts. by TomP — 81
11) Beautifully said, tmservo433. /nt by Joy of Fishes — 80
12) He's neither. He's his own man and always has been by FiredUpInCA — 80
13) Excellent and significant news by stevej — 80
14) I'll attack the republicans for wanting to by gooderservice — 78
15) excellent choice for the chyron by zeke7237 — 75
16) I do not agree with President Obama on any by Phoebe Loosinhouse — 74
17) Chained CPI is a 220B hit to Wkg Class and Seniors by PatriciaVa — 73
18) Problem is by Diogenes2008 — 72
19) Oh crap by Diogenes2008 — 72
20) GOP mistletoe by Scarce — 71
21) Kos, you're a jackbooted liberal pinhead! by Scarce — 70
22) Yep, the banks, which you mentioned, learned this. by Mother Mags — 70
23) it's FSMmas every day of the Mayan Calendar by annieli — 69
24) i'll make this simple by Laurence Lewis — 69
25) I saw the same story on HuffingtonPost the other by Nulwee — 68
26) Hi, I'm Jeff's neighbor. by dance you monster — 68
27) No Republican will ever take down social security by Old Surgeon — 67
28) Beautiful diary, Ono :-) by nomandates — 65
29) Narrowmindedness is in the eye of the beholder by accumbens — 65
30) gave $100 today as my brothers Xmas gift by sayitaintso — 65
TOP PHOTOS
December 22, 2012
Enjoy jotter's wonderful PictureQuilt™ below. Just click on the picture and it will magically take you to the comment that features that photo. Have fun, Kossacks!