The strongest argument for gun control is found in the 2nd amendment itself, which reads:
A well regulated militia, being necessary to the security of a free state, the right of the people to keep and bear arms, shall not be infringed.
Read it again:
A well regulated militia, being necessary to the security of a free state, the right of the people to keep and bear arms, shall not be infringed.
What does "well regulated" mean? In District of Columbia v. Heller (2008), the U.S. Supreme Court stated that
the adjective 'well-regulated' implies nothing more than the imposition of proper discipline and training.
What is the mechanism by which "proper discipline and training" is provided to members of this militia? How well disciplined was Adam Lanza? James Holmes? Jared Loughner? Cho Seung Hui?
Until this so-called militia is being adequately regulated, the purported right of the people to keep and bear arms MUST be infringed. If it is not regulated (or infringed upon), such a militia actually undermines and threatens the security of the state.
Are these members of a "militia" that any sane person would consider "well-regulated?"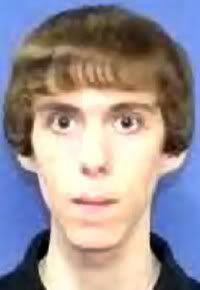 On December 14, 2012, Adam Peter Lanza, fatally shot twenty children and six adult staff members and wounded two at Sandy Hook Elementary School in the Sandy Hook village of Newtown, Connecticut, after killing his mother (in whose name the weapons he used were registered). Lanza was believed to suffer from a personality disorder and was "somewhat autistic." Others reported that he had been previously diagnosed with Asperger syndrome. http://en.wikipedia.org/...
James Eagan Holmes is the suspected perpetrator of a mass shooting that occurred on July 20, 2012 at a movie theater in Aurora, Colorado. Holmes allegedly set off several gas or smoke canisters and then opened fire on the theater audience, killing 12 and wounding 58. Holmes was described by his work supervisor as stubborn, uncommunicative and socially inept. Some of Holmes' acquaintances suspected prior to the shooting that Holmes suffered from mental illness and could be dangerous. Two weeks before the shooting, he sent a text message asking a graduate student if they had heard of the disorder dysphoric mania, and warning the student to stay away from him "because I am bad news." http://en.wikipedia.org/...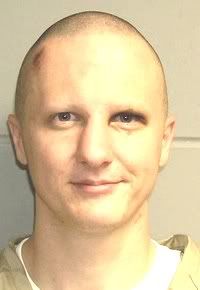 Jared Lee Loughner plead guilty to 19 charges, of murder and attempted murder, in connection with the shooting in Tucson, Arizona, on January 8, 2011, that killed six people, including Chief U.S. District Court Judge John Roll, as well as a 9-year-old girl, Christina-Taylor Green. The shooting also left 14 others injured, including U.S. Representative Gabrielle Giffords. Evidence has been presented of obsession with conspiracy theories, loathing of the governmant, anti-semitism, and attitudes and opinions regarded as "wildly inappropriate." http://en.wikipedia.org/...
45-year-old Robert Stewart killed eight people and wounded another two before being shot and apprehended by a responding police officer in the Carthage North Carolina nursing home shooting, a mass murder that occurred on March 29, 2009. With a violent temper and schizoid tendencies, Stewart seemed very depressed in the days prior to the shooting, saying that "everything had gone to hell." http://murderpedia.org/...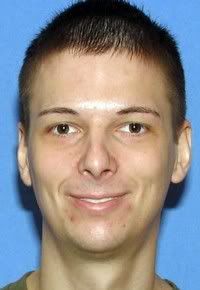 The Northern Illinois University shooting was a school mass murder that took place on February 14, 2008, during which Steven Kazmierczak shot multiple people on the campus of Northern Illinois University in DeKalb, Illinois, United States, killing five and injuring twenty-one, before committing suicide. The shooting was baffling to those who knew him, as he appeared outgoing and never appeared to have social problems. http://en.wikipedia.org/...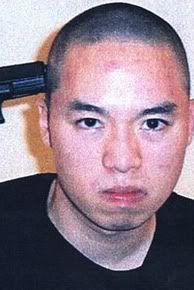 Cho Seung Hui killed 32 people and wounded 17 others on April 16, 2007 at VPI in Blacksburg, Virginia. There had been prior speculation regarding autism (including selective mutism), anxiety, and depression, and a professor had him removed from a poetry class due to "menacing behavior." He was determined to be "mentally ill and in need of hospitalization" by a physician, and said to be "an imminent danger to himself or others." However, because Cho was not involuntarily committed, he was still legally eligible to buy guns under Virginia law. http://en.wikipedia.org/...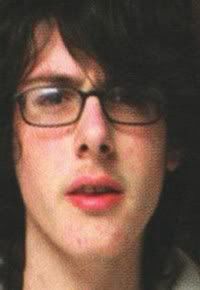 The Westroads Mall shooting was a murder-suicide that occurred on Wednesday, December 5, 2007, at the Von Maur department store in the Westroads Mall in Omaha, Nebraska, United States. Nineteen-year-old Robert A. Hawkins killed nine people (including himself) and wounded four, two of them critically. An hour before the rampage, Hawkins' mother gave the Sarpy County Sheriff's Department his suicide note, which read: "I just want to take a few peices of shit with me... just think tho, I'm gonna be fuckin famous." http://en.wikipedia.org/...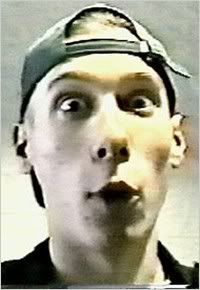 Eric David Harris (with Dylan Bennet Klebold) committed the Columbine High School massacre. The pair killed 13 people and injured 24 others on April 20, 1999. The two made a video for a school project that showed them pretending to shoot fake guns and "snuffing" students in the hallway of their school as Hitmen for Hire. http://en.wikipedia.org/...
Dylan Bennet Klebold (with Eric David Harris) committed the Columbine High School massacre. http://en.wikipedia.org/...
Silvio Izquierdo-Leyva shot four co-workers and a stranger to death during the shooting rampage on Dec. 30, 1999. The 38-year-old former hotel laundryman told doctors that evil voices bedeviled him, and that he thought co-workers laughed behind his back because they thought he was gay.
http://www.sptimes.com/...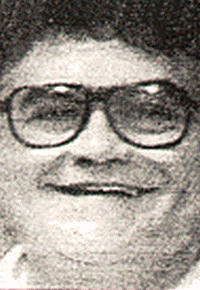 101 California Street Shootings is the name given to a mass shooting that took place July 1, 1993 in San Francisco, California, claiming the lives of nine people, including the shooter, Gian Luigi Ferri. A typed letter left behind by Ferri contained a list of complaints,[3] but the letter was largely unintelligible. http://en.wikipedia.org/...
The Luby's massacre was a mass murder that took place on October 16, 1991, in Killeen, Texas, United States when George Hennard crashed his pickup truck through the front window of a Luby's cafeteria, shot 50 people (killing 23), exchanged shots with responding police, and then hid in a bathroom and fatally shot himself. http://en.wikipedia.org/...
James Edward "Pop" Pough was an American spree killer, who, on June 18, 1990, killed nine people and wounded four others in a General Motors Acceptance Corporation car loan office in Jacksonville, Florida, before committing suicide. The day before he had already killed a prostitute and her pimp, wounded two teenagers and robbed a convenience store.
http://en.wikipedia.org/...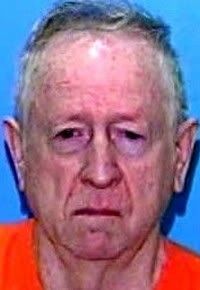 William Bryan Cruse was an American mass murderer who killed six people and wounded ten others in Palm Bay, Florida on April 23, 1987. Before, he would scream obcenities and shoot his rifle in the air to warn off any tresspassers. http://en.wikipedia.org/...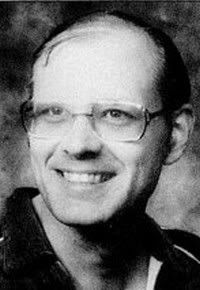 The San Ysidro McDonald's massacre was a mass murder that occurred on July 18, 1984, in a McDonald's restaurant in San Ysidro, California, United States. James Oliver Huberty killed 21 people (including five children) and injured 19 others. Leaving home heading for the massacre, Huberty stated that he was "hunting humans."
http://en.wikipedia.org/...
Brenda Ann Spencer is a convicted murderer who, at the age of 16, carried out a shooting spree from her home in San Diego, California, on January 29, 1979. During the shooting spree, she killed two people and injured nine others at Cleveland Elementary School, which was located across the street from her home. Spencer showed no remorse for her crime, and her full explanation for her actions was "I don't like Mondays; this livens up the day." http://en.wikipedia.org/...
Of course, these are but sixteen of dozens of mass shootings, which are only a small fraction of thousands of tragic cases in which mentally deranged individuals had access to guns and used them to commit horrid murders.
Who is responsible for the regulation of this militia? Not the militia itself, in that they would never participate in any meaningful self-regulation. Not Congress, because the government cannot regulate a militia which limits its power. Not state governments, for the same reason. Certainly not the NRA, because they oppose any regulation whatsoever.
Thus, the Second Amendment provides a flawed and unreasonable justification for the rights of citizens to own guns. Until this legal quandry is resolved, I assert that there are NO rights "to keep and bear arms," and that infringement is the responsibility of Congress. In failing to infringe in this way, Congress is compromising our nation's security.