Today is Christmas. For most of us, it is a season of joy. We sing carols, open presents, and enjoy a special holiday meal. However for some of our military families, there will be an empty chair at the dinner table. While you are enjoying the holiday with your friends and families, please take a few moments to remember the military families who have lost loved ones in Afghanistan this year.

I Got the News Today is a diary series intended to honor, respect and remind. Its title is a reminder that almost every day a military family gets the terrible news about a loved one. Diaries about the fallen usually appear two days after their names are officially released, which allows time for the IGTNT team to find and tell their stories.

All of the U.S. fatalities can be seen here and here. They all had loved ones, families and friends. The DoD news releases are here. I Got the News Today is intended to honor, respect and remind.

Click the IGTNT tags below to see the series, which was begun by i dunno, and which is maintained by Sandy on Signal, Monkeybiz, Noweasels, Chacounne, Twilight Falling, Joyful, SisTwo, Spam Nunn, True Blue Majority, CalNM, Wide Awake in Kentucky, Maggie Jean, Jax Dem, Kestrel 9000, TheFatLadySings, Ekaterin and me, blue jersey mom.

Please bear in mind that these diaries are read by friends and family of the service members chronicled here. May all of our remembrances be full of compassion rather than politics.

On Sunday, the Department of Defense announced the death of a Navy Seal:

Cdr. Job W. Price, 42, of Pottstown, Pa., died Dec. 22 of a non-combat related injury while supporting stability operations in Uruzgan Province, Afghanistan. Price was assigned to an East Coast-based Naval Special Warfare unit in Virginia Beach, Va.

This incident is currently under investigation.
Price's death is being investigated as a possible suicide.
Please follow me below the fold.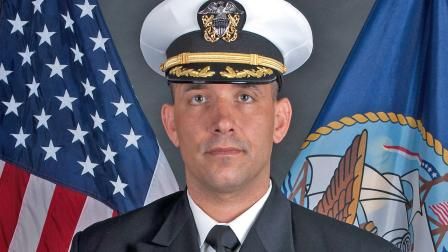 Navy Cmdr. Price was serving as the commanding officer of SEAL Team 4 at the time of his death. Part of their mission was to train local police in remote regions of Afghanistan.

As the commanding officer of the team, Price oversaw more than two dozen commandos and support staff conducting counterterrorism operations in Uruzgan Province in Afghanistan, a longtime center of insurgent activity, according to a statement from the Defense Department. Source
Job Price was both an athlete and an academic star in high school. In addition to being a varsity wrestler and a member of the football team, Price was also elected to the National Honor Society. He graduated from Pottstown High School in Pennsylvania in 1989. He was the son of Harry and Nancy Price of Pottstown.
Commander Price is survived by his wife, Stephanie, and his nine-year-old daughter, Jillian, of Virginia Beach, Virginia.
"The Naval Special Warfare family is deeply saddened by the loss of our teammate," said Capt. Robert Smith, Commander of Naval Special Warfare Group Two, which manages all Virginia-based Navy SEAL teams. "We extend our condolences, thoughts and prayers to the family, friends, and NSW community during this time of grieving."
"As we mourn the loss and honor the memory of our fallen teammate, those he served with will continue to carry out the mission," Smith added Sunday. Source
Our hearts go out to Stephanie and Jillian Price. We pray that they will be surrounded by community and solace.