Before we close-the-books on 2012: special note is due to three heroes of the Fall of the House of Murdoch, after the jump .....
But first: Top Comments appears nightly, as a round-up of the best comments on Daily Kos. Surely you come across comments daily that are perceptive, apropos and .. well, perhaps even humorous. But they are more meaningful if they're well-known ... which is where you come in (especially in diaries/stories receiving little attention).

Send your nominations to TopComments at gmail dot com by 9:30 PM Eastern Time nightly, or by our KosMail message board. Please indicate (a) why you liked the comment, and (b) your Dkos user name (to properly credit you) as well as a link to the comment itself.
Although the bulk of the Rupert Murdoch scandal broke in 2011, its effects continued on into this year. This past spring, the
Leveson Inquiry
took public testimony, with Murdoch (and his son James) squirming in their seats, convinced
they
were the victims. And while the Conservative Party objected to the wording in a Parliamentary committee report, the words
'Not a fit person
to run an international company' still must have stung.
There will be more actions (with Andy Coulson & Rebekah Brooks to face trial in the future) and more may yet still arise. Many people helped in the battle against this media titan.
But in addition to the glee over seeing our antagonist suffering, there are three people in particular who have emerged as heroes from the scandal .... a journalist, a politician (makes sense) and also .... an actor.
Nick Davies is an Oxford graduate and a long-time journalist at the Guardian newspaper since 1989. It was he who broke the story that the News of the World (NOTW) newspaper (of Murdoch's empire) had committed a heinous act, following the abduction of a 13 year-old English girl named Milly Dowler who was subsequently found murdered:

Scotland Yard, his report said, had found evidence that NOTW journalists hired investigators to hack into Dowler's voicemail, as well as relatives of deceased British soldiers, and victims of the 7/7 London bombings.
One essayist likens him to
Bob Woodward
- who helped cut short President Nixon's term with his reporting on the Watergate scandal. With many newspapers whining over the Leveson Inquiry's recommendations, Nick Davies himself
scoffs at
their words, arguing that
ethical journalists
will have no problems.
Nick Davies has won several awards for his work ........ including, most prominently, the Paul Foot Award - named after the late investigative journalist (and nephew of former Labour Party leader Michael Foot) - earlier this year.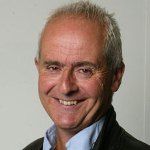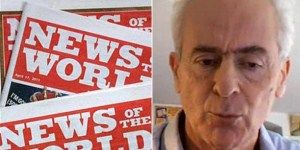 When you read the name Tom Watson in Britain - it may not be about the legendary golfer (as popular as he is there, especially in Scotland). Instead, it may well be about the Labour member of Parliament named Tom Watson who became an arch-opponent of Rupert Murdoch, not by design ... but as a by-product of Watson's own daring stance against his own party.
First elected in 2001, he rose through the ranks of the Labour Party, endorsing bold proposals such as banning the records of Gary Glitter the convicted pedophile, ensuring that soldiers shot for cowardice in World War I received official pardons, as well as backing methods to increase organ donation ... and he survived a nasty re-election bid in 2004 during the Iraq War buildup. He eventually became a minister at the UK's Department of Defense, yet risked his place in leadership in 2006.

He signed a joint letter, asking then-prime minister Tony Blair to resign when Blair was wavering on whether to do so (and thus in Watson's view, clouding the succession of Gordon Brown). Watson was asked to either resign his ministership or take back the letter. He chose to resign, and Blair (eventually) did step down.
Now, you might not think that Murdoch & Co. would object to an intra-Labour Party squabble. But Blair had long made peace with Murdoch ... and this led Murdoch lieutenant
Rebekah Brooks
to go after Tom Watson ...
which backfired
spectacularly:
Thus began, Watson alleges, a long stint of harassment by journalists who would turn up at his doorstep unannounced and even rummage through his garbage bins for clues. He snapped when the neighbours began to complain that their garbage bins, too, were being searched and his three-year-old child hid behind the sofa "because there was another nasty man at the door".

Watson responded with a long campaign against the media baron. Tom Watson is today a backbencher (an opposition MP without a shadow ministerial berth) who managed to successfully take on Murdoch's empire. He has done what five successive British prime ministers, starting with Margaret Thatcher, thought was unthinkable -- fight Murdoch and win.
Tom Watson has also taken on former Murdoch employee
Glenn Beck
as well ... so the man does not pull punches on either side of the Atlantic.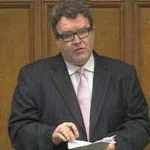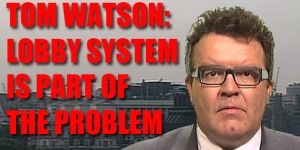 And the third hero is perhaps a more unlikely figure: the film star Hugh Grant who just this week received a major financial settlement from his own rights of privacy being invaded:

The actor and press reform campaigner's solicitor confirmed on Friday the settlement for an undisclosed amount had been reached with Rupert Murdoch's News Group Newspapers. Grant will donate the money to the Hacked Off campaign for press reform, of which he is a prominent backer, along with an additional personal donation, said his solicitor, Mark Thomson:

"He has instructed us to donate all of his damages plus an additional payment from him to the Hacked Off Campaign for a free and accountable media."
The star of "Four Weddings and a Funeral" as well as "Bridget Jones", Hugh Grant had been in the political spotlight before, after his 1995 arrest for soliciting prostitution. He dealt forthrightly with the case (in a way that many other stars might have languished over) and got on with the business of movie-making.
If Murdoch & Co. would let him, of course. Hugh Grant won a 1996 libel suit against Murdoch and had been harassed over the years (by generic stalkerazzi, as well as Murdoch's own). But it was an automobile breakdown Grant suffered that led to his investigative breakthrough.
A freelance NOTW reporter started snapping photos of Grant, but couldn't leave it there. Instead, Paul McMullan started telling Grant his complaints were no use; bragging about how the NOTW had bugged Grant's phone and other sordid tales about the police cooperation with Murdoch.
Grant stewed about it, but hatched a plan of revenge. He went (a few months later) to a pub run by Paul McMullan ..... with a live, hidden microphone. And McMullan (over some beers) admitted all of what he had said before .... with even more details. All by itself, Grant's tape recording - a transcript of which was published in the New Statesman newspaper - would not have been devastating, but combined with what Nick Davies and Tom Watson were doing, it was perhaps the last straw. Appearing on the BBC, Grant called Murdoch's decision to shut down the NOTW "cynical", and quite tellingly:

(Grant) also openly stated that British MP's were terrified of Murdoch's News International. Grant called the MPs' reluctance to question the group's executives a 'protection racket' designed to save their own personal lives.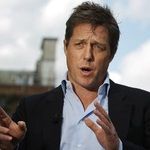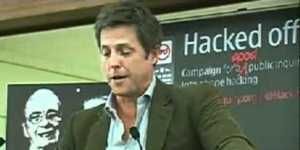 In the midst of such a sordid scandal: three different people played a role in helping to shake the foundations of an empire. I am reminded of one of the last chapters of "Treasure Island" - one of my favorite childhood books - which was entitled The Fall of a Chieftain - and for that, I say three cheers.
Now, on to Top Comments:
-------------------------------------
From JG in MD:
In the front-page story about how the public isn't buying the GOP fiscal-cliff spin - the award goes to DocGonzo for the best-ever explanation of the tea party ..... ever.
From
Noddy:
Tara the Antisocial Social Worker reveals how empowering a Starbuck Quote can be in Kaili Joy Gray's diary - which I meant to send yesterday (and never hit the "send" button).
And from
Ed Tracey
, your faithful correspondent this evening ........
In the diary by amadon about the insufferable Luke Russert - bosdcla14 suggests that Luke practice what he preach - which someone suggested be sent-in to Top Comments ... and since it wasn't, let's remedy the situation.
TOP PHOTOS
December 26, 2012
Next - enjoy jotter's wonderful PictureQuilt™ below. Just click on the picture and it will magically take you to the comment that features that photo.



(NOTE: Any missing images in the Quilt were removed because (a) they were from an unapproved source that somehow snuck through in the comments, or (b) it was an image from the DailyKos Image Library which didn't have permissions set to allow others to use it.)
And lastly: yesterday's Top Mojo - mega-mojo to the intrepid mik ...... who rescued this feature from oblivion:

1) We should cut retirement benefits for Senators by David54 — 139
2) He's Gonna Learn What Armey Learned. by Gooserock — 132
3) This Country Was Rocked By the Bombing Deaths by Gooserock — 114
4) I will be glad when he's gone. by David54 — 110
5) I'm a beer-swilling commie atheist and I've never by ontheleftcoast — 108
6) In law and in fact it was a white Christian man's by skrekk — 101
7) Not only their retirement benefits, but current by nchristine — 97
8) Mark Twain: by Chico David RN — 93
9) It NEVER WAS their country. by MichiJayJay — 87
10) I Don't Regret Hard Work, I Regret Lousy Pay nt by bernardpliers — 85
11) Same kind of thinking that says by commonmass — 82
12) Oh I was completely aware of the white woman by Sychotic1 — 81
13) Actually, we in Annapolis aren't "rid of him" by wmtriallawyer — 81
14) More Twain: by Deadicated Marxist — 78
15) I always had a feeling that by theunreasonableHUman — 74
16) Well, I have ALREADY HEARD about this Jesus by xxdr zombiexx — 73
17) goggies not get mai kastel by Debbie in ME — 72
18) I regret many things, by Joieau — 71
19) Looks like a good bus. op. just opened up by fat old man — 68
20) Better to ban them from joining lobbying shops -nt by Albanius — 66
21) What I will regret missing... by Max Wyvern — 64
22) Christianity vs the Idea of AA by Johnny Wendell — 61
23) The MSM begins to turn by NoFortunateSon — 61
24) I Am Going to Say a Couple of Things by shanikka — 59
25) This is interesting. by Smoh — 58
26) First of all, we must examine what the definition by cactusgal — 58
27) Except they aren't tone deaf. by wmtriallawyer — 58
28) Well, during segregation, no amount of money by ahumbleopinion — 58
29) on a serious note: in 1986 i was taking riding by edrie — 58
30) I think those words had a powerful effect by teacherken — 57