I was fascinated to read a series of analyses by prominent Republicans on their election defeat. It was astonishing to me that most seemed to feel that theirs was primarily a failure of message. Their 'message' just didn't resonate enough, was not appreciated enough. The one I want to write about tonight is William Bennett, conservative and Secretary of Education under Reagan. He wrote an op-ed for CNN on 11/14 with his analysis of this year's election.
More below! But, first, a word from our sponsor ...
Top Comments recognizes the previous day's Top Mojo and strives to promote each day's outstanding comments through nominations made by Kossacks like you. Please send comments (before 9:30pm ET) by email to topcomments@gmail.com or by our KosMail message board. Just click on the Spinning Top to make a submission. Look for the Spinning Top to pop up in diaries around Daily Kos.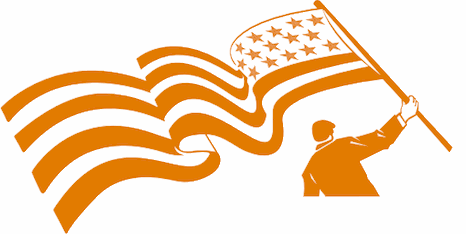 Make sure that you include the direct link to the comment (the URL), which is available by clicking on that comment's date/time. Please let us know your Daily Kos user name if you use email so we can credit you properly. If you send a writeup with the link, we can include that as well. The diarist reserves the right to edit all content.
Please come in. You're invited to make yourself at home! Join us beneath the fleur de kos...
The piece reveals serious delusions. Of the Democratic message, he wrote:

To women they said: Republicans are waging a "war on women," trying to outlaw abortion and contraception and would take them back to their rights in the 1950s. To minorities they said: Republicans are anti-government services, cold-blooded individualists, and cannot represent minority communities. To middle and low income Americans they said: Republicans are the party of the rich, who will slash taxes for only the richest Americans and cut social safety nets for the poor.
Of course, I agree without reservation with all of those points. But I don't think Democrats won because of superior message. I think it was because of superior consistency between message and the reality of Democratic governance.
Then, he goes on to say:

For decades liberals have succeeded in defining the national discourse, the terms of discussion, and, therefore, the election, in these terms.
I could NOT disagree with that more. All too often Democrats have gotten stuck reacting to conservative framing, to conservative strategies. I would say we are not beyond that, in any way.
But I wanted to write about his conclusion:

We must counter the discourse and speak and educate in terms of family, faith, freedom, principle, values, work, country, community, improvement, growth, and equality of opportunity. No longer can the Republican Party be solely the party of business. Who controls the terms of discussion, dialogue, and education controls the country and, therefore, the election.

It's time for Republicans to take it back. This will require much work and time, but there is no more important business.
Bennett believes if they restrict discourse focus to the things he mentions, family, faith, freedom, principle, yada yada, they will win.
It is here that I disagree the most, and here that I find my greatest source of optimism for significant Democratic gains. All of the ideas I have seen from them involve message, communication. None involve what I think would really improve their political prospects: changing their politics to seriously address real problems facing the citizens of our country. They don't want to change a thing about what they do, just about how they describe it and communicate it, how they market it.
Their sense of 'principle' precludes them from ever admitting that their governing is why they lost. They don't believe in governing. Reagan told them government was the problem, not the solution, and they have adopted that as a thesis to be defended and as a prophecy to be fulfilled. Boehner's recent failure with 'Plan B' was not so much a failure of his leadership (though it was that, too) as it was a failure of a party which has no clue about how to make anything better for the people of this country. They don't know how to govern, they don't care about governing, they actually WANT government to work badly or not at all. All they care about is perception, and message, and winning elections.
The answer to your problem, Mr. Bennett, is not edits to your 'message,' it is the fact that your party's approach to governing is to not govern at all, to not help the citizens of this country with anything. The answer to your problem, Mr. Bennett, is that your party has no soul. Your party's politics have no soul. And no ideas for governing and meeting the responsibilities of public service. Our society needs competing ideas, a great variety of ideas to best solve the problems facing us. Your party has abdicated that responsibility for over a generation now. And your focus on 'message' does not take anyone forward, not even your morally bankrupt party. Keep singing that tune, and if Republicans buy into your hypothesis, perhaps you can all learn what it feels like to really be a minority in this country.
On to tonight's comments, graciously compiled and formatted by brillig!
---
Brillig's ObDisclaimer: The decision to publish each nomination lies with the evening's Diarist and/or Comment Formatter. My evenings at the helm, I try reeeeallllyy hard to publish everything without regard to content. I really do, even when I disagree personally with any given nomination. "TopCommentness" lies in the eyes of the nominator and of you, the reader - I leave the decision to you. I do not publish self-nominations (ie your own comments) and if I ruled the world, we'd all build community, supporting and uplifting instead of tearing our fellow Kossacks down.
From ericlewis0:

This week's Animal Nuz comic featured an armed "Dick Army Ant", and global citizen had the perfect response.

Happy New Year to the Top Comments crew! (Happy New Year to you too!)
From BeninSC:


I really liked this comment tribute to Spencer Cox by Wheever.

Like it when Wolf Blitzer gets dissed? pollbuster does the honors, in response to GayIthacan's diary reporting on Obama's official tally reaching 51% to Romney's 47!
---
Top Mojo for yesterday, December 28th, first comments and tip jars excluded. Thank you
mik
for the mojo magic!
1) Less economic growth by gjohnsit — 204
2) Yes, I drove 10 miles past Hobby Lobby today by texasmom — 163
3) And there goes my dollar by nightsweat — 138
4) At 1.3 mil/day fine for noncompliance, "Plan B" by earicicle — 131
5) the argument I use is that they are telling you by tommymet — 116
6) Will Obama drink milk on camera as a reminder? by kravitz — 96
7) Bingo! by AppleP — 94
8) Religious freedom by Tara the Antisocial Social Worker — 85
9) 'Please' rec the diary by BlueJessamine — 84
10) Because their "Plan B"... by JeffW — 77
11) Contempt of court by bobinson — 68
12) A terrible by twigg — 65
13) Yep. by asterkitty — 62
14) freezing assets is like throwing a wall switch by KingGeorgetheTurd — 61
15) His bottom line: Congress: Get your fucking act by Phil S 33 — 61
16) That was an amazing issue by ontheleftcoast — 60
17) Sometimes you have to hit them with the pitch. by zenbassoon — 59
18) Do not see any reason as to why he would do that by 815Sox — 59
19) We've been in a consumer society by gjohnsit — 58
20) Hey, we have tar sands and fracking! Nt by merrywidow — 57
21) Unbelievable by Dallasdoc — 56
22) change and now by taonow — 55
23) Meet my critters by cosmic debris — 53
24) More proof, if you needed it by Dave in Northridge — 51
25) And, I'm not putting the money by Pluto — 51
26) CC Is Watching by TexDem — 51
27) Why do whales have hips? by northsylvania — 51
28) Keeps their pants from falling down by exlrrp — 50
29) The Chinese government is allocating large about by HoundDog — 50
30) He's pissed!!!!! by Phil S 33 — 50
31) You write the best diaries by navajo — 50
---
Top Pictures for yesterday, December 28th. Click any image to be taken to the full comment. Thank you
jotter
for the image magic!