Welcome to the Tuesday edition of the Coffee Hour on Street Prophets. This is our communities' open thread where we can talk about what's happening in our lives, our thoughts on current events, and anything else that strikes your fancy. I thought I'd start off today's conversation with the differences between the words spoken by religious leaders and the actual actions which they encourage and support.
While we have many examples here in the United States during the 21st century, I want to go across the Pacific Ocean and back to the 19th century. In 1837, a Chinese prophet, Hung Hsiu-Ch'uan (also spelled Hong Xiuquan; 火秀), had a series of visions, which included seeing Confucius being punished for his faithlessness. He would later interpret these visions as visiting God and Jesus Christ. He concluded that he was the Chinese son of God and the younger brother of Jesus. He proclaimed that he had been called through revelations to destroy demons and pagan idols and to restore the worship of the one true God. He preached against opium, fortune-telling, and fornication.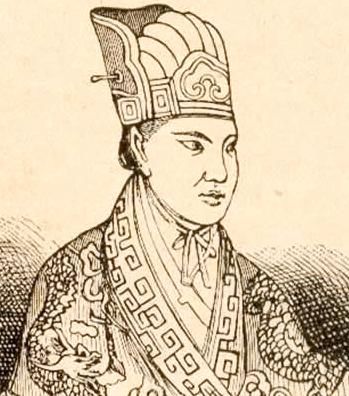 Responding to this vision, he organized the God Worship Society (拜上帝會) which stressed the Christ-like virtues of equality and morality. He preached a mixture of communal utopianism, evangelism, and Christianity. Men were separated from women and the sect's followers paid all of their assets into a communal treasury. While polygyny was outlawed, Hung and other high officials still had multiple wives and concubines. Hung had two large "demon-slaying swords" (斬妖劍) forged. He advocated purging China of Confucianism.
While Hung considered himself to be the younger brother of Jesus, his movement did not use the cross as a symbol. With regard to death, the view tended to be Buddhist, including the transmigration of souls.
In 1847, Hung studied with the American Southern Baptist missionary Issachar Jacox Roberts. However, Roberts refused to baptize him.
By 1850, Hung had between 10,000 and 30,000 followers. Since not everyone in China agreed with Hung's vision, he declared war against China's rulers (some say that China's rulers declared war against him). This war, known as the Taiping Rebellion, lasted 15 years and is reported to have killed about 20 million people. Once again we see an example of war waged in the name of peace, or, in this case, in the name of the younger brother of the Prince of Peace.
Hung's rebellion failed. He committed suicide and some reports suggest that 100,000 of his followers emulated his action by also taking their own lives. Leadership of the God Worship Society then went to his teenage son, Hong Tianguifu.
In the 20th century, Mao Zedong admired Hung and viewed his movement as a legitimate peasant uprising that anticipated the later communist revolution. In 1959, the People's Republic of China established a small museum, Hong Xiuquan's Former Residence Memorial Museum (洪秀全故居紀念館) in his birthplace.
Okay, now it's your turn. This is an open thread, please feel free to bring up any topic that's on your mind.