Good morning, Bomberinos. I actually typed that as "food morning," I guess I must be hungry. What truly important things can we argue about today? Kenny G, jazz or hack? Painter of Light: Turner or Kinkade? Beatles or the Stones? Broccoli or Cauliflower? Paper or Plastic? Cats: Wet or dry food? Margaritas: On the rocks or blended?
OK, Tweet time. Everyone was off on the ‪#AwfulFirstDraftDialogue‬ hashtag, and while it's a lot of fun, there is way too much to cut and paste for my taste.
Once you're enlightened you can tell people to go fuck themselves with a deeper sense of the connectedness of all beings.

— jim collins (@jimcollins) January 4, 2013
Was bloomberg in the hobbit?

— Karl (@JerryMander) January 4, 2013
I will be selling my Twitter account to Al Jazeera later today for $510 million (I have a bigger audience than @current)

— William K. Wolfrum (@Wolfrum) January 4, 2013
I think the idea of a talking filibuster is interesting, but I think there should also be a listening requirement.

— David Waldman (@KagroX) January 4, 2013
I ask Facebook how it's doing every day and it tells me nothing. I hate this relationship.

— Jesse Taylor (@jesseltaylor) January 4, 2013
The Electoral College votes are being counted. As prescribed by the Constitution, the tally is then given to Nate Silver for certification.

— pourmecoffee (@pourmecoffee) January 4, 2013
There has got to be a computer genius out there willing to fulfill my life's dream of adding a laugh track to Fox News.

— kara vallow (@teenagesleuth) January 4, 2013
Say what you will about Congress, but it has created jobs for people who would be unfit to work anywhere else.

— Andy Borowitz (@BorowitzReport) January 4, 2013
despite electoral college voting GOP still unaware of who won election

— mike fogelsanger (@whisper1111) January 5, 2013
The difference between Dick Cheney and today's Republicans is that they shoot themselves in the face.

— LOLGOP (@LOLGOP) January 5, 2013
Now, on to the history lesson!
On This Day
In 1914, Henry Ford, head of the Ford Motor Company, introduced a minimum wage scale of $5 per day and an 8 hour work day.
In 1781, a British naval expedition led by Benedict Arnold burned Richmond, Va.
In 1925, Nellie Tayloe Ross of Wyoming became the first female governor in the United States. She was elected after the death of her then-Governor husband. She supported lowering taxes and at the same time supported assisting poor farmers, bank reform, and laws protecting children (including an anti-child labor amendment), women, and miners. She was also, like many women of the era, very much in favor of Prohibition. After her term as governor, she was Director of the U.S. Mint under Franklin Roosevelt.
In 1933, construction began on the Golden Gate Bridge.
In 1972, President Nixon ordered the development of the Space Shuttle program.
Born on This Day
1762 – Constanze Mozart, wife of Wolfgang Amadeus Mozart (d. 1842)
1778 – Zebulon Pike, American explorer (d. 1813)
1850 - Theodoor Verstraete, Flemish painter/etcher (d. 1907)
1900 – Yves Tanguy, French painter (d. 1955)
1902 – Stella Gibbons, English novelist (d. 1989)
1914 – George Reeves, American actor (d. 1959)
1917 – Lucienne Day, British textile designer who was married to furniture designer Robin Day. They never were as famous on this side of the pond as they were in the U.K. Her designs were influenced by the art of Joan Miro Wassily Kandinsky. (d. 2010)
1917 – Jane Wyman, American actress, who won an Oscar for her role in Johnny Belinda, where she played a deaf-mute rape victim, and was married to Ronald Reagan back when he was a Democrat. (d. 2007)
1923 – Sam Phillips, American music producer (d. 2003)
1928 – Walter Mondale, American politician, former United States Senator from Minnesota and 42nd Vice President of the United States
1931 – Alvin Ailey, American choreographer (d. 1989)
1932 – Umberto Eco, Italian philosopher and writer
1944 – Ed Rendell, American politician and 45th Governor of Pennsylvania
1946 – Diane Keaton, American actress
1950 – Chris Stein, American guitarist (Blondie)

1959 – Clancy Brown, American actor
1960 – Phil Thornalley, English bass guitarist (The Cure and Johnny Hates Jazz)

1961 – Iris DeMent, American songwriter and singer

1964 – Grant Young (musician), American drummer (Soul Asylum)

1969 – Marilyn Manson, American singer

Died on This Day
1595 - Ercole Procaccini il Vecchio, Italian painter (b. ca 1515)
1589 – Catherine de' Medici, queen of Henry II of France (b. 1519)
1846 – Alfred Thomas Agate, American artist (b. 1812)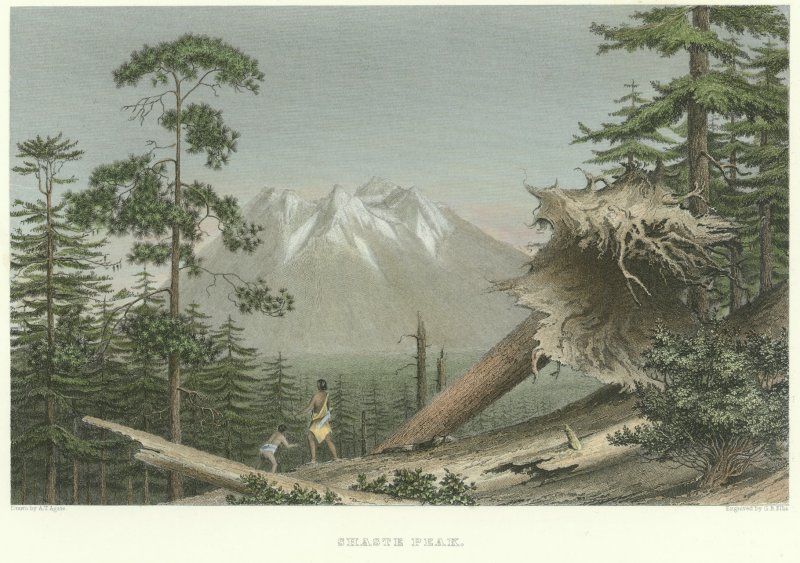 1891 – Emma Abbott, American soprano (b. 1849)
1933 – Calvin Coolidge, 30th President of the United States (b. 1872)
1939 – Amelia Earhart, American aviator declared dead after disappearance in 1937 (b. 1897)
1942 – Tina Modotti, Italian photographer, model, actress, and revolutionary political activist (b. 1896)
1956 – Mistinguett, French singer (b. 1875)
1979 – Charles Mingus, American musician (b. 1922)

1982 – Hans Conried, American actor (b. 1917)
1994 – Tip O'Neill, American politician (b. 1912)
1998 – Sonny Bono, American entertainer and politician (b. 1935)
Today is
National Bird Day
National Whipped Cream Day