The energy on Daily Kos ebbs and flows. When things are going well, people are happier, more patient, more respectful. When things are more stressful, the energy on the site tends to reflect the consequences of that stress. Behavior deteriorates, treating each other respectfully and courteously seems to decline. It doesn't have to be so. We are advanced, sentient human beings, with the power to choose our behavior and our focus. Serenity can help us.
One of the most famous prayers in our culture is the Serenity Prayer, attributed to Reinhold Niebuhr.

God, grant me the serenity to accept the things I cannot change,
The courage to change the things I can, 

And the wisdom to know the difference.
I think there is great wisdom in those words ... and I think of our present-day politics, how the Serenity Prayer applies.
More below! But, first, a word from our sponsor ...
Top Comments recognizes the previous day's Top Mojo and strives to promote each day's outstanding comments through nominations made by Kossacks like you. Please send comments (before 9:30pm ET) by email to topcomments@gmail.com or by our KosMail message board. Just click on the Spinning Top to make a submission. Look for the Spinning Top to pop up in diaries around Daily Kos.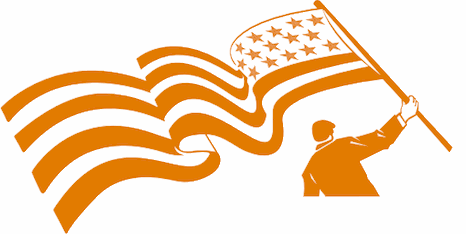 Make sure that you include the direct link to the comment (the URL), which is available by clicking on that comment's date/time. Please let us know your Daily Kos user name if you use email so we can credit you properly. If you send a writeup with the link, we can include that as well. The diarist reserves the right to edit all content.
Please come in. You're invited to make yourself at home! Join us beneath the fleur de kos...
So, how does serenity apply to our current politics?
Lately many are frustrated with President Obama, with his negotiating style and willingness to accept compromise. (I am one of them!) Many are taking that frustration out on other Kossacks, even when they are not the ones who caused the frustration, the hostility transfers to them. That isn't right, and it isn't productive.
President Obama was never radical. We've all known him a long time now. If people had too high expectations that he was going to be more progressive ..., that is for them (and me) to bear.
I do admire Obama's focus on achievement. I do admire his focus on working hard for the American people. I think his commitment to be president for ALL of us (yes, even for 'them') is absolute. They HAD 'their' president, from 2000-2008, who cared and DID nothing for us, as Romney wouldn't have, in callously writing off the 47%. So it seems only fair to us that Obama represent us now, and NOT them. After all, it isn't as if they credit him for representing them, too, for considering their views and giving them a disproportionate percentage of their wishes, and we're sure he knows that. But he does it anyway.
He was and IS never going to be the president I would love to see him be.
The thing I admire most about him is his even, calm energy. A long-time Dog Whisperer fan, I have come to realize the importance and value of calm, assertive energy more than ever. It's extremely rare that Obama ever evidences anything else. Do I wish we had a more progressive president? Absolutely! We can begin now to work toward electing more and better Democratic presidents, but at the moment, for all his shortcomings, Obama is the one we have, and he's the one we have to 'dance with.'
Am I saying to blindly accept and applaud his directions? Hell no! Am I saying to forget pushing with all our might for the changes we want to see?! Double-triple-quadruple super-mega-HELL-no! But even he will respect and consider our arguments more if they aren't wild-eyed rants, complete with the rending of tunics and uncontrolled nosebleeds.
Am I saying it is wrong to be frustrated? Or to vent? Not in the least. We must all cope with the aggravations and the frustrations in our own way, to our own degree. But I do think another element enters the equation when we make those frustrations contagious, when we actively work to 'hurt' others because they disagree with us, because the imperfection of their views somehow offends our sense of justice. Why have a sense of justice if it isn't going to serve our causes? If it saps at the will and resolve of our political allies to work hard for change? If it runs them off of Daily Kos?
Is the rate at which change happens satisfactory? Never. Should we take discouragement from that fact and give up? My answer is never. Dr. Martin Luther King, Jr. said:

The arc of the moral universe is long, but it bends toward justice.
Bends, not snaps to it immediately and automatically. Dr. King described a tendency, a trend, but also a huge work opportunity. (What a hero of serenity Dr. King was!)
One of the myths of political action is that if you are making an argument, that if you are fighting a fight, you are by definition doing something constructive, but it isn't always so. Making the argument that soandso (on Daily Kos) is an idiot who writes the stupidest stuff in the history of mankind isn't a worthwhile endeavor. It is important, as Democrats, to fight for what we believe, to fight for our causes. But endlessly wailing on other Democrats for not agreeing with me perfectly in every particular is not helpful. I piss away my energy, my time, my enthusiasm for the 'cause.' Worse, I waste the energy and time of others, too, undermine their enthusiasm and political power.
Worst of all, I undermine my own credibility, not least because I cannot be trusted. Am I working for good, or for my own ego gratification, achievable only at the 'defeat' of another? An ally? One who votes as I do, one who believes as I do in Democratic politics and Democratic morality?
How we deal with failure and success defines who we are, as individuals and as collaborative groups. Fighting the battles in ever-changing dynamics is ... the nature of the world. We can accept the things we cannot change, or we can do more harm than good, living in the past, re-fighting past battles, like our more conservative adversaries. We can have the courage to change the things we can, the things in our present, the things that will impact our future, but to do so, we need to have the wisdom to know the difference.
Though politics involves everyone, serenity begins with us, as individuals. Can we find serenity among the tumult? Can we focus on treating ourselves and others with respect, with civility? Can we take our inner serenity into the coming political battles? And win them with our humanity, our progressive morality and our wisdom? I think yes.
It is ultra intense, this serenity challenge, with its endlessly dynamic tension between what is and what can be. I love that! Hope you do too.
On to tonight's comments! Most graciously compiled and formatted by one of the best friends on Daily Kos, the wonderful brillig!
---
Brillig's ObDisclaimer:
The decision to publish each nomination lies with the evening's Diarist and/or Comment Formatter. My evenings at the helm, I try reeeeallllyy hard to publish everything
without
regard to content. I really do, even when I disagree personally with any given nomination. "TopCommentness" lies in the eyes of the nominator and of you, the reader - I leave the decision to you. I do
not
publish self-nominations (ie your own comments) and if I ruled the world, we'd all build community, supporting and uplifting instead of tearing our fellow Kossacks down.
From Steveningen:

This comment by Siri coupled with the photo chosen to emphasize the point is the sort of thing that drives me to read comment threads. Pitch perfect. Found in DowneastDem's worthy diary, Catholic priest: women bring sexual violence on themselves.
From
Dave in Northridge
:
The weekly Saturday hatemail diary always provides a treasure trove of goodies, and today, Vetwife summarizes the whole ACA/mental health thing very very well.
From BeninSC:


This picture by kerflooey is likely to make Top Pictures tomorrow, but here is an advanced peek!

This comment by Burned was basically just a really funny link to a Saturday Night Live skit on Geithner and banking.

Another picture worth (somewhat less than) a thousand words, from jwinIL14!
---
Top Mojo for yesterday, January 4th, first comments and tip jars excluded. Thank you
mik
for the mojo magic!
1) I was FB messaging Sissy this past summer. by PhilJD — 163
2) I Am Going To Keep Saying This by webranding — 139
3) I don't get that, really... by AmericanIdeal — 110
4) Paul Ryan voted no by Mimikatz — 102
5) "Going over the brink" should not be the goal... by LiberalCanuck — 96
6) Indeed, rest in peace, dear Badabing by slinkerwink — 95
7) Grabbing the rocking chair by Denise Oliver Velez — 93
8) Happy Friday folks!!!! by dopper0189 — 92
9) Thank you slink for doing this memorial by NY brit expat — 91
10) She was so beautiful...sorry on the loss of by JupiterSurf — 91
11) Newt Gingrich: Voice of Reason by quaoar — 91
12) Our agencies by gchaucer2 — 90
13) Thank you. by lineatus — 89
14) RIP Ms. B. by liberaldemdave — 85
15) IOW: Destroy the country in order to save it? by LiberalCanuck — 81
16) I heard from her by joanneleon — 80
17) One of the few I had "followed" here. by Rick Aucoin — 78
18) words to remember by glynis — 78
19) Agreed with 90%. A great deal could... by Meteor Blades — 77
20) Very Interesting Diary by bink — 70
21) Yup, historically Arizona has always gotten back by Mother Mags — 70
22) Peace and blessings by gchaucer2 — 69
23) Obama is a sunofagun. by karmsy — 69
24) Rachel has a lethal combination of talents: by gfre — 68
25) rest in peace Mrs B! you will... by poligirl — 67
26) Wow, I Wish When I Pass That Was Said About Me by webranding — 66
27) She was a definite activist by slinkerwink — 65
28) Oh, Mrs B.. by triv33 — 65
29) These emergencies are made worse by climate change by FishOutofWater — 64
30) I find it ironic that the folks who find this so by koosah — 62
---
Top Pictures for yesterday, January 4th. Click any image to be taken to the full comment. Thank you
jotter
for the image magic!