But First, A Word From Our Sponsor:
Top Comments recognizes the previous day's Top Mojo and strives to promote each day's outstanding comments through nominations made by Kossacks like you. Please send comments (before 9:30pm ET) by email to topcomments@gmail.com or by our KosMail message board. Just click on the Spinning Top™ to make a submission. Look for the Spinning Top™ to pop up in diaries posts around Daily Kos.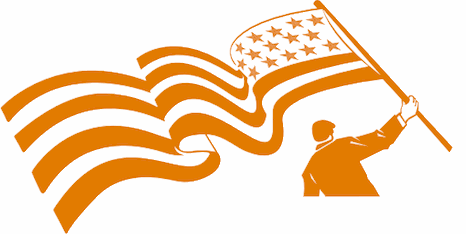 Make sure that you include the direct link to the comment (the URL), which is available by clicking on that comment's date/time. Please let us know your Daily Kos user name if you use email so we can credit you properly. If you send a writeup with the link, we can include that as well. The diarist poster reserves the right to edit all content.
Please come in. You're invited to make yourself at home! Join us beneath the doodle...
One of my closest friends growing up was absent my entire Freshman year of high school. Her parents had sent her to live with her uncle and his family in a rural village near Lyon, France. She was sent because her folks figured it would broaden her horizons and immerse her in another culture. Well, as far as broadening her horizons, the village was smaller than our hometown of 1400 people and, according to her, even more dull. However she did have many stories about the cultural differences she encountered while she was there. The one story that has stuck with me all these years is what she called the bad pigging incident.
Julie arrived in the late spring of 1976. Her uncle and his wife had a house full of kids as well as an assortment of farmyard animals. Curiously enough, the family had a piglet that they all adored. The pig pretty much had the run of the house and property, just like a dog might. I distinctly remember the name of this pig. It was Bébé (baby). Everyone in the family seemed very fond of Bébé, particularly the younger children. As the summer went by, Julie became quite attached to Bébé too. I don't know if you have ever been around pigs, but they can be quite charming animals.
As summer turned into fall, Bébé had grown enormous. It only takes about six months for a pig to reach over 200 pounds. Bébé was beginning to lose his charm. It was subtle at first. The kids still seemed to love the pig, but the older siblings and the parents were quick to become annoyed with him. Where once Bébé had been allowed to adorably run around the dinner table having scraps sneaked to him under the table, he was getting kicks instead. Bébé was finding himself turned out of the house at night to sleep in the barn with the other animals. He was no longer getting scritched on his snout. Bébé was starting to get blamed for things. Bad smells, scratched furniture, missing items. Bébé did it! Bad pig!
As the fall wore on, any pretense about this pig once being part of the family had been dropped. Bébé was no longer called Bébé. He was now simply known as the pig. Bébé went into the winter that year a pig with no name and no prospects. You may have already sensed where this story is headed. Yes, as Christmas approached poor Bébé was a marked pig. He was slaughtered the week before Christmas and incorporated into all sorts of rustic French traditional holiday fare.
That story has stuck with me all my life and has taken a place of significance this time of year. You see, I don't take down my Christmas tree. I bad pig it. Our trees tend to be pretty elaborate. It is so much fun to decorate it to the hilt, with hundreds of ornaments brilliantly lit. As soon as Christmas Day is over, however, I start to look at it like a 200 pound pig in my house. It must go and I'm not looking forward to the process.
Brian and I spent the better part of the weekend carefully putting our ornaments back in their boxes and stripping the tree of the pretty white lights. All the while we cursed it as our arms were scratched and dead needles fell to the floor. About an hour ago we finally wrestled it out of its stand, tossed the carcass in the back yard to be hauled away and gave it one final Bad Pig! as we turned away and shut the door.
TOP COMMENTS
January 6, 2013
Thanks to tonight's Top Comments contributors! Let us hear from YOU
when you find that proficient comment.
From brillig:
Laura Clawson's takedown of the "let's compare the Federal budget to a household one" false equivalency is a must-read. kareylou's comment about the crabby uncle is only ONE of many, many great comments.
And from your diarist, Steveningen:
Sometimes a top comment can be discovered right here on Top Comments. Last night, blueoasis made an excellent comment about emotion running high on Daily Kos. It's great perspective and well worth reading. So is BeninSC's beautifully written diary, if you missed it.
TOP PHOTOS
January 5, 2013
Enjoy jotter's wonderful PictureQuilt™ below. Just click on the picture and it will magically take you to the comment that features that photo. Have fun, Kossacks!